Restaurant Spotlight: Fat Clemenza's — A Taste of the Old World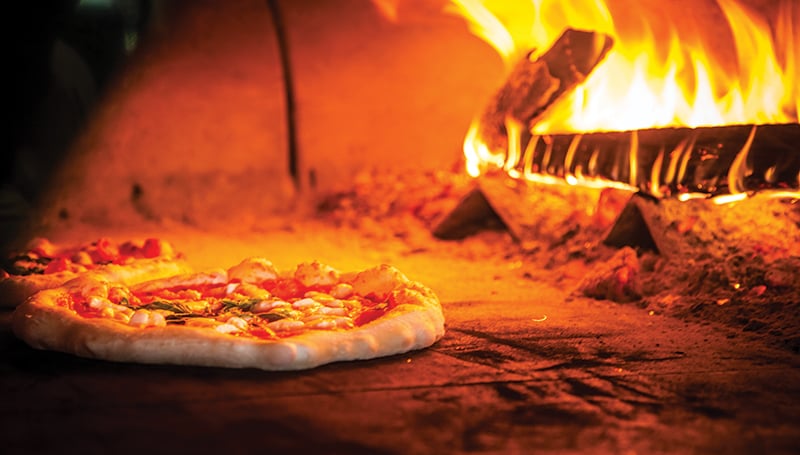 For Dominic Damiano, life on the Emerald Coast in 2008 was almost perfect except for one thing. He couldn't find good Italian food.
He wasn't alone in that. His group of friends and family who had moved from different parts of Italy to Destin also missed the flavors of home. They decided to open their own restaurant, Fat Clemenza's, and do what they do best — serve up recipes passed down for generations.
Fat Clemenza's in Miramar Beach has an Old World feeling — ambient lighting, a warm glow from the wood pizza oven, black-and-white family photos on the wall, fragrant garlic and rich tomato aromas wafting through the air. Damiano created a place where visitors feels like they are guests in his home.
In many ways, the restaurant is modeled after one he owned in an Italian neighborhood in Chicago. Just like Tufano's in Chicago, a blackboard out front displays the day's specials. As for the restaurant's name, it stems from Peter Clemenza — nicknamed Fat Clemenza —from The Godfather.
Fat Clemenza's is the perfect place to congregate with friends, knowing that all will enjoy fine food and wine to go along with great company. Many of the staff have worked there since its opening, navigating the cozy 16-table space with ease.
Staff members know the menu and its flavors forward and backward. When asked for recommendations, they will likely lead you toward the eggplant parmigiana, made from Damiano's grandmother's recipe, the clam linguine, veal, a wood-fired pizza and if it's Friday, the Friday Night Fresh Fish special, caught locally and prepared with whatever touches the chef has in mind that day.
"It's important to me to stay true to tradition and heritage, which is why we import a lot of ingredients," said Damiano. "I want customers to experience these dishes as my family would, to feel like part of the family when here."
The olive oils, pasta, tomatoes, flour and seasonings are imported from Italy. Twice a week, a shipment of sausage arrives from Chicago. All other ingredients, especially seafood, is sourced locally.
Where many businesses are constantly seeking the next big thing, Damiano holds to tradition. Customers are happy, they know what to expect and volume has only increased throughout the years.
"We've endured, and business has remained strong over the last 14 years because of our dedicated customers to which I'm grateful," Damiano said. "We must be doing something right, so why not just keep a good thing going?"
---
Fat Clemenza's
12273 U.S. Highway 98, Miramar Beach | (850) 650-5980 | FatClemenzas.com
---