Fashion Forward
Designers showcase creations at SOWAL House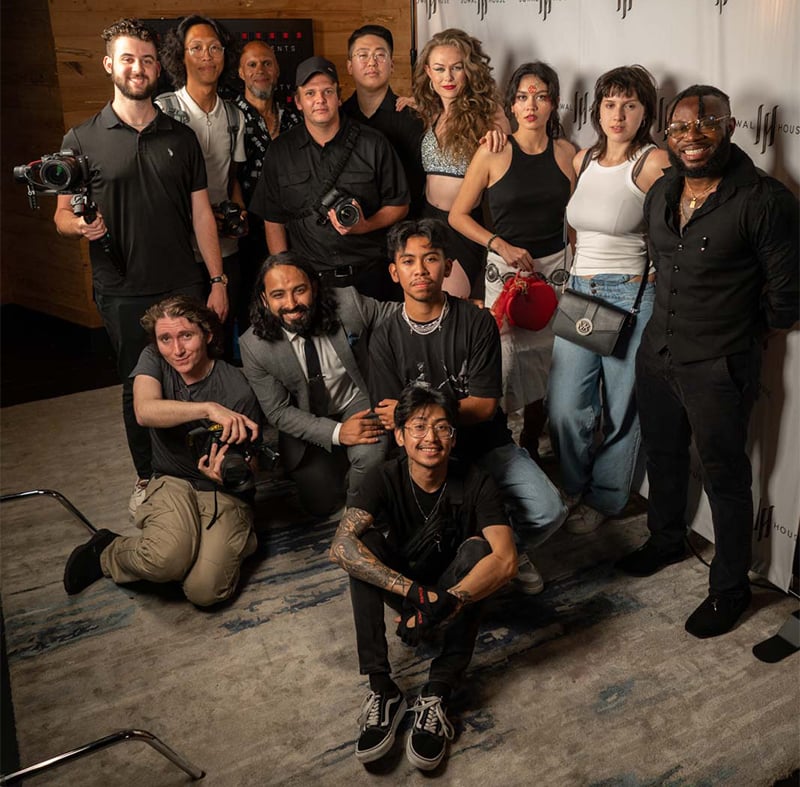 People whose passions include fashion gathered at the SOWAL House in Rosemary Beach for a private show featuring designers Miguel Angelo of Angel Made and Emily Bishop of Goddess Heels.
The event, held May 3, was organized by VIVACIOUS, whose Justin Kim served as showrunner and producer. Donnavon Lalputan was associate producer.
VIVACIOUS is dedicated to championing creative literacy and fostering new ways of expression. It provides opportunities for designers to showcase their creations in markets including the Emerald Coast.
The fashion show spotlighted the latest collection from Goddess Heels, a luxury footwear brand known for its unique designs and attention to detail. Included was a range of styles from classic pumps to edgy boots, all designed to make a statement.
The brand, which seeks to "connect you to your most powerful self," first made shoes for dance, then sought to appeal to women looking for fashionable stability and comfort in shoes appropriate to a variety of scenes.
Angel Made displayed streetwear styles including sweatshirts, shorts, shirts and pants — comfortable clothing that stands out.
SOWAL House provided a perfectly intimate setting for the fashion show, one that facilitated connections and conversation.
Guests were treated to a VIP experience including an after-party. The event also featured a meet-and-greet with artists. Models presented clothing and shoes on the runway and during a photoshoot following the show.
"We were thrilled to partner with Vivacious Media to bring this event to life," Bishop said. "It was an honor to showcase our latest collection at such a beautiful location, and we were blown away by the support from everyone who attended."
Added show producer Kim, "It was a pleasure working with Miguel Angelo and Emily Bishop and the team at VIVACIOUS to create this unforgettable experience. We wanted to provide a show that would not only showcase the amazing designs of Angel Made and Goddess Heels, but also provide a truly immersive experience for our guests."
---
---