Experience Living Outside the Box
Even "custom one-of-a-kind" and "stunning" are terms that do not do justice to this Gulf-front home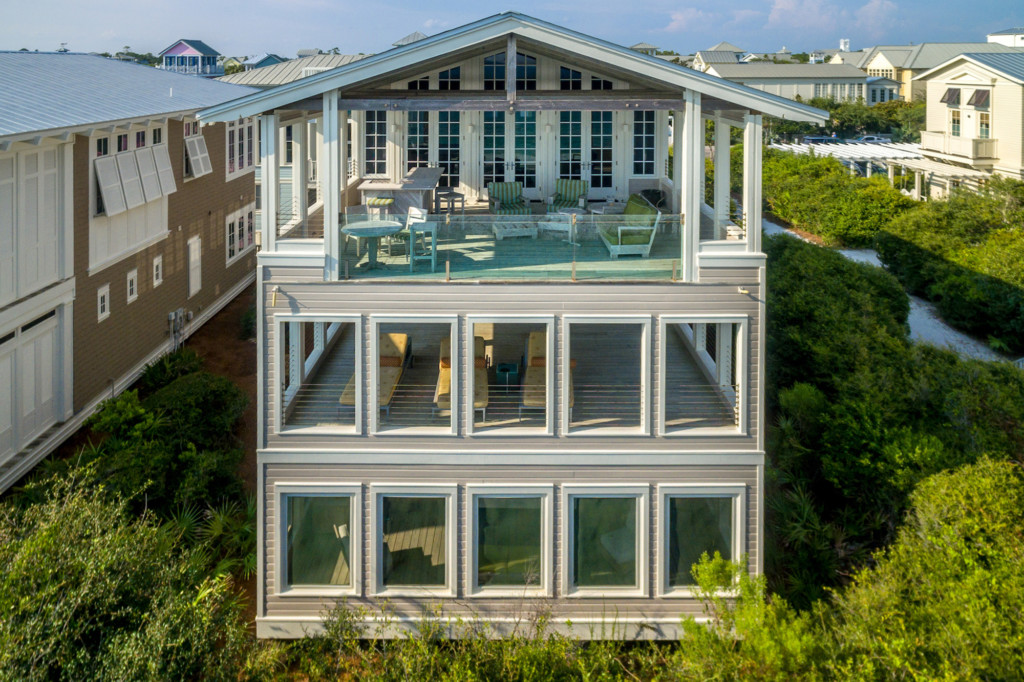 Located in Seaside, where New Urbanism was founded, this home will allow you to enjoy luxurious living just a short walk from the town center.
Since 2003, the home has been impressing the likes of movie stars and prime ministers.
Amenities include a gourmet kitchen, screened porch, glassed terrace for unobstructed views of the Gulf, painted wood-plank walls and an elevator — all features that define this architecturally acclaimed three-story home.
SOLD/LISTED PRICE: $4,950,000
ADDRESS: 2112 E. County Highway 30A
SQUARE FOOTAGE: 2,716; plus 1,800 porches
BEDROOMS: 4
BATHROOMS: 6.5
YEAR BUILT: 2003
FEATURES: Gulf-front in Seaside, three 20-by-26-foot covered porches, gourmet kitchen, stainless steel and granite countertops, glassed terrace, painted wood plank walls, slate floors, vaulted exposed beam ceiling, two trellis parking spaces. Exquisitely appointed with a custom-built dining table and an all-weather pool table.
APPEAL: Located on the Gulf in the award-winning community of Seaside. The finely appointed living room flows onto another 20-by-26-foot Gulf-front porch with full view glass panels offering sweeping unobstructed views of the glistening turquoise waters and sugar white sands.
CONTACT INFORMATION:
Seaside® Community Realty Inc., Santa Rosa Beach, realestate@seasidefl.com, (850) 231-2201