Double Whammy
Pandemic intensified difficulties in county recovering from hurricane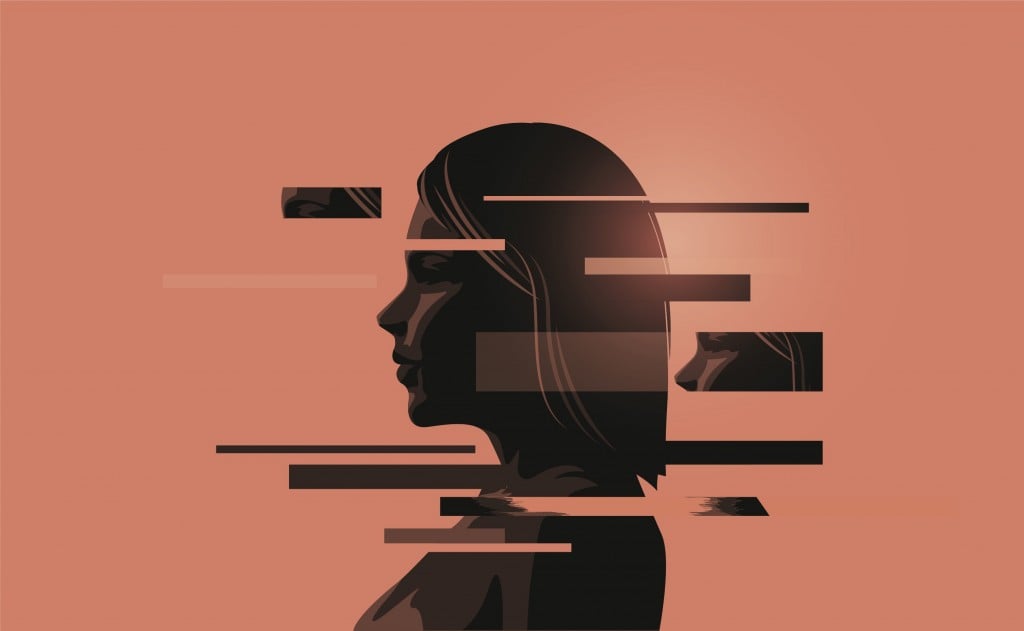 The physical damage to the Florida Panhandle wrought by Hurricane Michael topped $25 billion and still is mounting. The mental impact, however, is not as easy to measure or treat. Less than two years later, families are still living in FEMA trailers, and many attractions, businesses and schools remained shuttered — before the COVID-19 pandemic erupted. Welcome nowhere, the virus was especially unwelcome in still-reeling Bay County, where Hurricane Michael made landfall. In late April, Bay County had reported 70 coronavirus cases and three deaths. Officials, for weeks, closed beaches, restaurants, non-essential businesses and schools, forcing students to shift to digital instructional learning platforms for the remainder of the school year. Still, Michael left Bay County families with something helpful to healing. A head start.
Mounting Tensions
The Life Management Center (LMC) in Panama City provides mental health support to individuals and families in six counties including Bay. Eileen Booth, a licensed mental health counselor, is the center's director of family services.
Following Michael, LMC relied upon telehealth services to reach clients who were not able to get to the center. For children, they used a dashboard platform called Let's Talk Interactive — among its features is a Zoom app that allows counselors to connect with kids via screen and a white board for drawing pictures and playing games.
"We had a bit of an advantage, strangely enough," Booth said. "Because of the hurricane, we knew how to use it, and because we had already developed policies and protocols around it, we were prepared."
LMC estimates it serves 1,500 kids annually. Booth expected to see that caseload decline a year and a half after the storm. But then the pandemic happened.
Serving thousands of youth digitally has required adjustments.
"Rates of no-shows and cancellations are not as high because counselors can call patients, use Zoom or text them to follow up and encourage them to keep their appointments, so we have better show rates," Booth said.
"But we've had to adjust, especially with younger kids. Instead of a typical one-hour session, we're doing shorter and more sessions."
With families home together 24/7, tensions are mounting. For kids already suffering with mental health and behavior issues, Booth said, the situation is amplified for both students and their guardians.
Delayed Dreams
At this writing, Austin Malik, 18, was nearing the end of his senior year at Mosley High School in Lynn Haven.
Hurricane Michael affected his life dramatically, and the COVID-19 pandemic further exacerbated difficulties.
The storm destroyed his bedroom, and he now shares a room with his single-parent mother. Two siblings, ages 6 and 8, occupy the only other bedroom in the house. The home remains in substantial disrepair; the four occupants compete for time in its only bathroom.
"As the oldest child, I have assumed the role of the other adult in the house," Malik said.
And its chief breadwinner.
In March, Malik landed a full-time job at a Lowe's Home Improvement store.
"My mom has not had steady employment since before Hurricane Michael," he said. "She had a job at a doctor's office that was wiped out by the storm, and things didn't work out after the office was moved. She has been cleaning condos, but COVID-19 has eliminated most of that work."
Remarkably, Malik, in addition to completing graduation requirements at Mosley, has been dual-enrolled at Gulf Coast State College, where he has amassed 40 college credits that he will be transferring to the University of Central Florida. Completing coursework while homebound has proved difficult.
"I was planning to move to Orlando in June, but a day after I got my acceptance letter, they decided to make all the summer semester classes online," Malik said. "They are going to decide in July when to resume classroom instruction, maybe in August."
So it is that Malik's personal independence day has been postponed.
"The hurricane was bad, and now COVID-19 has pushed everything back," he said. Nonetheless, Malik's ambitions have survived. He plans to study aeronautical engineering.
Restoring Order
"Even though our routines are disrupted, the best way to handle a lack of a routine, is to create one," Booth said. "It's new and different, but we have to have some version of one, because we need to feel we have some kind of order and control."
Lois Collier, a registered mental health intern with LMC, started there as a liaison for Project Hope, a free program designed to help people traumatized by Michael. When appointment cancellations spiked following the hurricane, LMC focused Collier squarely on youth outreach.
"First Lady DeSantis wanted to place a kiosk in every school to reach our children in need," Collier says. "I love it because it gives kids a service where they spend most of their time — school."
Thanks to a federal Restart grant awarded the school district, kiosks were in place when COVID-19 concerns arose. Dawn Capes, director of student wellness programs for Bay District Schools, is standing up what she calls "triads" — teams including a licensed mental health worker or intern, a mental health professional and a support care manager.
"The goal is to flood the school system with as much support as possible to calm things down and give students the support they need — it's like we are putting ice on an angry spot," Capes said.
Capes hopes to have a triad in place at each of Bay County's 31 public schools in time for the 2020-21 school year.
Craving Connection
Michael's destruction and COVID's disruption, while both calamitous, differ markedly.
"Yes, this is yet another traumatic event, but the people who endured Hurricane Michael will tell you how the community came together — they grilled together, they rebuilt together, they interacted together. This is different. This is about isolation," Collier said.
"We are craving connection and yet are being told, 'You need to keep six feet from me,'" Collier said.
And many are literally worried sick.
"We are seeing an increase in anxiety," Collier said. "People are scared of getting sick and nervous about the economy. This is different, because we can't escape it."
One of Collier's clients is a 14-year-old girl, who was highly anxious before the pandemic grabbed headlines. Collier helps her "self-regulate by using mindfulness skills and breathing."
She is fearful because her mom is an essential employee and wonders what would happened if she were to get sick.
Collier calms her client by breaking down each of her fears and building up her sense of control.
"We talked about the virus and its symptoms in terms she would understand. We talked about modifications and actions she could make each day — calling, talking, texting and drawing, a hobby she loves," Collier said.
Four months into her therapy plan, she's improving.