Digital Graffiti Sheds Lights on Art
Tickets on sale for 11th Annual Digital Graffiti Festival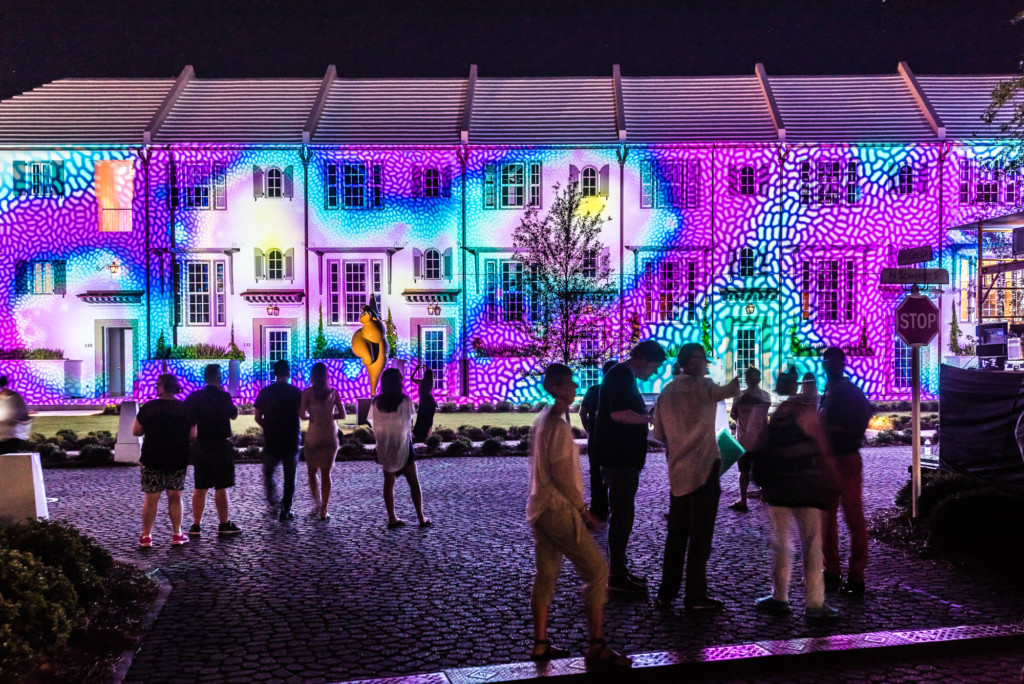 Beams of brilliant light, captivating patterns and dazzling projections of art will once again use the iconic white walls of Alys Beach as a canvas during the 11th Annual Digital Graffiti Festival, May 18-20. Presented by the Alys Foundation and sponsored by Christie, Digital Graffiti is internationally renowned and attended for its emphasis on art and architecture.
Over 20 artists hailing from four countries have been selected as finalists to showcase their digital works of art for a chance to win cash prizes totaling $10,000. This year's artist residency program features the talents of John Colette of Savannah College of Art and Design, Savannah, Georgia; Kameron Neal, the 2017 Best in Show Winner, of Brooklyn, New York; and Emilia Forstreuter of Berlin, Germany.
A panel of art experts, including Digital Graffiti curator Brett Phares, will serve as judges for Best in Show, Curator's Choice and three honorable mention awards.
The weekend schedule will include:
Illuminate: Celebrating the 11th Annual Digital Graffiti Festival
Friday, May 18, 2018, 8-11:30 p.m.
18 North Charles Street | Alys Beach
The weekend will light up when the sun goes down for an evening consisting of projection art, food trucks, drink vendors and music. This festive street party provides family friendly fun and plenty of art appreciation.
Illuminated+
Saturday, May 19, 2018, 8-11:30 p.m.
18 North Charles Street | Alys Beach
Saturday evening offers an all-inclusive food and drink experience, with spots along the festival's path featuring samples by local and regional chefs, winemakers, distillers and breweries. The culmination of your path leads to the pool at Caliza Restaurant for dessert, spirits and a discussion on art, architecture and technology. This event is 21-plus.
DG Brunch
Sunday, May 20, 2018, 11 a.m.-1 p.m.
Kelly Green at Alys Beach
The final event of the weekend ends in the most celebratory way — with brunch! Cheer on the winners and toast another successful event with mimosas and brunch fare.
For more information on the festival, including the full schedule and to purchase tickets, visit digitalgraffiti.com.