Diamond in the Ruff Raises Funds and Awareness
Bijoux De Mer partnered with Dog Harmony for tail-wagging event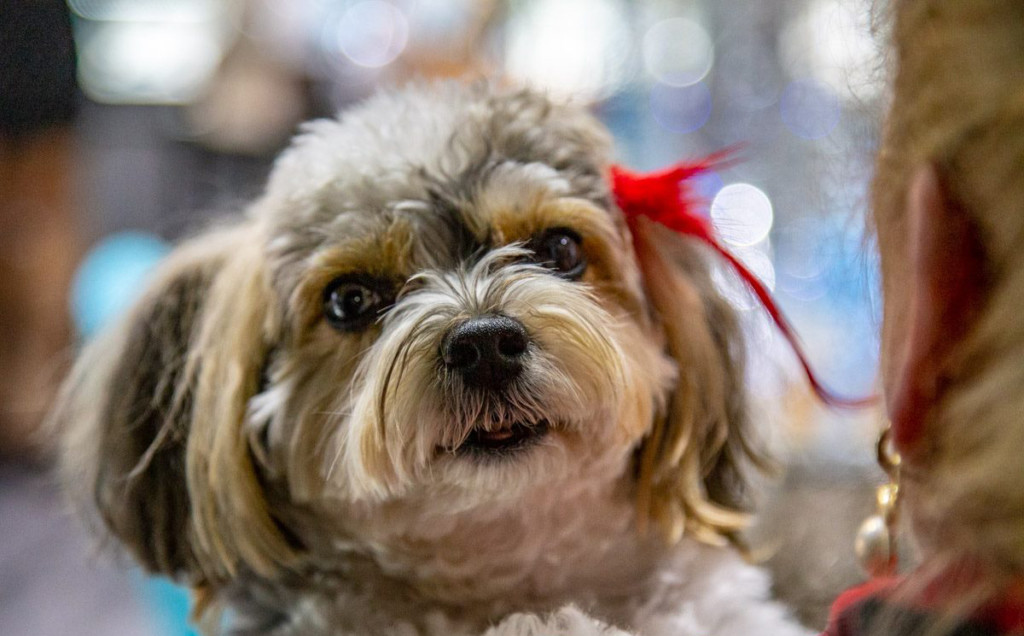 Diamonds dazzled and dogs barked as $6,500 was raised at the Diamond in the Ruff event benefiting Dog Harmony and presented by Bijoux De Mer. On Nov. 28, 100 participants gathered at Bijoux De Mer's storefront for the chance to win a stunning 1 carat halo diamond pendant.
While only one lucky winner took the sparkler home, 100 percent of the tickets purchased benefitted Dog Harmony, a local organization that seeks to prevent dogs going into shelters by educating dog lovers and community members alike.
Bijoux De Mer owner Renee Launiere is passionate about her jewelry business and her love of dogs. She decided to combine her adoration of both by partnering with Dog Harmony owner Nancy Brown for this first-time event, which they plan to make an annual fundraiser.
"I've been donating to Dog Harmony for three years because they do so much for the community," said Launiere. "I wanted to do something on a larger scale and further expose all the great work they do and the passion they have, so we came up with this event. It was wonderful because the cause was able to reap the benefits immediately and attendees knew exactly what their money was supporting."
Two-legged and four-legged friends mingled with libations provided by Timber Creek Distillery and Tito's vodka, all served in commemorative glasses. Cuvee Kitchen catered the delectable bites, and The Melting Pot served up the sweets.
The anticipation swelled as each guest had a 1-in-100 chance to walk away with a diamond worth $8,000, donated by Launiere. The winner was Sydney Jacobsen, an animal rescue supporter who rescued his one-eyed cattle dog, Stella, and two cats. His niece, Christie Solomon, is an avid Dog Harmony volunteer.
"The event was such a success because not only did everyone have a wonderful time, but it gave Dog Harmony a platform to inform about their cause," said Launiere.
Throughout the night, attendees were able to learn more about Dog Harmony and how they could further contribute to the cause through donations, volunteering or simply raising awareness about the importance of a dog's everlasting love.
Check out these snaps from the event below. Photos courtesy of Jim Clark Photography