Comfort Food Delivered to your Door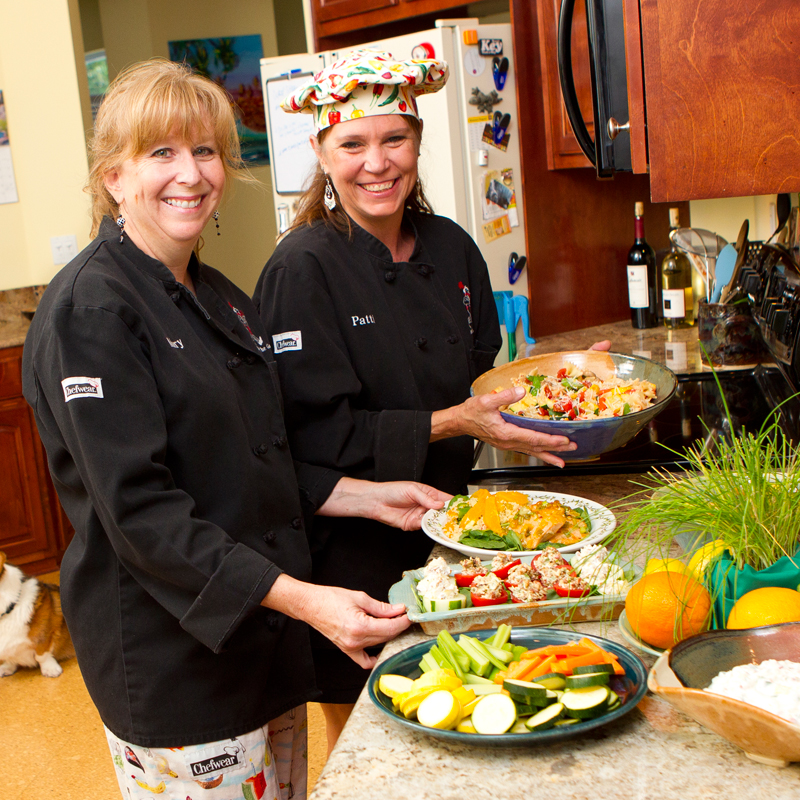 Cooking up some of the comfort food you crave can prove to be a difficult task, and the crowds at some restaurants around the Emerald Coast make it even harder to dine on your favorite meals. But there are three local businesses dishing up meals "on wheels" delivered right to your door that just may inspire you to dine in.
Wendy's Kitchen
Want a home-cooked meal but only want to throw something in the oven? Call Wendy. Wendy's Kitchen features a different home-cooked meal with some Southern flare every day. She posts her weekly menu on her Facebook page and on her blog every Saturday morning, featuring the meal of the day by offering a $5 hot lunch. All her customers have to do is throw the aluminum pan full of her tasty concoctions in the oven. She offers two sizes — a small portion, costing about $20, which feeds two to three people; and a regular portion, costing about $30, which feeds four to six people. To order, her customers can reach her to reserve their meal a day in advance by calling, texting or using the order button on her blog.
(850) 837-8837, wendyskitchentogo.wordpress.com
Michelle's Kitchen
Dining out in a tourist destination can sometimes be a challenge, but Michelle's Kitchen gives customers the delicious food they crave at home away from the crowds. And here is the best part — it's healthier than regular restaurant food. From roasted chicken to pan-seared salmon, she has it all. Her prices range from $15 to $30 per entrée. Customers can order by visiting her website, calling or emailing her. 
(850) 218-8339, michelleskitchentogo.com
Chefs on the Go
In 1998, Mary Churillo left her nursing career and created a personal chef service to serve the Emerald Coast. She and her business partner Patti Horton can cook anything, from menus for those with special diet needs such as diabetics to menus for vacationers ready to engorge themselves on the richest food around. The two women come into their customers' homes and cook all the meals for the week. Said Churillo, "We simplify their lives and make it easier." Typically a meal for two costs somewhere between $40 to $50, including groceries, but for much larger groups they charge a base service fee of $200 on top of the cost for groceries. To request their services, customers typically call or email them a few days in advance. 
 (850) 729-3377, chefonthegoinc.com