Closet Solutions Florida
A systematic approach to your storage spaces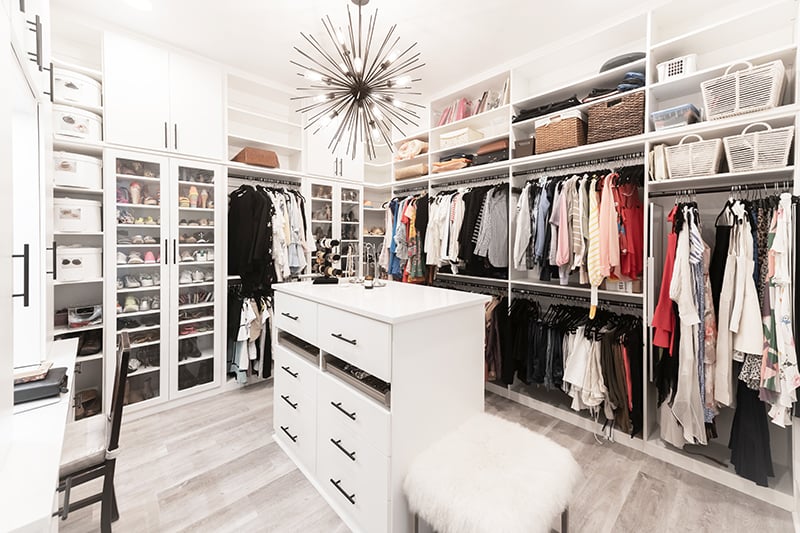 We've all envied them, the spacious and luxurious walk-in closets on home design shows. Each item of clothing has its space, and each accessory is beautifully displayed. These covetable closets are attainable with the help of Closet Solutions Florida.
Closet Solutions can take your space from cramped, crowded and cluttered to spacious, organized and elevated. You'll take your closet from a space you want to hide behind closed doors to a room you want to show off.
"You start and end your day in your closet," said Larry Taulbee, president and founder of Closet Solutions Florida. "We can't overestimate how nice it feels to start your day being able to locate your outfit easily and end your day knowing items will be put back in their places. You add value to your life by being organized."
Taulbee adds that closets add value to homes. In today's market, new and luxury homes are expected to have high-end closets. Taulbee makes the comparison between linoleum countertops being out while granite is in. Wire rack closets similarly are a design of the past.
Taulbee is highly versed in the design needs of the area. Over 10 years ago, he and his wife vacationed on the Emerald Coast, enjoying their experience enough to purchase a second home that would eventually become their main residence.
At the time, they had been living in Atlanta and were inspired by friends who owned a closet business. The Taulbees decided to fill this niche in Santa Rosa Beach by opening Closet Solutions in 2016.
While master closets and custom closet systems are their most frequent services, they also work on laundry rooms, pantries, garages, home offices, specialty spaces and wall beds. Their projects feature high-end, textured products; wall-to-wall and floor-to-ceiling molds; lighting and customizable designs including shelves, storage spaces, finishes, colors and hardware options.
A free design consultation comes first. Customizations are selected, and then the highly skilled craftsmen come in to build out your space. In order to minimize disruption as much as possible, the construction plan is clearly communicated, turnaround time is minimized and the work area is left professionally cleaned.
"Seeing the customer's reaction at the end of the project is always my favorite part," said Taulbee. "The products they picked out and the drawing they saw has become a reality, something they get to keep that enhances their life."
---
Closet Solutions | (850)714-3851 | Closetsolutionsflorida.com
---