Chefyi: Chef Jim Shirah  Executive Chef, Dewey Destin
"The word "can't" is not in my vocabulary — if there's a will there's a way"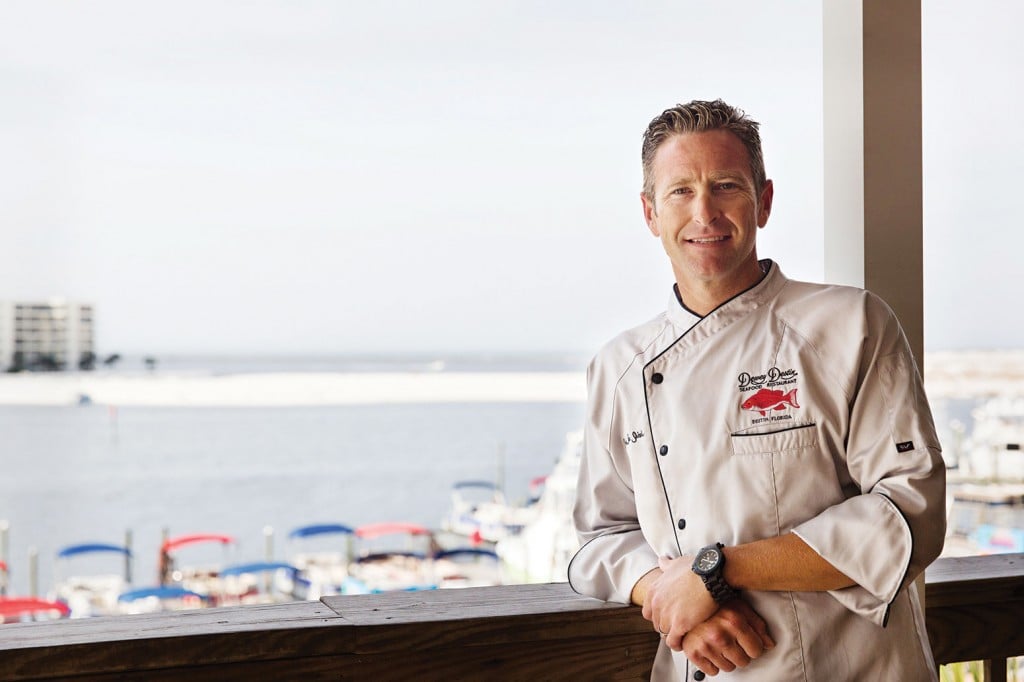 How would you describe the cuisine?  The best way to describe the cuisine here at Dewey's on the Harbor is a simple Southern coastal cuisine.
What is your favorite dish and why? I have multiple favorites: crab claws, seared scallops and fresh Gulf fish fried in corn meal with cheese grits. They are never a disappointment.
What is your philosophy? The word "can't" is not in my vocabulary — if there's a will there's a way. And, always treat others the way you would like to be treated.
What is the most important item in the kitchen?  There is more than one important thing in the kitchen. For instance, fresh quality food and teamwork! If you don't have these, you may as well start from scratch. 
How do you measure your success? I measure my success by customer satisfaction. We have regular and return customers that have been coming to Dewey's for years. Our staff has grown, and we get busier every year. I like that I am able to educate people and our youth.
What inspires/influences your cuisine? My cuisine is inspired by my heritage and training. Having grown up on the Gulf Coast, I learned to cook many traditional Florida seafood dishes. In culinary school, I spent time in France, which gave me exposure to European cuisine and sauces. The seasons also influence my ideas. I love traditional dishes that I can put a spin on. Sometimes, even colors inspire me. I go through different phases of inspiration, which have proven to be beneficial.
202 Harbor Blvd. Destin | 850 837-7525 | DestinSeaafood.com