Chefyi: Chef Clovis Da Silva Fat Clemenza's 
"Being a chef is my passion, my calling. I love this country, and I love my work"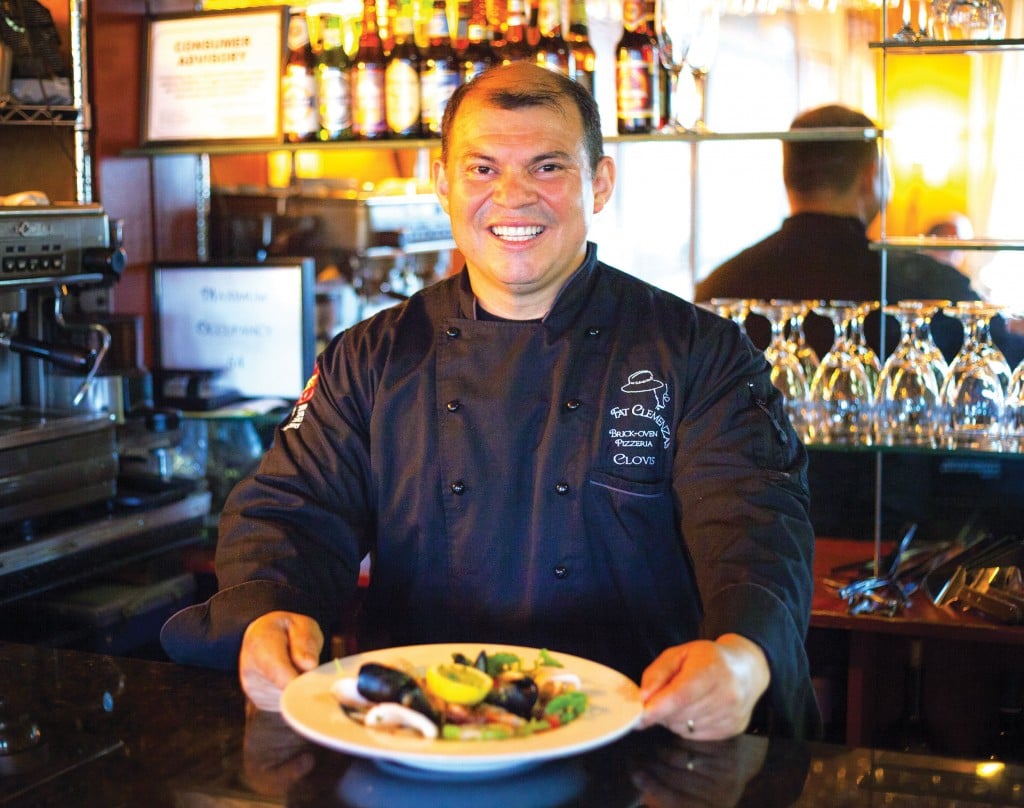 What made you want to be a chef?
I come from a big family where everyone cooks. My mother's cuisine is one of the best I've ever tasted. She taught me to cook Brazilian food. It was easy for me to adapt that passion for food and taste into a career. I became an American over 20 years ago when I came to this country from Brazil in 1992. I started working in a restaurant as a prep cook, and from that day on, I never left the business. I've worked in several restaurants and corporations but have been with Fat Clemenza's for 13 years. I have other skills, but being a chef is my passion, my calling. I love this country, and I love my work.
How would you describe the cuisine at Fat Clemenza's?
If you want real, authentic Italian food, eat here. It's highly traditional and the best in town.
What do you hope diners experience?   I have the expectation that I will give guests the pleasure that they came for, whether that be food or a special moment.
What's your favorite dish and why?
That's difficult because I love the entire menu. I personally love the Friday Night Specials because I get to play outside of the box and make new creations. As a chef, you can be creative or you can be stuck. I choose creativity every time. I will say my risotto is one of the best, the grouper is the best fish we have, the sauces are all made from scratch, I eat the bruschetta every day, and sometimes a simple dish like pasta marinara is what you need.
What is the most important item to have in your kitchen?  Garlic and tomatoes. I cannot go without these. The food would be bland.
What inspires you?  The amount of business we have. When I see new faces and regulars waiting in line or making reservations, that inspires me because they are here to eat my food. The key to success is a good and consistent product. We provide that. There is nothing better than hearing "compliments to the chef."
Fat Clemenza's  12273 U.S. Highway 98 Miramar Beach   |   ( 850) 650-5980   |   FatClemenzas.com