Chef Tim Creehan, Cuvee 30A
Cuvee 30A is the exclusive venue for celebrity chef Tim Creehan's renowned signature cuisine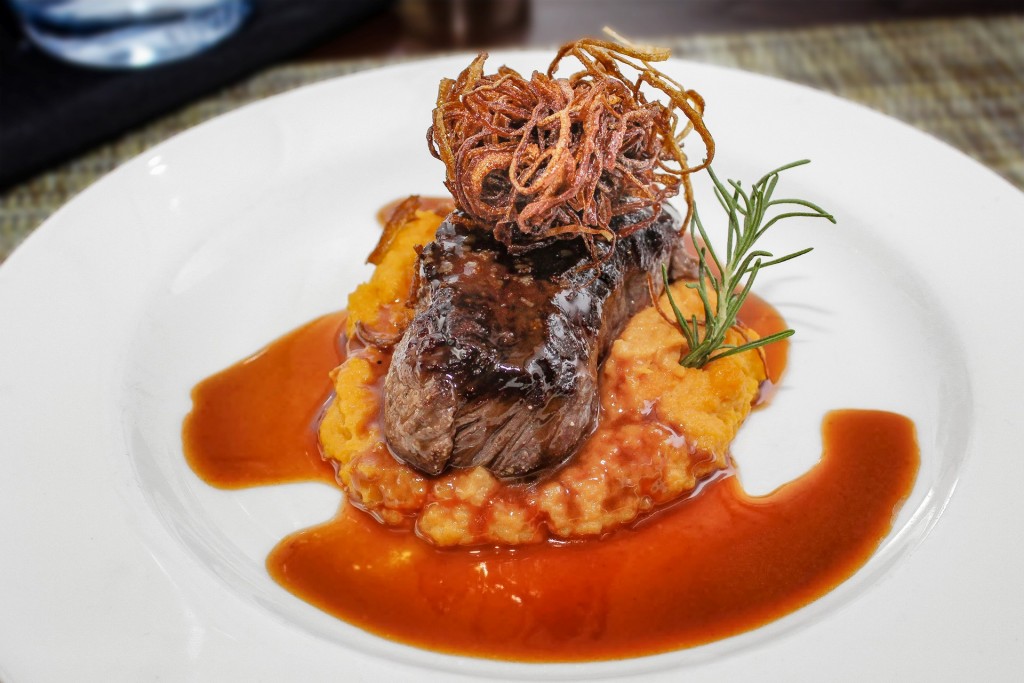 Guests dine amidst rich woods bathed in modern lighting, flanked by a glass wall of wine adorned with select vintages. Or they are seated on one of two outdoor patios, basking in the glow of a South Walton sunset while savoring award-winning delicacies and the sounds of the 30Avenue concert series. Or perhaps they opt for bar seating to take advantage of the tantalizing Happy Hour specials and lively house band. Wherever guests choose to sit at Cuvee 30A, there isn't a bad seat in the house, a dish that won't delight or a wine that won't please the palate.
Cuvee 30A is the exclusive venue for celebrity chef Tim Creehan's renowned signature cuisine. Dining here includes the best of fine dining and coastal cuisine with Italian, French and Mediterranean influences, infused with Creehan's epicurean background as a restaurateur throughout Florida and Louisiana.
The restaurant has garnered a foodie following from connoisseurs near and far craving the culinary creativity and fusion of flavors that have defined Chef Creehan's career. Favorites include: Grouper Vince, Smoked Tomato and Shrimp Soup, Seared Black Pepper Crusted Yellowfin Tuna, Alaskan King Crab, New York Strip, Fried Green Tomatoes and White Chocolate Banana Cream Pie.
The grouper and yellowfin tuna dishes gained particular notoriety after being prominently featured by national media as the hand-picked selections of Vince Gill and Amy Grant when Creehan catered their wedding.
Perfect for special occasions, Tim Creehan's Chef's Table has become the quintessential fine dining experience on the Panhandle — an up-close view of Cuvee 30A chefs preparing your food, a hand-selected menu and personalized wine pairings.
"We employ the leading professionals in our area who all share our goal to provide guests with an unparalleled experience," said Creehan. "Our servers and bartenders are impeccable, not just in consistently executing the meticulous steps of service that our guests often rave about, but also in their knowledge of food and beverage."
Whether you're casually enjoying tapas and drinks on the patio or celebrating a special occasion with a selection from the area's only Wine Spectator Best of Award of Excellence winner, the expert staff provides a mouthwatering meal and a memorable evening.
"Guests regularly convey that the service is incredible, the food is worth the hype and their expectations were exceeded, to which we say: 'mission accomplished,' " said Creehan.
Chef Creehan's desire to exceed guest expectations has guided his entire career for over three decades, and Cuvee 30A is the culmination of that journey. It is a spectacular, delectable dining event of which you will be reminiscing until your return.
Cuvee 30a   |   12805 U.S. 98 D101, Inlet Beach   |   (850) 909-0111   |  cuvee30a.com