Channeling the Power of Music
We are all wired to resonate with sound and rhythm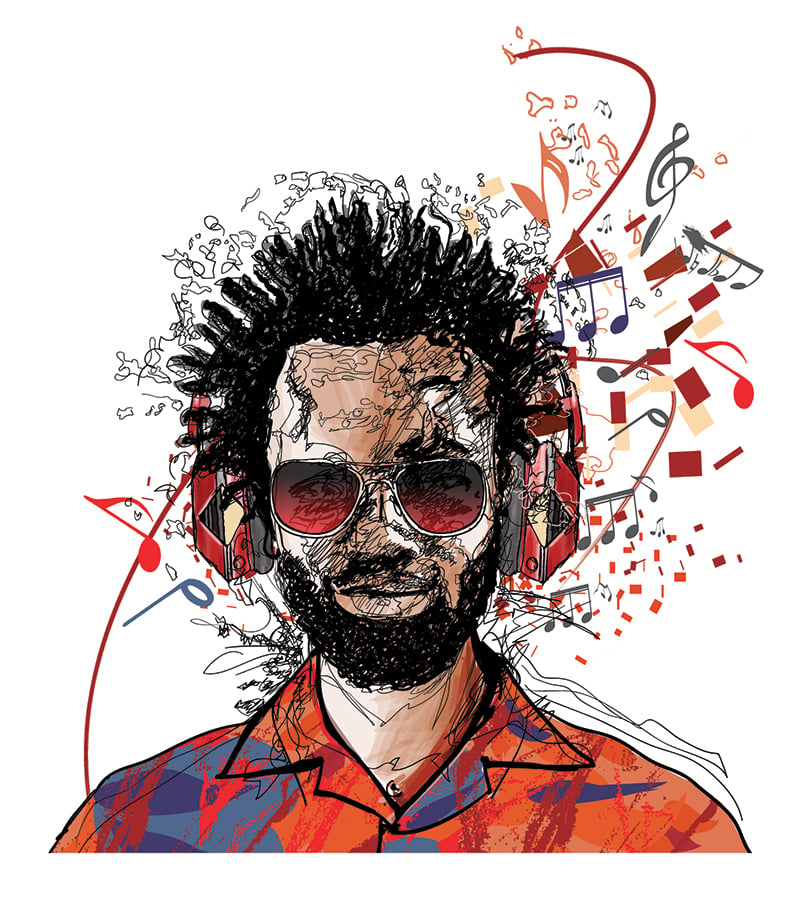 Music has always been and will always be with us, always waiting and inviting us to engage with it, to heal us, to help us make sense of and find meaning in this life.
The late Dr. Oliver Sacks said it best: "The inexpressible depth of music, so easy to understand and yet so inexplicable, is due to the fact that it reproduces all the emotions of our innermost being, but entirely without reality and remote from its pain. … Music expresses only the quintessence of life and of its events, never these themselves."
Everyone knows how powerful music can be, whether they are musicians, write songs, dance, go to concerts or listen to their favorite songs on repeat. Music therapists know especially how powerful it is and how music even has the capability to change our very neuroplastic brains and adaptive bodies by forging, connecting, entraining and wiring pathways.
Music therapy is an evidence-based practice using music experiences to accomplish therapeutic goals and is facilitated by a board-certified music therapist. These music experiences and thoughtfully planned interventions include:
Listening: Relaxation, exploring and processing emotions, meditation, movement, perceptual exercises, free association, storytelling, imaging, reminiscing and more.
Recreating: Engaging in singing, playing or dancing to composed live or recorded music.
Improvising: Creating music spontaneously to develop spontaneity, creativity, freedom of expression, trust, self-awareness and communication skills.
Composing: Song and lyric writing to provide a safe container for expressing deep feelings and situations that are difficult to put into words, composing pieces of music to reflect inner complex thoughts.
All of the above experiences are planned and led by the music therapist. Music therapists complete a bachelor's or master's degree in music therapy at an accredited university, fulfill a requirement for 1,200 clinical hours through practicum and internship, pass a national board-certification exam and maintain this certification status through continuing education every five years.
Music and the way we experience it can elicit the full spectrum of emotions, from sorrow to nostalgia, and can act as an analgesic all while being a catalyst for both pain and joy.
As a music therapist, I can speak to both the professional and personal value of music therapy. In my years as a clinician, I have witnessed children that sing before they are ready or willing to speak; students who were at risk show their true potential and pour their hearts and hurts into songs; teens who were seeing suicide as the only viable option find an outlet to thrive in; elderly people who are in the advanced stages of dementia remember all of the lyrics to songs of their youth and stand to dance joyfully; and survivors of severe trauma find their voice and recover their sense of self through music therapy.
I have written my own songs to process things I did not have the ability to simply speak about. I have sat in a concert hall overcome with emotion that I could not explain. I have felt the bliss of dancing and jumping in tandem with total strangers. Music has saved and elevated my life, and I have seen it do that for many others. 
It may seem like magic, but the underpinnings of the effectiveness in music therapy are rooted in years of scientific research. As the field of music therapy grows and matures, we can only hope access to it follows. Recognition of music therapy as an allied health profession and subsequent reimbursement via health insurance, grants and scholarships is of utmost importance. Music therapy is a lifesaver, an enhancement to our human experience that enriches beyond comprehension at times.
I think we need it more than ever right now.
---
Kayla Connick is the owner of Making Waves Music Therapy. She lives in Milton and serves clients in Escambia, Santa Rosa and Okaloosa counties.
---