Chain of Parks Art Festival Shines in 20th Year
North Florida's Premier Fine Art Festival is a Tallahassee Legacy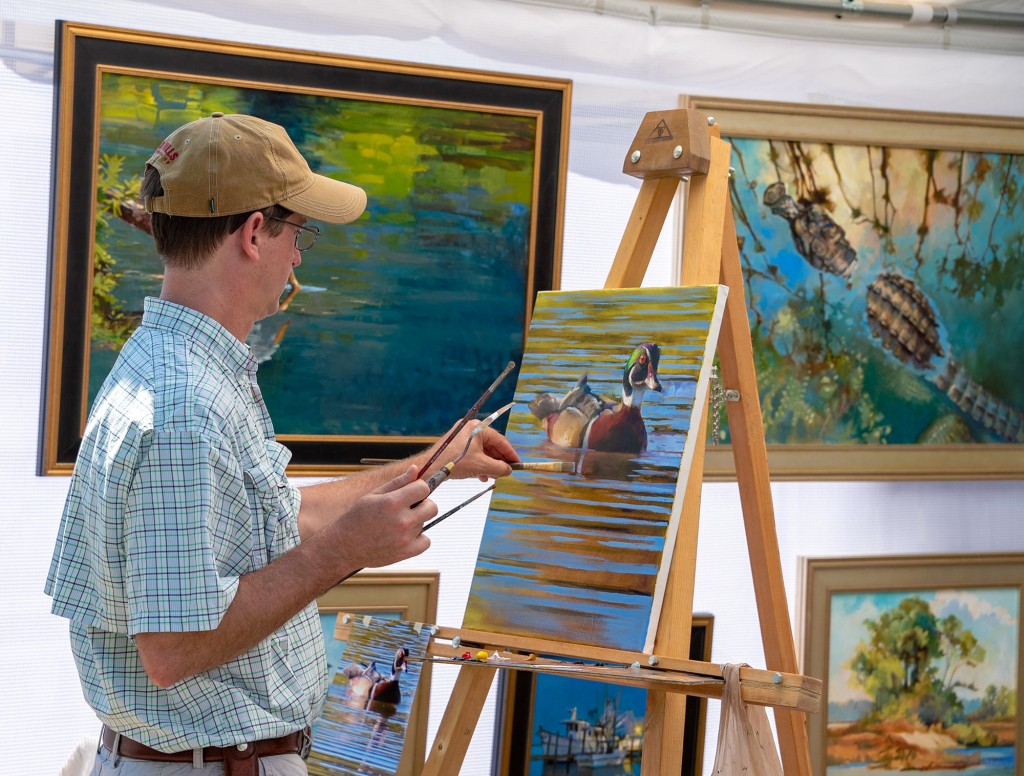 Celebrating the arts is a Tallahassee tradition.
Now celebrating its 20th year, the Chain of Parks Art Festival produced by LeMoyne Arts will be held Saturday and Sunday, April 18–19, 2020, at the Bloxham, Lewis and Randolph "Chain of Parks" in downtown Tallahassee.
"The 20-year mark is a huge milestone for us," said Festival Chair Kelly Dozier.
"Planning this incredible event alongside passionate volunteers for two decades has been a lot of fun and a labor of love. We enjoy bringing such fabulous artists to our community and booking new, exciting talent. Each year, the festival has grown more popular and even more competitive for artists to participate — seeing it evolve into the community cornerstone has been such a joy."
The festival will be open all weekend, 10 a.m.–5 p.m., with an evening groove on Saturday from 5:30–7:30 p.m. with Tallahassee Night Live! performing.
Admission is free of charge and open to the public. Proceeds from the festival benefit LeMoyne Arts' educational and exhibition programs.
Announced by Sunshine Artist™ magazine in their September issue, LeMoyne's Chain of Parks Art Festival is ranked No. 3 in the Best 100 Fine Art and Design Festivals in the country!
Each year, the magazine names the "100 Best Fine Art & Design Shows" in the country, and Tallahassee's Chain of Parks Art Festival has made the list five years in a row. Sunshine Artist™ is the leading publication for art and craft show exhibitors, promoters and patrons in the United States.
Juried Art Competition
During the two-day event, people from around the Big Bend area and southeast region of the country come to see talented artists who have been juried into the festival, each competing for more than $10,000
in awards.
3D Chalk  Art Addition
On its 20th anniversary, the Chain of Parks Art Festival is introducing a new and exciting dimension featuring four national street chalk artists creating original works of art at the festival! The guest chalk artists will beautify the streets with elaborate 3-dimensional pieces, focusing on North Florida themes. These artistic illusions will make for a fun photo op and will be an interactive experience for the whole family.
2020 Cover Artist
The 2020 cover artist is Tallahassee local Kelly Rysavy. Her work, "Under the Oaks," will grace the cover of the festival program in addition to being featured on festival souvenirs available for purchase.
Chain of Parks Art Festival |  125 N. Gadsden St., Tallahassee, FL  |  (850) 222-8800  |  ChainOfParks.com
You can also follow and engage with Chain of Parks on Facebook, Instagram and Twitter (@chainofparks).