Cat Country 98.7 Cares for Kids Radiothon
Raising funds for children and families in need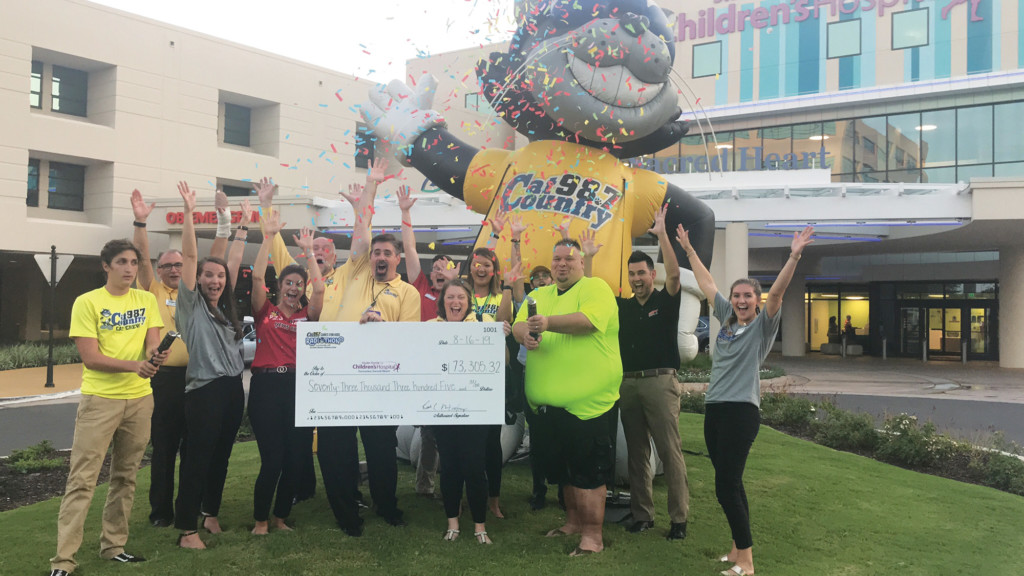 Because of you, our first-ever Cat Country 98.7 Cares for Kids Radiothon at the Studer Family Children's Hospital at Ascension Sacred Heart was a huge success, raising $73,505 for the kids.
All funds raised will support the construction of the Bear Family Foundation Pediatric Oncology Center of Hope, the region's only pediatric oncology center, at the Studer Family Children's Hospital.
Participating radio stations included Cat Country 98.7, NewsRadio 92.3 and ESPN Pensacola 94.5.
In addition, WEAR-TV 3's Sue Straughn was on site to interview patients and families.
Throughout the event, listeners heard stories of bravery and inspiration from children and families who have benefited from the care and expertise of the hospital's highly trained physicians and staff.
"We are just thrilled about Radiothon's success this year, and we are looking forward to seeing the development of the pediatric oncology center at the hospital," said Carol Carlan, president of Sacred Heart Foundation.
"We are so grateful to the community for this amazing support of our community's children and to our media partners for their compassionate hearts for children fighting cancer."
Morning co-host Brent Lane said: "The mission of the Studer Family Children's Hospital and the mission of Cat Country 98.7 are the same — to serve our local community. We like to be helpers and are proud to join Sacred Heart in helping kids and families right here in Cat Country."
Thank you to all who tuned in and supported our patients and families in the care of the Studer Family Children's Hospital.