Can We Get An Amen?
Amen! Sister Friend podcast cultivates conversations centered on spirituality and inspiration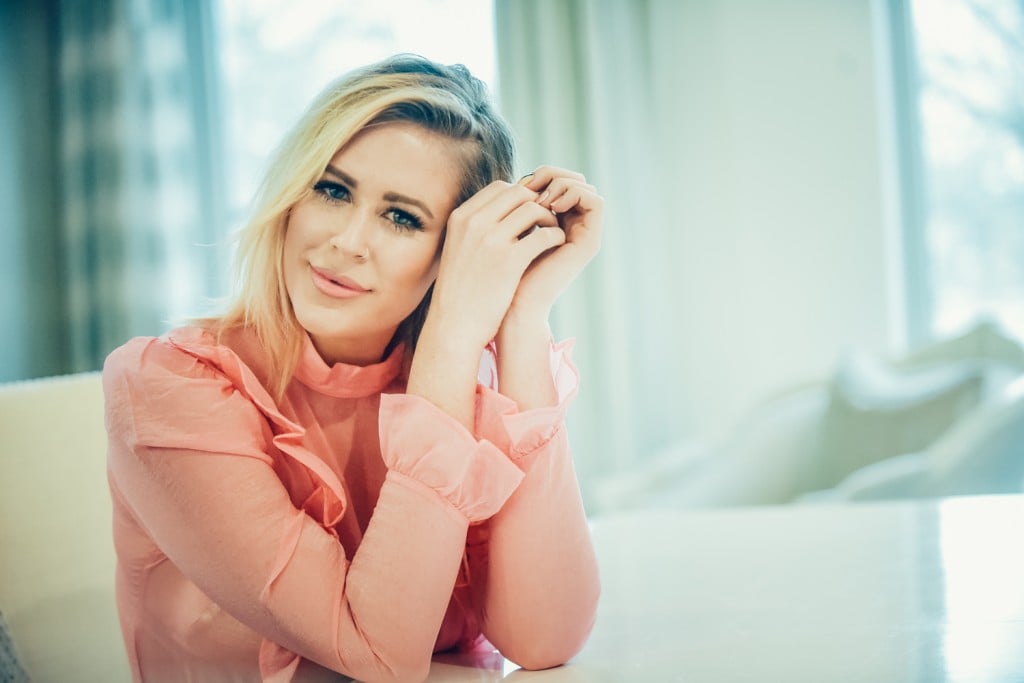 It is evident that Sarah Davidson, creator of the Amen! Sister Friend podcast is a people person. Upon meeting her, you feel welcomed, like an old friend. She is bubbly, charismatic and an avid conversationalist. It is clear she likes to talk, but even more importantly, she knows how to listen. 
Davidson has long been posting spiritual content and prayers on her personal social media. With the start of 2020 being bleak and difficult for many, she realized her personal brand was positivity, and she wanted to beam that light in a greater format and to a larger audience. Thus, she began recording her podcast. 
In a world of podcasters, Davidson set out to present listeners with what she describes as a modern, daytime Delilah experience where listeners can call in — 1 (833) SISTER 1 — to leave voicemails on topics that will be covered throughout the podcast. The basis is to engage in inspirational, perspective-shifting, hopeful and helpful conversations.
"Amen! Sister friend" was a saying that Davidson found herself saying for many years. She used the phrase as a means of encouragement, inspiration and cheering the women in her life on. It seemed the most fitting name for a podcast that consists of women supporting women and helping one another through life's obstacles. 
The topics revolve around any and every societal issue impacting women. The segments air three times a week and are digestible and easy to listen to. Segments are either 10–15 minutes of inspirational tidbits meant to lift spirits or deep conversations centered around a female guest's perspective. Guests have included a nutritionist, a matchmaker, fellow podcasters, female business owners, mothers and more. 
"I love having deep conversations that leave people feeling inspired, that move you and make you feel connected to humanity and God by sharing vulnerabilities," said Davidson. "My intention is to cultivate a space where women feel seen and cared for — and their voices are heard."
Davidson is accustomed to using her voice to make an impact. Before moving to northwest Florida two years ago, she was a singer and songwriter living in Nashville for 13 years. While Davidson is using her voice in a new way, she emphasizes the voices of those sitting opposite of her, sharing their stories.
It could be said that Davidson's podcast came from having honest conversations with her own heart. Single and in a new city, she found herself delving into life full force — investing in her friendships, her family, her relationship with God, and her career as a realtor. To exercise her gift of conversation and to participate in a creative outlet, she found herself in front of a microphone once again. 
Her hopes for the podcast include Amen! Sister Friend shirts and to one day publish what she equates to a modern day Chicken Soup for the Soul that features insightful, educational, and inspirational stories from women. Above all, she wants continued growth in hopes of inviting a larger audience to see through the lens of love. 
"My biggest yet simplest purpose is to impact lives for the better," said Davidson. "I'm here to cheer others on. To continue to fight for a wave of love and light even amidst darkness. To give hope, inspiration and empowerment in pushing towards a better future."
You can listen to Amen! Sister Friend everywhere podcasts are available. Visit AmenSisterFriend.com and @amensisterfriendpodcast to learn more.