Calling All Swashbucklers to The Buccaneer in Destin
This 100-foot pirate ship is a treasure trove of summer family fun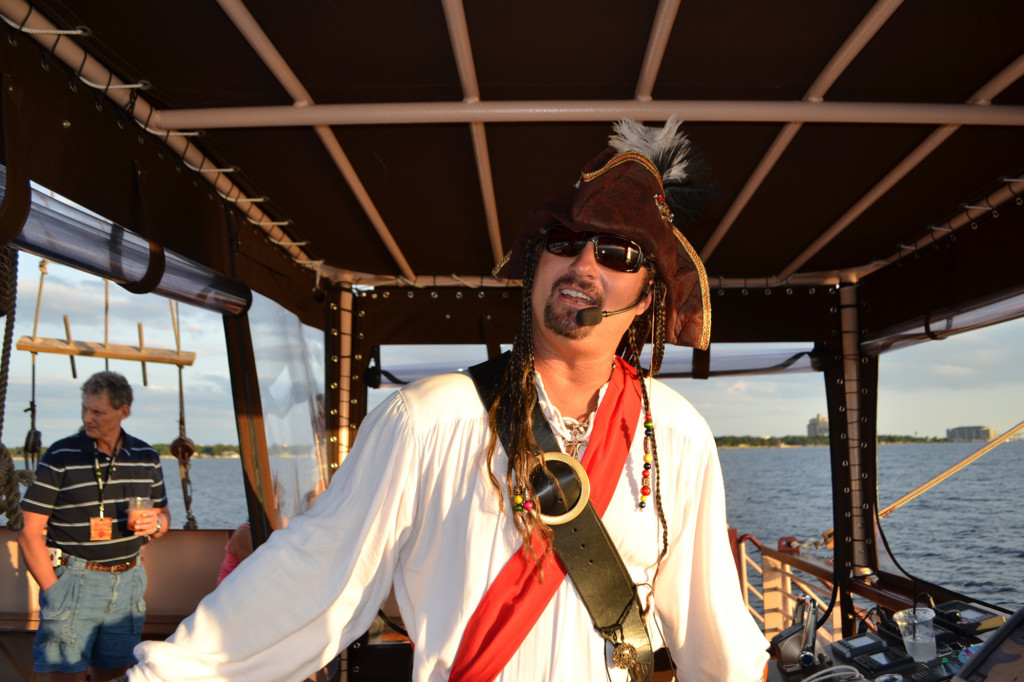 Destin was voted the Best Place in America for boating by Boating Magazine. It's also the best place in America for pirates.
That's right, legend has it that treasure-seeking scallywags discovered the Emerald Coast, and the pirate life is celebrated nearly every day on the Destin Harbor aboard the Buccaneer Pirate Cruise.
A beautifully rigged 100-foot, triple deck pirate ship, the Buccaneer is quite impressive and loads of fun.
From the moment the costumed crew welcomes you aboard, you too become a mighty crew member.
Be sure to swagger aboard in your pirate gear. Forget your Jack Sparrow get up?
Don't worry, you'll have your face painted and sporting a pirate hat by the end of the two-hour pirate cruise.
Swords are available for purchase at the full bar if you need one of those.
The fun is nonstop, from water gun shoot outs and sword fights to musical games, dancing and the most exciting — pulling up treasure from the depths of the Gulf of Mexico.
Snacks, drinks and pirate-themed gifts are available for purchase, and there are two convenient restrooms aboard.
My family went on the cruise recently, and we cannot remember when we had such a good time together. Be sure to bring your camera to capture the excitement on film.
With a capacity of 149 passengers, there is plenty of room for swashbuckling.
It's not a surprise what a great experience this is, the Buccaneer is owned and operated by the Wilson family, who also own the Southern Star, Destin's original dolphin cruise.
The Wilsons know how to put together a phenomenal cruise, and the Buccaneer Pirate Cruise is no different.
There are up to four cruises daily Monday through Saturday. Tuesday, Wednesday, Thursday and Friday cruises begin at 9:30 a.m. On Saturday and Monday, they begin at 12:30 p.m.
Tickets are $36 for adults, $32 for ages 60-plus, $22 for ages 4-14. Little pirates (3 and under) are just a buck.
Reservations are encouraged, so call (850) 269-0896. Hold a reservation with a credit card, but you can pay with cash upon arrival.
Arrive one hour prior to departure. Give at least a three-hour notice for cancellations to avoid being charged. For more information, visit DestinPirateShip.com.
The Buccaneer pirate ship's motto is "unlock the treasure of your heart and let your dreams come true." If you are willing to be silly and have some fun, this family friendly adventure is sure to do just that.