Calling all Dames and Divas to De'France Antiques
Enjoy refreshments, discounts, door prizes and even expert vintage jewelry appraisals at Ladies Night on July 27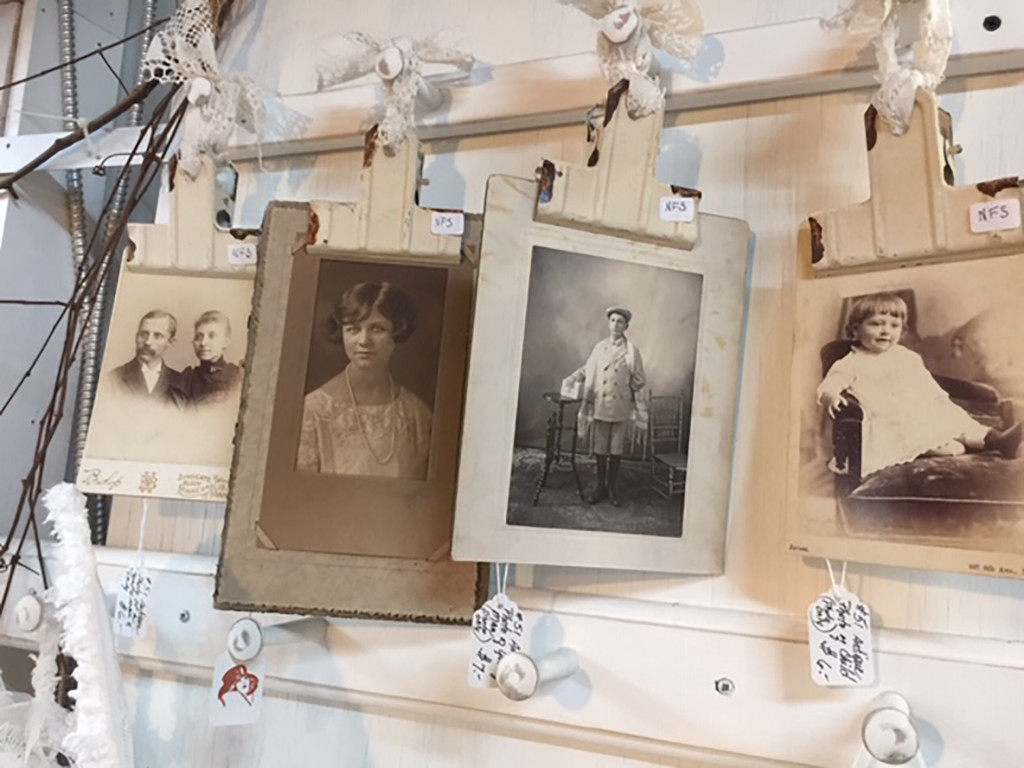 Imagine seemingly endless shopping surrounded by one-of-a-kind fabulous finds and all things vintage while nibbling sweet treats and sipping wine with gal pals. Is this heaven? No, but close. It's time to head to De'France Antiques & Flea Market in Fort Walton Beach for Ladies Night on Saturday, July 25 from 6 p.m. to 8:30 p.m.
If you haven't seen the ginormous aqua building at 230 Eglin Parkway S.E., De'France is a flea-market-style collective established in 2009 and owned and operated by Mark and Stacie Hoard since 2012. Filled with more than 100 different vendor booths, the wares available range from salvaged vintage antiques, handmade things, repurposed items, shabby chic furniture and décor, collectibles, clothing, books, records, jewelry and more. If you are looking for it, they probably have it.
"When it comes to design, we believe that history and nostalgia really help to create warm and inviting spaces that people feel comfortable in," Stacie Hoard says. "A trip to the store, and now the website, is never the same with an ever-changing inventory of vintage and antique furniture, unique home décor and handcrafted items. When it comes to style, it's all about having fun and making it you!"
Beyond the opportunity to shop the coast's largest flea market — clocking in at 13,000 square feet — the evening also promises the chance for door prizes, guest vendors and great deals throughout the store.
Stacie encourages guests to bring in vintage jewelry, so a special guest vintage jewelry consultant with Vintage Review can give you some information about your piece (limit three pieces).
There will be finger food, desserts, complimentary wine, door prizes and sales throughout the store. As an extra bonus, Stacie says the entire store will be 10 percent off (unless the item has already been marked down).
Bring in some school supplies and receive an extra entry into the door prizes.
Grab your girlfriends, go a little Parisian this summer and head to De'France to get your girl night out on!
DeFrance is open Monday through Saturday from 9 a.m. to 6 p.m. and Sunday from 10 a.m. to 5 p.m.
Save these dates for additional fun in the fall: Second Saturday Market (Sept. 14) and A Vintage Street Market (Oct. 11-13), and follow De'France on Facebook for notices on furniture painting workshops and demos.