Bringing Love to Life
With music and dance, ballerina tells a story of commitment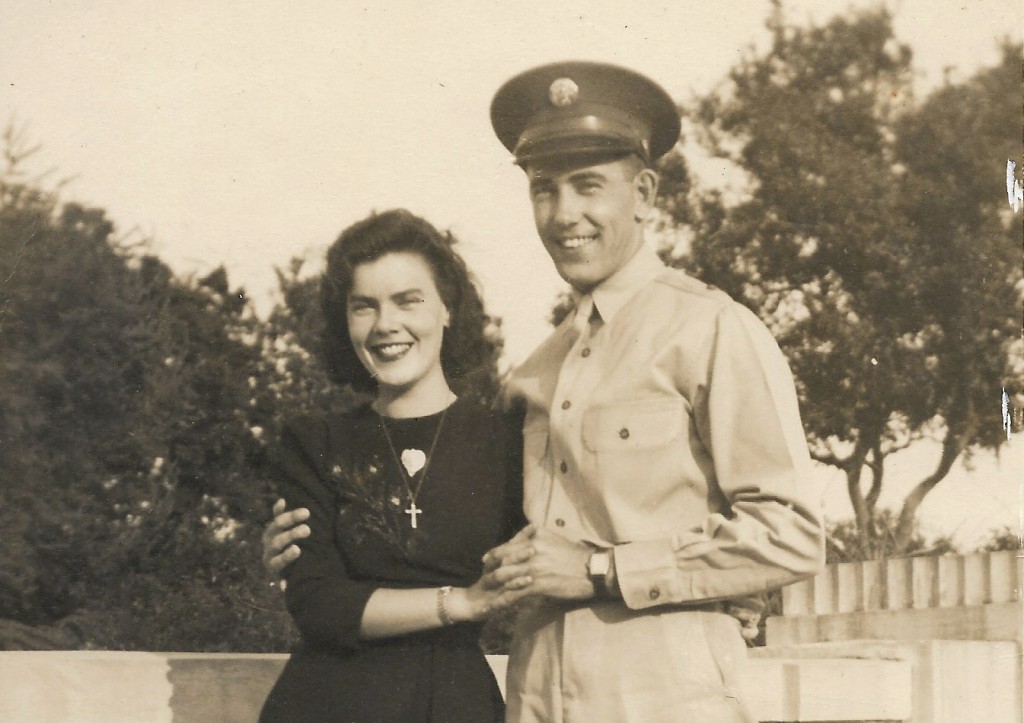 My great-grandfather, Ivan Bernard Holtsclaw Sr., was in New Orleans on that day that still lives in infamy. Pearl Harbor had been bombed.
He responded by sacrificing four years, one month, three weeks and one day of his life in the fight to save America and survived to tell a story that would be passed down for generations.
Years after Ivan's return home, his story was documented and recorded in an interview. This wasn't just any interview; my father, equipped with a cassette recorder, conducted it for an American history project he completed as a seventh grader. At the time, my father could never have imagined sitting down with his own three daughters decades later and telling them about his old World War II history assignment.
As a student growing up, I always felt compelled to share what my pawpaw said during the interview whenever a class focused on World War II.
In 2017, I was on summer break from the College-Conservatory of Music at the University of Cincinnati after completing my first semester of choreographic studies. Anticipating the fall semester of my sophomore year, I was eager to adjudicate my first original production for the 2018 Choreographers Showcase.
A love story that I knew well developed quickly into Letters from Reims, a production based on letters exchanged between Ivan B. Holtsclaw Sr. and his wife, Anita Ferguson.
In all my years of studying and training in ballet, my favorite element of the art form has always been storytelling. It is important to me as an artist to inspire and share a story that people can relate to on an emotional level.
When creating Letters from Reims, I knew my greatest challenge would be telling the story within the 15 minutes I was allowed. I began by repeatedly listening to the original interview. I wanted to build the piece, its music and choreography around Ivan's words. To do so, I focused on those parts of the interview that would be most appropriate to artistic expression.
Ivan spoke about the unity of America during a time of war and said, "Everyone was willing to give the supreme sacrifice." It was important to me to speak to that solidarity and the willingness to put country before self.
I started the piece with the moment my great-grandparents met for the first time in New Orleans before the war. At its conclusion, Ivan has returned from Reims, France, where he was stationed as an Army medic.
When he leaves for the war, he keeps his relationship with Anita alive by pouring his love for her into letters, which speak to his resolve and his desire to survive and return home before becoming a forgotten man.
Once the costumes, lighting and final product came together in the theater, I knew that Letters from Reims was much more than a personal story passed down through the Holtsclaw family. I saw my pawpaw's voice move an entire audience.
In truth, my work with Letters from Reims is not finished. As a choreographer, I believe you can never be finished with an original piece of work. One of my greatest career goals is to restage Letters from Reims and share the greatest love story and sacrifice I have ever known.
Mr. and Mrs. Ivan B. Holtsclaw Sr. were married on Dec. 20, 1942, and remained so until his death on Veterans Day of 2000.
Their story has many more hearts to touch.