Brainy Baths
Technology's reach extends to the necessary room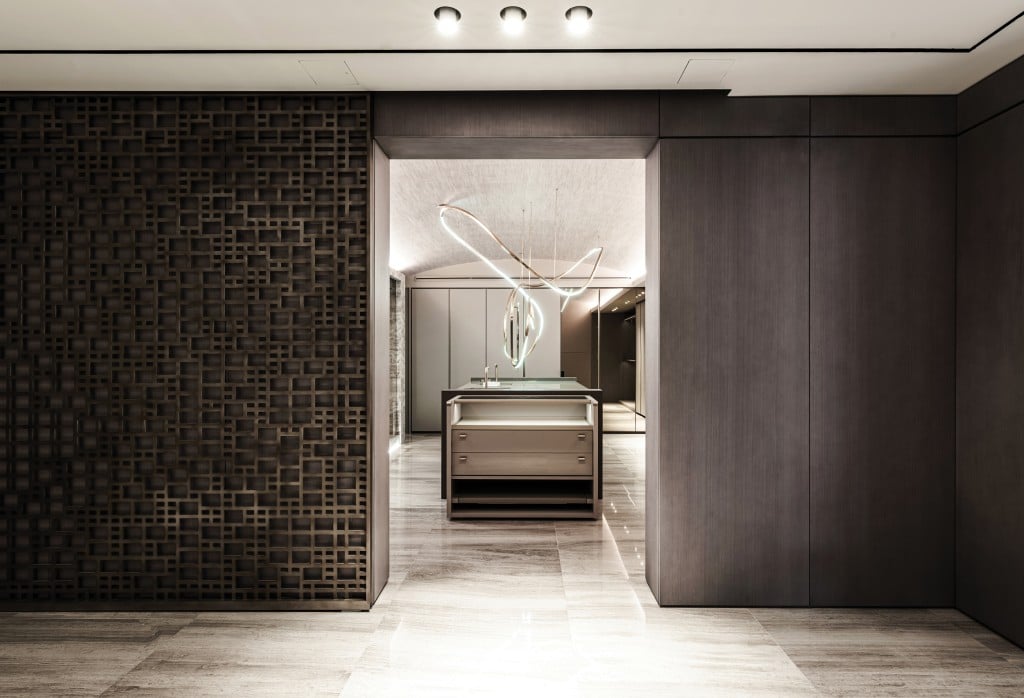 Suddenly technology is invading every corner of the bathroom, and analysts studying what homeowners want after COVID-19 aren't surprised. After all, soaking and showering became a comforting pastime during lockdowns, along with sanitizing everything and dealing with the dreaded toilet paper shortage. Consequently, more people are upgrading their baths in numerous ways.
The NKBA, a trade association of the nation's kitchen and bath designers, surveyed its members to learn what homeowners want from their baths these days, and the answer was high-tech faucets and toilets with bidets, heated seats and self-cleaning technology. Plus, overwhelmingly, spa-like indulgences, such as showers and baths with sophisticated functions, sound and light systems were on wish lists.
One item that appeared at this year's Consumer Electronics Show is the so-called Wellness Toilet that will interact with you as you check out the artichokes, beets or whatever in the produce aisle. It will start speaking to you via your phone, recommending what you should buy and how to cook it. The concept of toilets whose content can be analyzed has been on clinicians' radar for a long time, but designers are guessing that homeowners aren't yet ready for that kind of technology. At any rate, it'll be a while before it is ready for the marketplace.
Smart Toilets
Still, there's no doubt that available toilets are becoming very smart and are being welcomed with open arms. Today's options by Toto include automatic closing and opening of the seat, which can also be heated and light up at night. Flushing and cleaning also happen automatically, and you can absolutely play your favorite tune — that may put you in such a good mood that you are ready for a built-in bidet option.
Certainly anybody who has ever traveled to Europe is familiar with bidet functions, and in Japan, people have been using an electronic bidet-seat toilet since 1980. Called a Washlet, it cleans and dries you; 80 percent of Japanese households and certainly most hotels use it. Strangely, bidets have been slow gaining acceptance in the U.S. despite the fact that it was actually an American, Arnold Cokes, who invented the technology. After COVID, though, bidet sets are gaining acceptance in the U.S. as well, and Derick Berry, digital marketing manager for Pensacola Winsupply thinks that's an excellent trend.
"I've sold quite a few of them and have two of them in my house," said Berry, who previously worked as the Pensacola plumbing supplier's showroom manager. "The TOTO Washlet is popular; it's got auto open and close functions, instantaneous heating, front and rear wash, an air dryer and temperatures are adjusted by a remote control. We even have one in the women's restroom at our store. Once a lady sits down and feels that heated seat — it's over, they have to have one."
The Rest of the Bath
There was lots of great product news at the 2022 Kitchen & Bath Show. For example, tub lovers will adore Kohler's new Perfect Fill system. It consists of a smart drain and filler that automatically adds or removes water to fill the tub to your desired depth and temperature, and it is voice-activated. An additional control can store 10 bath profiles, including a shallow, toddler-friendly wash.
Want to save shower water? Then Moen's new RainStick will shower you with a 3-gallon-a-minute spray while using 80 percent less water. This happens by pulling the water back up through the shower's column, filtering and disinfecting before respraying. It won the 2022 Best in Show Award.
Interested in massages? Then BainUltra's 42-jet Thermomasseur tub handles massages while keeping the water warm and also features chromotherapy.
Paul McManus of McManus Kitchens & Baths in Tallahassee thinks lighting is too often overlooked. For example, add green or blue low-power night lights for those late-night trips to the toilet so your night vision isn't ruined and your sleep disturbed. And use bacteria-killing lights that can be turned on after using the bath, he added.
The findings at the Kitchen & Bath Show as well as designer surveys point to trends other than those involving the most sensational innovations. Smart and low-flow toilets will be commonly used within the next three years. Other changes will include voice-activated lights, mirrors that hook up to Bluetooth, smart technology for pre-heated water, mood lighting, and water sensors in condos and townhouses where others' negligence could damage homes.
Finally, there's something homeowners came to wish for during lockdowns: heated bathroom floors. They are becoming even more popular than rain sticks and chromotherapy showers, say the NKBA designers.