Bodacious Belle
Bodacious Bo Casey has designs on the EC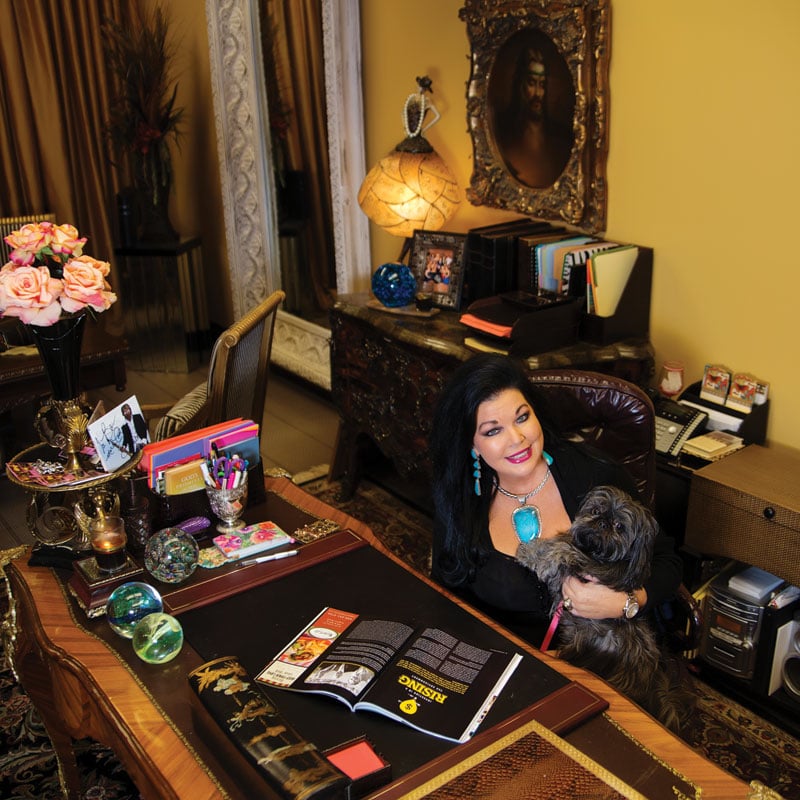 Bo Casey is bodacious. So, it is apt that this effervescent interior decorator, who describes her style as "over the top," would name her business just that.
Since May 2012 this Greenville, Ala., native — who ditched law school in order to pursue decorating — has held court at her consignment shop/interior design studio on Emerald Coast Parkway (next to Ethan Allen) in Miramar Beach. The eye-catching showroom painted royal purple has enabled the 25 year veteran decorator to expand her services to include custom drapery and upholstery on her long list of turn-key services.
This Southern beauty queen says her pageant experience easily parlays into her work. "I am all about presentation and my signature is recognizable — you could say flamboyant," she says with a laugh.
Her packed schedule and roster of celebrity clients, from former Alabama Gov. Jim Folsom to high profile attorney Fred Levin of Pensacola, suggests that many along the Emerald Coast love being bodacious too.
Casey is happy to offer design tips to anyone who shares her passion for home design. "I hate to sound so country, but I like to tell people to follow their heart," she says.