Restaurant Spotlight: Bijoux Restaurant + Spirits
Bijoux Restaurant + Spirits is keenly focused on how their atmosphere makes each guest feel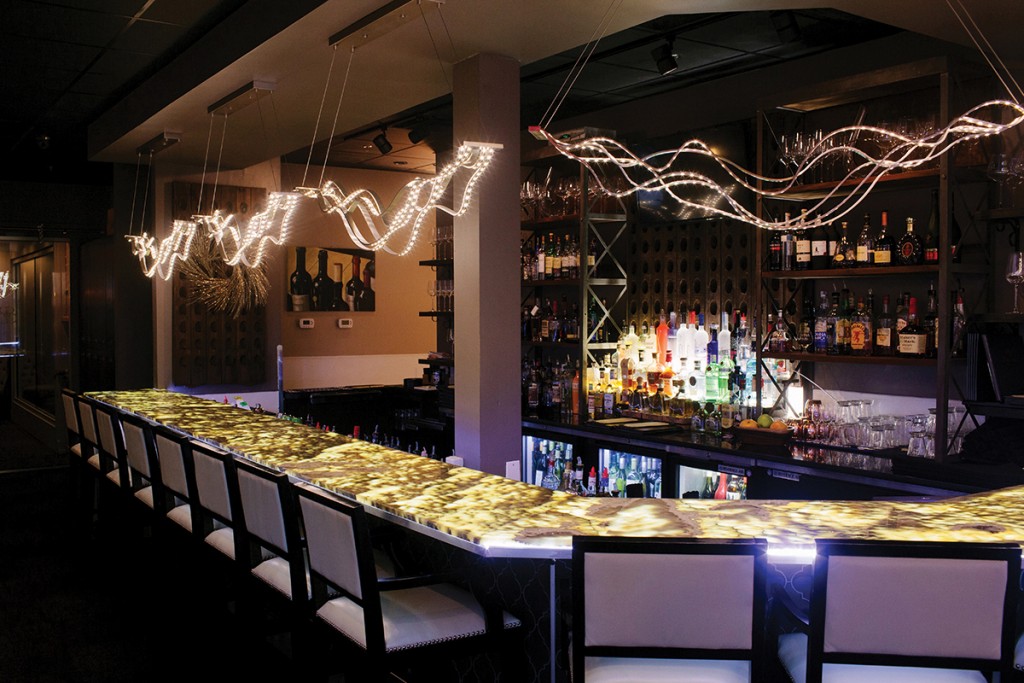 In 1984, the late great Chicago newspaper writer Mike Royko devoted a column to discussing punishment employed by the state prison system in Arizona to discourage violations of Big House rules by inmates. Third-time offenders were fed meatloaf — morning, noon and night — for a minimum of seven days.
At the time of the column's publication, Arizona's 7,000 inmates included only two who were on the meatloaf diet, leading Royko to conclude that the threat of such a penalty was working. We are omnivores, not monovores.
Along the Emerald Coast, diners are free to explore a diverse, practically unlimited array of dining options offered by establishments that place a premium on freshness and authenticity, often employing ingredients that are locally sourced and reflect our special part of Florida. Because no one lives among us who does not tire of her or his own cooking, dining out becomes an almost necessary activity, one that comes as a reward, a departure from the stir fry, again — a kitchen pass, as it were.
Freed from the chore of cooking, we consume prepared fare that is light and not light. We eat well and too well. We look forward to meals so greatly enjoyed that we believe we could eat, say, seared and chargrilled scamp with scallions and mixed steamed vegetables every day for a month and not tire of it. We try new things, too, in environments dark and formal one Friday night and salty and breezy the next.
And, as often as things go well, we never fail to utter aloud four delicious words: Yum, that was good. — Steve Bornhoft
---
"We want each guest to walk in and feel the possibility that something special and memorable will happen, and it often does because many are visiting us in celebration," said Jack McGuckin, co-owner and chef at Bijoux Restaurant + Spirits. "We love becoming a part of these memories, whether it's the place a couple gets engaged, a 60th birthday celebration, a job promotion or a vacation with family and friends."
The staff greatly contributes to the welcoming atmosphere. They go the extra mile to care for customers by connecting with each table and getting to know patrons, whether they frequent the restaurant regularly or visit once a year.
The menu is an eclectic mix of creative upscale dishes and homestyle comforts. Chef Jack is influenced by the places he travels and leans toward an emphasis on coastal cuisine, New Orleans flavors, Mediterranean techniques and American favorites. Beloved menu items include the lobster spring rolls, the fried oyster salad, the filet mignon and the grouper almondine.
"Where we always have innovative specials and are adaptable within the industry, the things guests love, we never change," said Leslie McGuckin, co-owner of Bijoux Restaurant + Spirits. "For the people who come once a year or once a week, there is comfort in knowing they will always receive unparalleled service alongside the menu item they most look forward to eating."
Bijoux Restaurant + Spirits
9375 US Highway 98 W Miramar Beach  |  In the Market Shops of Sandestin  |  (850) 622-0760  |  BijouxDestin.com