As Lovely As Lace
Lovelace Interiors adds a lifestyle store to an already flourishing brand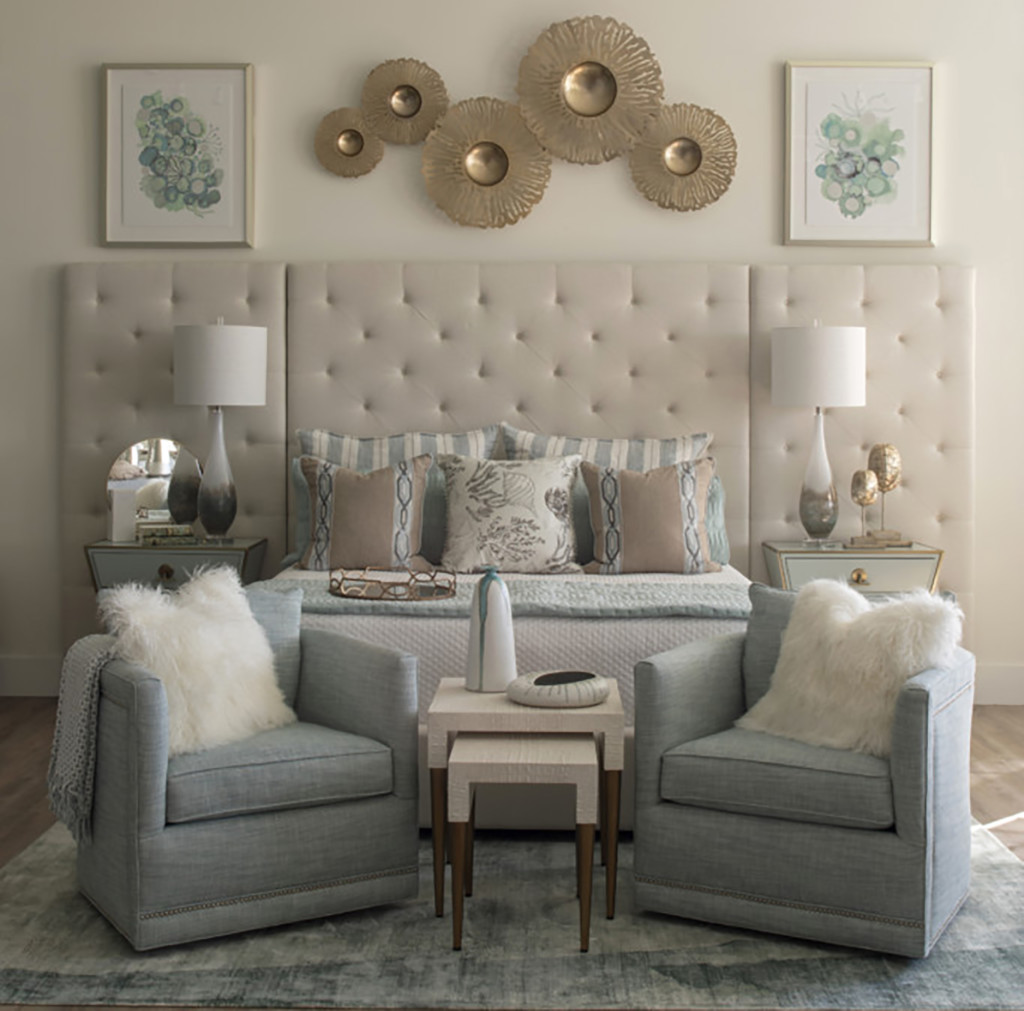 The exterior of a home or business may be the first aspect you see, but the interior is truly where the heart and soul reside. Our interiors reflect our passions, interests, styles and inspirations in a variety of ways — from the art we choose to display to the dining room tables we pick. Whether you lean more toward modern, classic or coastal, Lovelace Interiors has always stood by their promise of creating a space that is exactly how you want it.
Susan Lovelace opened Lovelace Interiors 25 years ago and has been a leading interior design firm and furniture store along the Emerald Coast ever since. The team of 15 licensed interior designers specializes in everything from new construction, remodels and renovations to helping you select home furnishings from their 10,000-square-foot showroom and warehouse in Miramar Beach.
In March of 2019, a second location, Lovelace Lifestyles, opened at the Shoppes at Inlet. The new location features an abundance of natural light that shines in on the array of lifestyle-centric items, including jewelry, beach bags, clothing, home decor and furnishings. The new 5,000-square-foot showroom is in close proximity to the original store and is intended to service new and existing clients further east. While the new store still specializes in interior design with designers on-site, it differs in its vibe.
"It's exactly what I dreamed and hoped it would be," said Lovelace. "The space is relaxed and coastal cool, inviting you to stop by and enjoy a glass of wine. It's a store where you can come in and buy a pair of earrings, but you might also see a beautiful piece of furniture that inspires you to upgrade your home."
A benefit to the company and clients alike is the expansion of items available for design projects. Designers have the ability to procure items from both stores in order to best fulfill clients' wants and needs.
"We have an amazing staff of designers, and our warehouse and delivery are state-of-the-art," said Lovelace. "I am very proud of our entire operation, how they work and how every single person on staff is here to please our clients."
From helping you select the perfect lamp to flawlessly completing a total home redesign, Lovelace Interiors is recognizable for their attention to detail, creativity and the way their stores are beautifully orchestrated to inspire.
12870 U.S. Highway 98 West, Miramar Beach  | (850) 837-5563
Shoppes @ Inlet  13625 Emerald Coast Pkwy East, Inlet Beach | (850) 909-0435 | lovelaceinteriors.com