An Update from the Walton County Tourism Department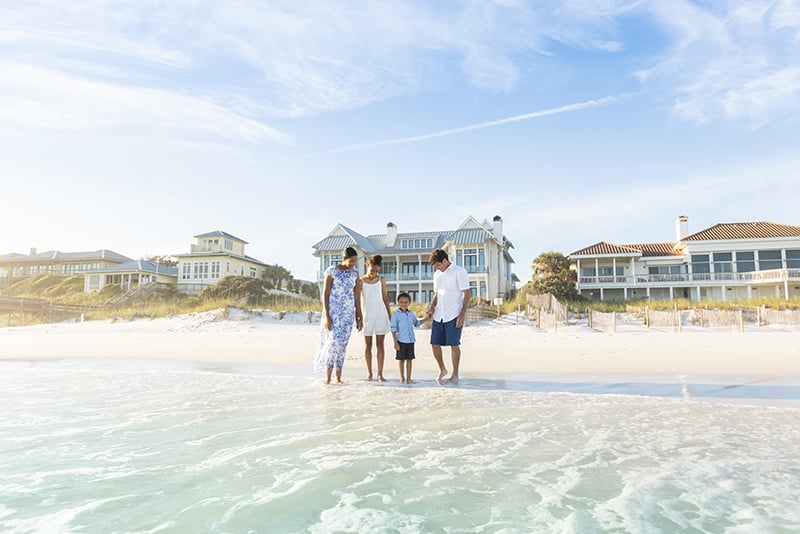 By Matt Algarin, Tourism Director
It's been an incredible, but busy, season here in Walton County. We've seen visitation to our community remain strong. Countless families have spent time on our sugar-white sand beaches, in our restaurants and retail shops, making memories they will cherish for a lifetime.
It's been incredible to see new businesses open and existing businesses expand their offerings due to the support of our residents and visitors. As we continue to navigate the impacts of COVID-19, there's been a tremendous sense of compassion and teamwork throughout our community. I will always believe that we are stronger when we work together and support our friends, neighbors and colleagues.
We know that staffing has presented challenges for all of us, but we did not let that stop us from showcasing what makes our businesses so resilient. As someone who spent many years in the service industry, I applaud everyone who laced up their shoes and went to work knowing they were short staffed, but still delivered exceptional service.
To our residents, industry partners and business owners who have played a key role in helping create those memories, we want to extend a huge "thank you." Without your hard work, dedication and passion, these experiences would not be possible.
And as the new tourism director for Walton County, I am incredibly proud of this community.
Now that we've moved beyond our summer visitation season, there are plenty of exciting things happening at the tourism department.
We've drafted, with input from our residents and community stakeholders, a strategic plan that will take us through 2025. Truthfully, we're excited to put this plan in place, especially as we continue to seek ways to enhance our community assets and manage a thoughtful visitor economy. We know that tourism is the backbone of the Walton County economy, so we must continue looking at opportunities to enhance the experience, but also manage visitation in a responsible manner. In 2021, more than 5.3 million visitors came to our destination, resulting in a $7.1 billion economic impact.
That's an incredible amount of money circulating through our community, supporting friends, colleagues and families. All told, the tourism industry put more than 47,000 people to work in 2021.
As part of our commitment to supporting businesses in our community, we also want our residents to know we are here to listen. Whether it's me or anyone on our leadership team, please know that we are always happy to sit down and talk about our mission and what we do to support Walton County.
Speaking of Walton County, you may have noticed that we've shifted the way we refer to ourselves (at the staff level) in the community. Our hard-working team represents the Walton County Tourism Department, which is a distinction we want to make, as we now represent the entire county from a destination management perspective.
For some time, it was common for our staff to be referred to as the "TDC." Just to clear up any confusion, the TDC is a nine-member board (the Tourist Development Council) which is tasked with fiduciary oversight of the tourist development tax (commonly referred to as the "bed tax") collected on short-term rentals (stays of six months or less). This body comprising industry professionals reviews and makes recommendations on expenditures to ensure we are following proper spending procedures and policies.
We always like to take the opportunity to acknowledge that the tourism department and its operations are funded completely by the "bed tax," meaning that residents do not fund our department, unless they are taking a "stay-cation" in a local short-term rental. We currently collect a 5% bed tax south of Choctawhatchee Bay and a 2% bed tax north of the bay.
So, what else do we have going on? We're in the early stages of working on some refreshed branding as we expand our efforts into the rest of the county.
For 30-plus years, we've worked diligently to build a successful brand — South Walton. And we are going to continue making South Walton a priority. But we also plan to build our "Beyond the Beach" brand and experiences, promoting the natural gems and hidden treasures that can be found beyond the sugar-white sand beaches that we are known for.
In addition to expanding our footprint, we are actively working with and reaching out to our partners to gather information. We want to ensure that we have up-to-date and accurate information about your businesses that we can share with our visitors and our media partners. Whether you are a hotel, motel, campground, retailer, restaurant, meeting or event venue, or an attraction, please don't miss out on your opportunity to have a free business listing on our website. Contact Lisa Foster, Industry Relations Specialist, at Lisa@visitsouthwalton.com for more information. Help us share your story!
As we continue to manage this incredible destination, we have plenty to be excited about, whether that's highlighting our incredible sugar-white sand beaches and architecture or shining a light on the history, heritage and off-the-beaten-path eco-tourism adventures to be had.
Walton County is blessed to have such a diverse mix of experiences and adventures. As we grow together, please know that we value everyone in the community who strives to make this destination the incredible place that we all call home.
---
Visit South Walton | VisitSouthWalton.com
---