Alys Beach Head Fitness Professional, Patrick Hoffner, Achieves Top TRX Certification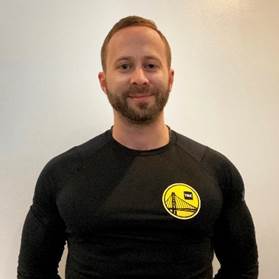 ALYS BEACH, Fla, Mar. 2, 2020 – Alys Beach Head Fitness Professional and Head of Fitness at ZUMA Wellness Center in Alys Beach, Patrick Hoffner, was recently one of 10 TRX coaches worldwide selected to become Course Instructor certified for The TRX Training Team. As a Black and Yellow Rank, Certified TRX Course Instructor, Hoffner is now authorized to teach and certify personal trainers, physical therapists, and strength and conditioning coaches in the TRX Coaching System and its methodology.
Hoffner was in turn selected to attend the 2020 TRX ITC Summit in Berkeley, California this February. With TRX Co-Chairman and Founder Randy Hetrick at the helm, Senior Course Instructors from around the world gathered to unveil new TRX technology, and for education and promotion. Hoffner will now have the honor of participating in future Summits as a course and training leader and official educator for all TRX Course content.
Hoffner's achievements in the TRX arena will allow ZUMA to remain at the forefront of the newest and most exclusive TRX technology and developments and will offer newfound visibility in the global fitness market. Alys Beach is extremely proud of his accomplishments with TRX and the enhancements that he brings to the ZUMA experience. TRX Training is the industry leader in functional movement training.
…..
Visit www.alysbeach.com (facebook.com/alysbeachfl; instagram.com/alysbeachfl) for more information about Alys Beach. Visit www.alysbeach.com/about/wellness/zuma/ for more information about ZUMA Wellness Center.