A Wellness Weekend Locals Will Love
Notable keynote speakers, fitness, spa & resort specials, Feb. 14–16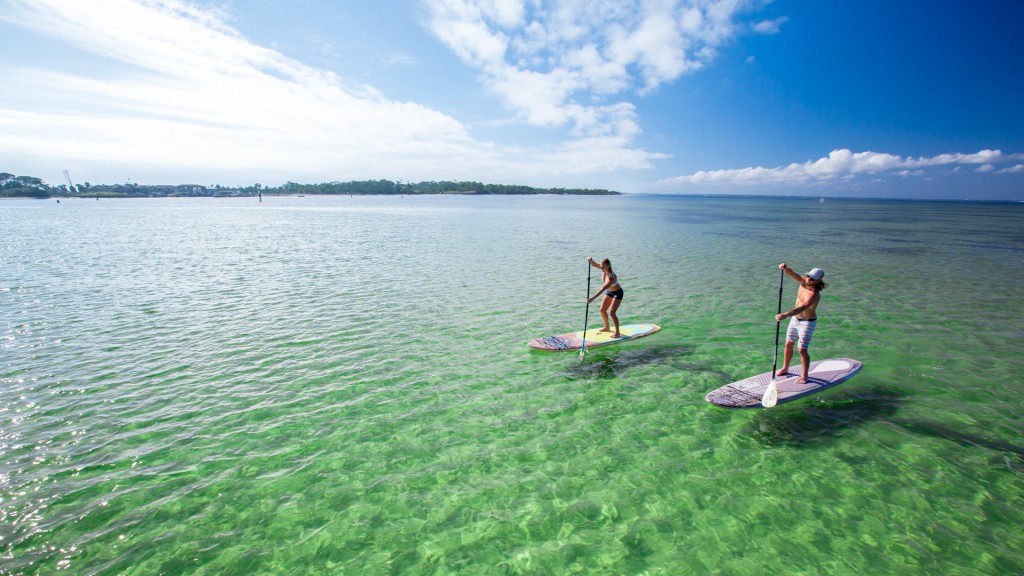 They say you must love yourself before you can truly love another. By that definition, treating yourself to a long weekend at The Henderson hotel in Destin is practically required during this year's Season of Love.
As it happens, The Henderson, Destin's luxury resort hotel, is hosting its first annual Wellness Weekend. According to general manager David Mars, the inaugural event, set for February 14–16, is an exclusive event open to solo travelers, couples and families who are interested in "exploring the different dimensions of well-being, self-care and fitness for a rejuvenating start to 2020."
Highlights of the weekend include nationally recognized keynote speakers such as Peloton instructor Denis Morton, wellness coach and author of Loving Me Natalie Leon, and life coach and author of Zero Adversity Michael J. Russ.
The weekend will also feature revolutionary fitness classes set against the breathtaking backdrop of the Emerald Coast (i.e. rooftop cycle class, sunrise yoga and meditation), a Wellness Showcase exhibiting innovative vendors from across the country, and flavorful, healthy culinary creations utilizing fresh ingredients.
"The Henderson hopes to provide Destin residents with a fun, active, and restorative staycation," says Mars. "Our goal is to offer locals a replenishing escape in their own backyard as well as encouragement to maintain healthy habits throughout 2020."
In between Wellness Weekend activities, guests are encouraged to head to the Salamander Spa to continue the wellness journey with a selection of treatments that encompass a therapeutic, holistic and genuine approach to restore, renew and inspire.
The invited speakers will provide their own views on wellness and fitness.
Morton, who resides in New York, was raised outdoors in Melbourne, Florida, on a steady diet of surfing, sailing, diving, camping and every team sport that would let him compete. After a couple of seasons of NCAA football, he found himself on a yoga mat, squared off against the competitor within. Sharing the journey that yoga offers has led to a 15-year career. Balancing humor and inspiration, he guides others to seek and celebrate the surprise inside themselves.
A Niceville-based wellness and fitness coach, Leon is the owner of Natalie Leon LLC, Loving Me Retreats and Loving Me Fitness. As a personal trainer and fitness instructor over the past 20-plus years, she believes that mindful exercise, proper nutrition and a connection to self-worth allows people to live their lives to their fullest.
Russ is the international bestselling author of Zero Adversity and a transformational speaker, wine and golf enthusiast, avid traveler and passionate musician. President of Powerful Living International, he created his Beyond the 3D podcast to share concepts and processes anyone can apply to take control of their thoughts, feelings, self-talk and responses to life.
The Wellness Weekend at The Henderson package is priced from $299 per guest with room rates from $245 per night.