A Timeless Tale, Reimagined
The Northwest Florida Ballet brings 'Beauty & The Beast' to the stage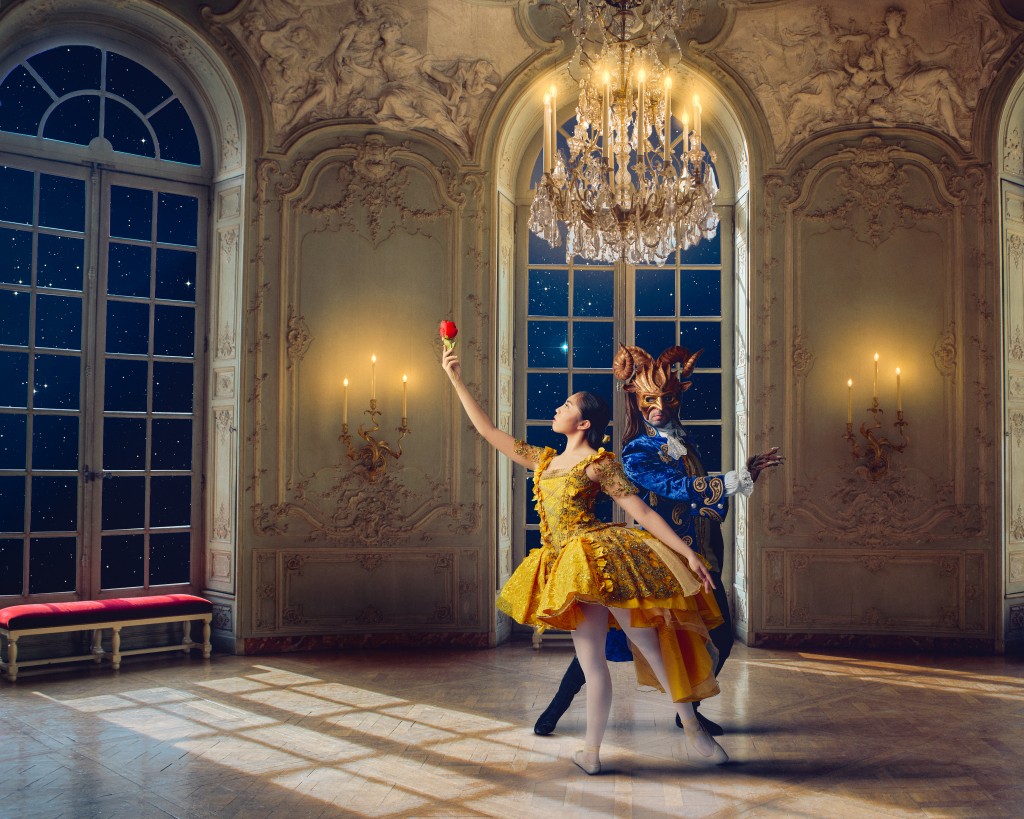 Belle, with an enchanted audience in thrall, pirouettes through the formidable forest to a mystical castle where we meet other characters we know — Lumière, Chip and the Beast, himself. The scene is set and the faces familiar, but the concept is contemporary — this is Beauty and the Beast as ballet.
The Northwest Florida Ballet will perform Beauty and the Beast on March 12 and 13 at the Mattie Kelly Arts Center in Niceville under the direction of Todd Eric Allen, artistic director/CEO of Northwest Florida Ballet. The show, choreographed by Katia Garza of the Mobile Ballet, will feature 55 dancers, including NFB soloist Luciana Ato as Belle and international guest artist, Raul Peinado as the Beast.
The story originated as a French fairytale before being adapted to its most well-known form, the Disney version. In taking on the beloved classic, the Northwest Florida Ballet was challenged to communicate the storyline without relying upon dialogue.
The ballet speaks instead through enchanting scenery, breathtaking special effects, music that resonates from ear to soul and brilliant choreography.
Allen notes that Garza carefully selected music by Alexander Glazunov, costuming by Brisa Dinorah Gomez of Mexico City and scenery supplied by the Mobile Ballet. The elements, in combination, merge to tell a love story that intrigues people of all ages.
"Our audiences tend to love story ballets," said Allen. "Ballet is a unique way to tell a story because all of your senses have to be turned on and attuned to the music and the movement. At its core, this ballet is a romantic comedy, it tugs on the heartstrings and does what all good art does, evokes an emotional reaction."
For tickets and additional information visit NFBallet.org/2021-2022season