A Santa Rosa Beach Sanctuary
Highest Priced Condo Ever Sold on 30A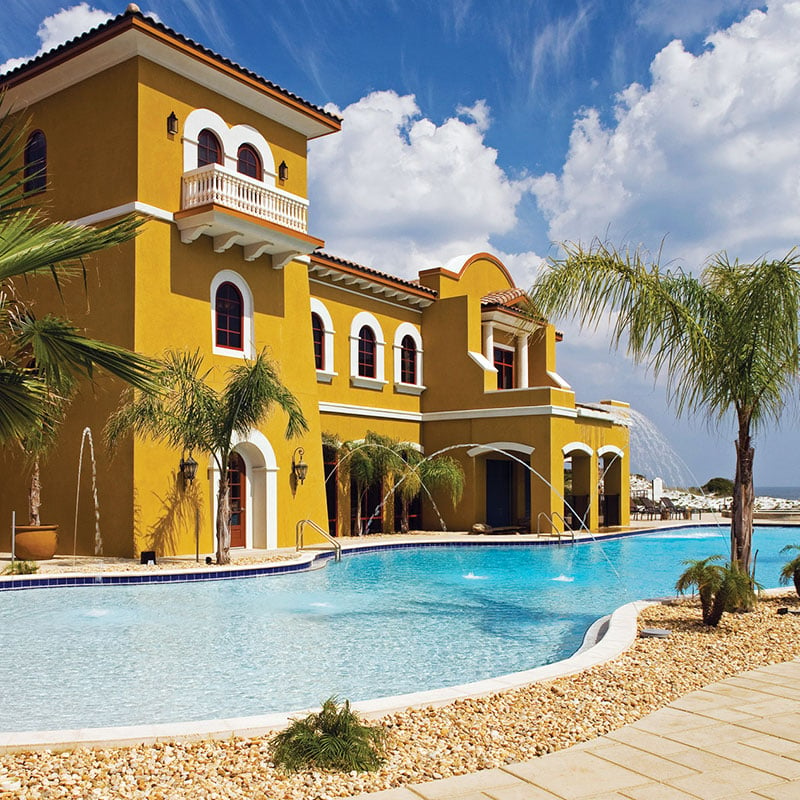 Courtesy Prudential Penfed Realty
1363 Highway 30A #3128, Santa Rosa Beach
When this breathtaking 30A property went on the market last year, Royce Mitchell of Prudential PenFed knew it was something special. Despite being the highest priced luxury condo on 30A, the immense value of the home was apparent, and Mitchell had just the client in mind.
Since the property was listed with another agency, it was crucial to keep the lines of communication open to close this multi-million dollar deal. 
"It was definitely a team effort, and it was a great transaction," explained Mitchell, whose client purchased the listing. "It's the highest priced condominium that's ever sold on 30A." 
The high pricetag on this property brought with it many perks. A truly one-of-a-kind luxury condo, the two-story penthouse home features two massive Gulf-front balconies (totaling 2,953 square feet of outdoor living space) that offer an unmatched panoramic view. 
"I always thought Oprah should have bought it," joked listing agent Janette Klein of ResortQuest Real Estate. 
Characterized by an abundance of natural light and an accommodating floor plan, this 2007 building's interior is equally as impressive. Complete with two gourmet kitchens, multiple fireplaces and a private elevator, everything about this property is high-end. According to Mitchell, the quality of the condo is what sealed the deal."There were several other properties that we viewed, but the uniqueness of this Gulf-front luxury condo kept bringing [my client] back," said Mitchell. "It's just a gorgeous home and a very special property."
Quick Look:
List Price: $4,200,000 ($561.87/sq.ft.)
Sold For: $3,750,000 ($501.67/sq.ft.)
Square Feet: 7,475
Bedrooms: 4
Bathrooms: 5
---
Facts and Stats:
All statistics listed below pertain to sales in January 2014 and are provided by the Emerald Coast Association of Realtors, Florida Realtor and the National Association of Realtors.
LOCAL
The median sale price for single family homes was $231,635 — a 6.3% increase over January 2013. 
Okaloosa County closed 129 townhouse and condo sales — 64 of which were paid in cash. 111 were traditional sales, 13 were foreclosures and 5 were short sales.
STATE
On average, Florida's closed single family home sales received 92.5% of their original list price.  
Townhouse and condo inventory (active listings) in Florida increased by 3.5% between January 2013 and 2014.
NATIONAL
Nationally, total housing inventories were in January 2014 lowest than they had been in a year-and-a-half. Residential transactions dropped 5.1% to a seasonally adjusted annual rate of 4.62 million in January from 4.87 million in December — 5.1% below the 4.87 million-unit pace in January 2013.