A Return to Refinement
Heirloom china is a hot commodity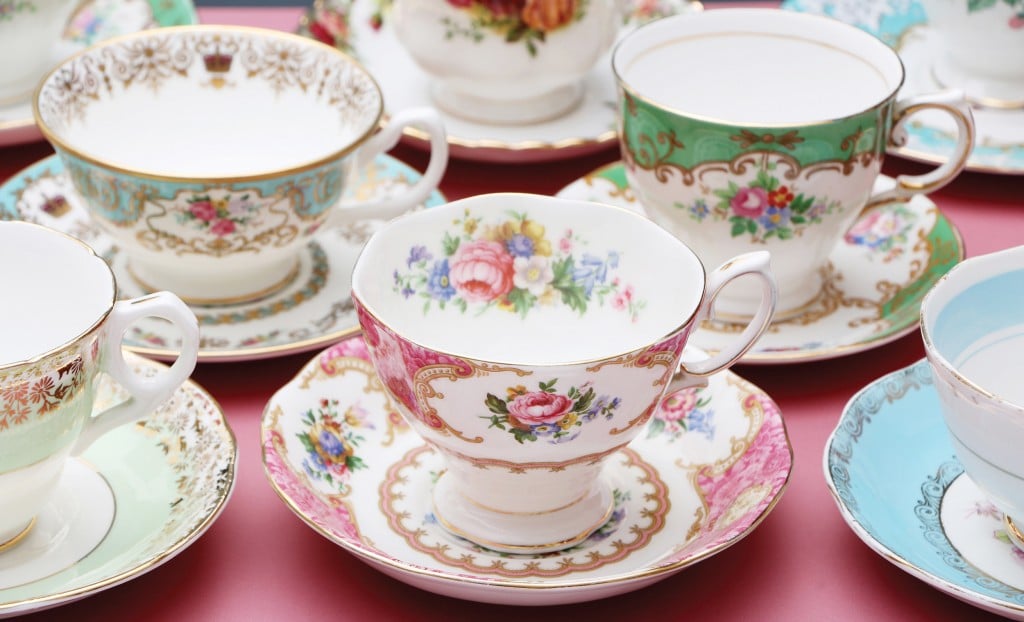 Not so long ago, most of us dreaded the moment when a downsizing granny would offer us her wedding china, so prized that she'd only bust it out for Thanksgiving and Christmas.
Millennials, especially, didn't want those floral, gold-rimmed plates, let alone archaic serving pieces such as soup tureens, gravy boats and lidded bowls.
Finding granny's china too fussy and a bit comical, they swore by minimalistic plates that could clatter from table to sink to dishwasher without shattering.
But, things are changing.
Instagram, Etsy and Pinterest followers interested in food, restaurants and decorating are exposed to a steady diet of pretty, vintage plates. Professional and home chefs compete to show off their culinary masterpieces, and that often involves something other than the practical-but-clunky white restaurant china.
Meanwhile, people are creating imaginative tablescapes by using vintage patterns in contemporary ways.
With more than 11 million pieces in their inventory, Replacements in North Carolina is the world's largest retailer of vintage and modern tableware. They report brisk business at their online "vintage shop."
Keith Winkler, the firm's marketing specialist, said many restaurants now use vintage mixed tableware with spectacular results. Too, millennials are drawn to vintage tableware to create personal table settings.
"They mix patterns, color and styles," said Winkler. "There is even a group called 'Grand Millennials' who create and share beautiful tablescapes on social media."
Lisa Byrne, owner of Blue Moon Antique Mall in Pensacola, said that the trend is picking up traction in Northwest Florida.
"China, both antique and contemporary, is becoming more popular," said Byrne. "Especially that of the '60s and '70s, mid-century style. Those tend to be more atomic and abstract."
Byrne said customers tend to purchase pieces from different sets that adhere to the same color family. Turquoise or green, for example, can be recurring hues in various designs and make mismatched dishes more aesthetically cohesive.
"Classic blue-and-white patterns are the leaders in vintage china," added Winkler. "But there is also an enormous interest in botanical patterns, and people continue to collect classic favorites from Spode, Wedgewood and Haviland."
But complete sets of granny's china are popular with wedding ceremonies, said Winkler. The reason is simple: Vintage china is sweet and romantic, just right for wedding receptions and dinners.
Tony eateries, too, are discovering old china. It's amazing how delicious collard greens can look on a rose-patterned plate, and a cookie becomes all the sweeter when served on a gold-rimmed grandma plate.
Of course, china can be purely decorative. They can accent fireplaces or serve as picture frames.
Crafters are snapping up old china, only to break them up for mosaics projects. Others recycle whole plates and cups for artsy lamp bases, bird feeders and wind chimes.
But, gallery walls of curated plates are the most popular way of decorating with vintage china. You can make one out of patterned pieces in various sizes or uniform white plates that look stunning on a boldly colored wall. Plate hangers will make this an easier process.
With all this newfound interest in old china, Winkler said you shouldn't be too hasty about dumping an heirloom set of china. He is glad that people are beginning to appreciate family heirlooms.
"The challenge is that most of us simply don't have room for a whole set of china," Winkler said. "So, we suggest that you just keep the pieces you know you will use, and donate or sell the rest of the set. That way, you can still enjoy the memories the china evokes.
"If you're lucky enough to be in possession of granny's china, please use it all the time, and don't let it languish on a shelf."