A Legendary Pursuit
A writer wants to know if the past has been rewritten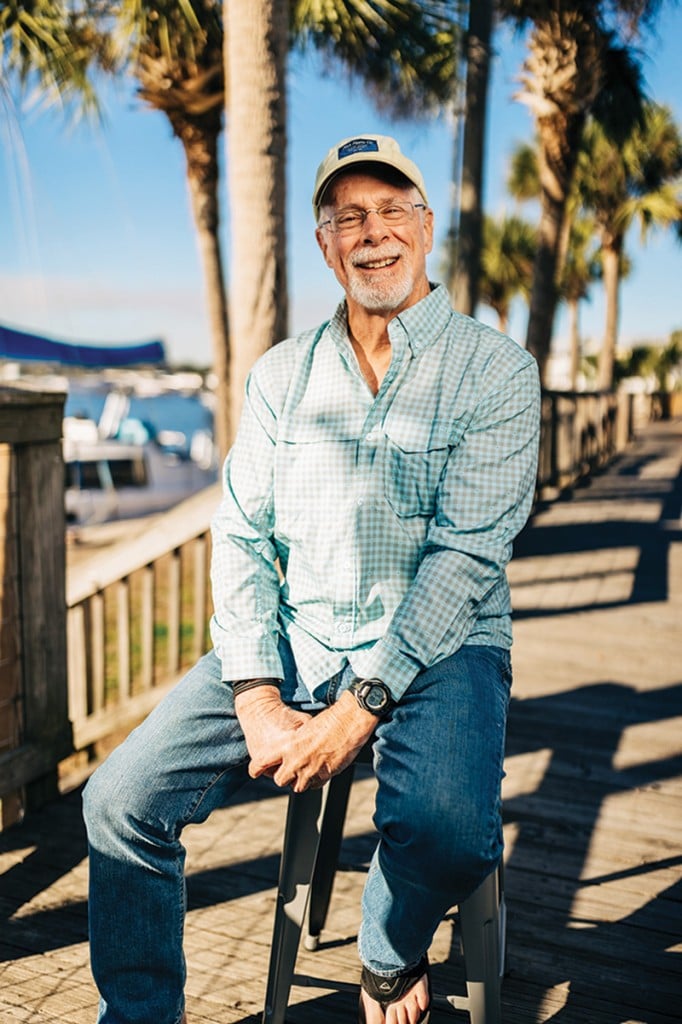 For years, I told myself that I would one day attend a meeting of the South Walton Writers Group. Unfailingly for months, the group's president, Ronald Larson, had supplied me with reminders of monthly coffees held at the Beat Nook Cafe up on the highway.
Larson is a patient man. He grew up in North Dakota where life involves lots of waiting — for spring, for rain, for calves, for the harvest, for tractor parts. 
Finally, I went. At the table, I joined a local historian, two novelists, a freelance writer, a magazine editor and Larson, who specializes in fantasy fiction, sometimes dark. Throw out the freelance writer and the group's median age was surely north of 60.
Improbably, three members of the meeting, including myself, have ties to the Dakotas. Wynn Parks, a frequent contributor to this magazine, "studied, matured and got divorced" there. My father spent most of his boyhood in South Dakota, and I visited my Great Aunt Eva's farm in Hope, North Dakota, several times when I was young.
Despite that disproportionate representation, we avoided, while sipping lattes, any mention of wheat or soybeans or pies cooling on windowsills. Parks saw to that by offering a stemwinder of a story about his efforts to authenticate a South Dakota legend, that of the Thoen Stone, named for the Norwegian brothers who discovered it, according to Parks, in 1887.
If longstanding assertions are to be believed, Ezra Kind was part of a seven-member group of men who traveled to the Black Hills in search of gold in 1833, some 15 years before the California Gold Rush commenced. Native Americans killed six of the men, who had trespassed illegally on their land. Kind survived and documented the party's success with an inscription, dated 1834, carved into a slab of sandstone.
"Got all the gold we could carry," the inscription reads in part. Curiously, it was carved into the stone not in block letters, but in script, allowing for handwriting analysis.
Parks, who once worked as a geologist trained on the job, has conducted genealogical research, pored over public records and paged through bound volumes of brittle, 19th-century copies of the Sturgis Advertiser while on a mission to find information about Kind.
About the rock, itself, Parks had an epiphany.
Theorizing that the inscription was carved into the rock with a knife, Parks inspected the stone looking for tiny bits of metal. Finding them, he reasoned that if the rock could be placed beneath a spectrometer, an analysis could be conducted to determine if the trace metal were consistent with knife blades from 1834.
The problem was finding a spectrometer large enough to accommodate the stone. No such device existed anywhere near Spearfish, but Parks located one at the Caterpillar Tractor Co. in Peoria, Illinois. Yes!
But would Parks be permitted to leave South Dakota with the Thoen Stone, a cherished South Dakota artifact, poor man's runestone and modest tourist attraction? Not a chance. Still, he would not quit. Kind eluded the Native Americans who killed his colleagues, but in Parks, he may have met his match.
Larson at last changed the subject — to lutefisk — before mentioning that he had submitted a scrap of flash fiction to 101 Words, an organization that publishes selected stories of precisely that length. While his submittal was rejected, he was pleased to receive it back with comments!
Inspired to take a stab at my own 101-worder, I have arrived at …
He used to keep a rooster, but today the only bird song is that of a keening osprey. I wade into Grand Lagoon. A hundred yards offshore, large predators bust the surface. They must be something other than dolphins — there is no rhythmic appearance and disappearance of dorsal fins. It may have rained ladyfish overnight. I catch one on every cast. A 12-incher jumps, shimmies and gashes itself on a treble hook. I recall that sharks can detect blood in water at infinitesimal concentrations — a part per million. I'll come back tomorrow. He sloshes out to check his crab traps.
I'll let you know how I fare. Mr. Larson, keep those reminders coming.
Be well,
Steve Bornhoft
Executive Editor
sbornhoft@rowlandpublishing.com