A Labor of Love
Lovelace Interiors embraces your lifestyle through design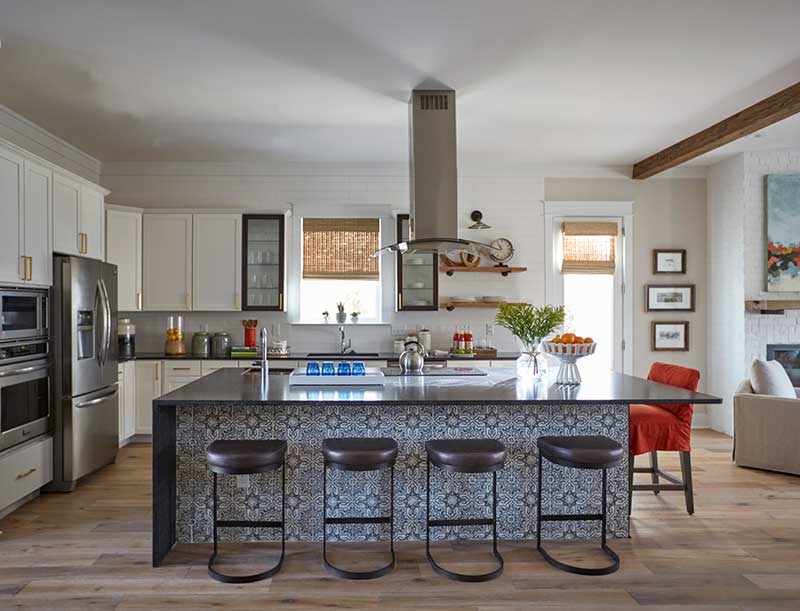 There are countless adjectives that could describe a home — and plentiful feelings that a sense of home can evoke.
Home is a place you create, and when you invite an interior designer into that process, you shouldn't have to lose sight of yourself.
No matter the styles, fixtures or textures, the main objective of Lovelace Interiors is to create a space that reflects your lifestyle.
Susan Lovelace opened Lovelace Interiors 24 years ago with an eye for the principles of design, a head abuzz with creative visions and a heart filled with the purpose of providing customer satisfaction.
The young girl who once decorated the windows of her father's department store now employs a licensed interior design firm of 10 designers, has a fully stocked and ever-changing home accents and furniture showroom and is set to open a lifestyle store in late 2018.
Lovelace Interiors encompasses all ranges of home and commercial design — from helping people revitalize their homes with showroom pieces to the complete restoration of Emeril's restaurant to enlisting a designer to redo and restyle rooms in your home.
The showroom is a treasure trove of home furnishings, complete with a knowledgeable staff that can guide you to the piece you've been looking for.
If your home needs more than just a refresh, a team of designers is available to sit with you and bring your vision to fruition.
"We give clients what they want, not what the designer wants," explained Lovelace.
"It's our first priority to work within your budget and then to cater to your lifestyle. You save money because we help you make educated decisions and provide you with exactly what you want. Designers have an eye because we do this every day. We know the products, how they hold up and what's safest. We have access to the newest fabrics and products. It's the little things that professionals know that will make all the lasting differences."
Each Lovelace designer has specific styles and tastes, but each will agree that their pleasure lies in interpreting your style of living in order to design a space that always makes you feel at home.
The team's dedication to the principles and elements of design results in finished products that are an art and a science — the perfect balance.
Interior design by Linda Holman of Lovelace Interiors and photos by Colleen Duffley
12870 U.S. 98, Destin, FL | (850) 837-5563 | Lovelaceinteriors.com