A Concert that Stirred the Soul
Tribute artists delivered timeless poetry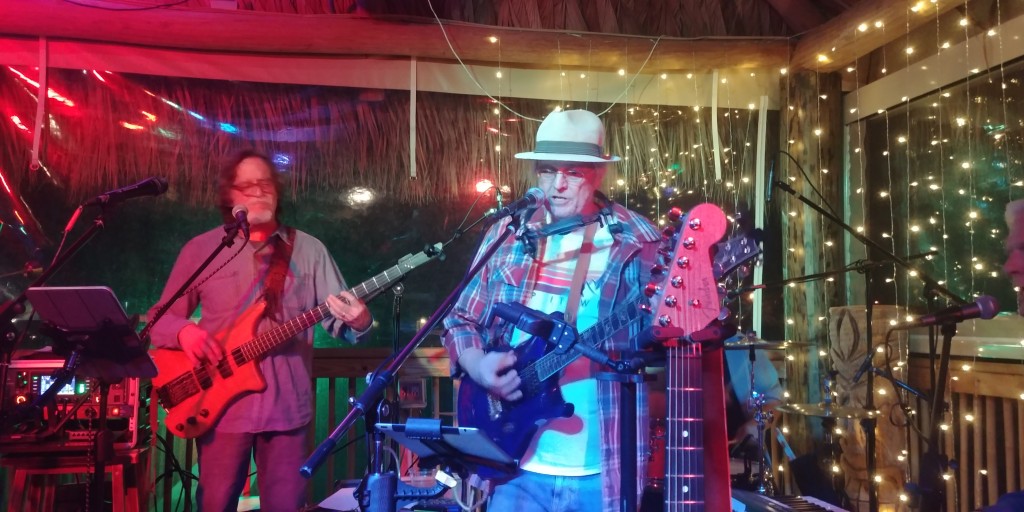 Ronnie McBrayer, who sings the songs of Bob Dylan, pastors a church and impresses me as the kind of guy who must ruminate a lot, got the music started with "Gotta Serve Somebody" from the 1979 album, Slow Train Coming.
Forty-three years later, the song resonates with me as well as it ever did. No one is a free agent in this all too frequently dichotomous world. People align with one side or the other and the middle ground is lightly trodden. So true dat, today.
You may be the heavyweight champion of the world
You may be a socialite with a long string of pearls
But you're gonna have to serve somebody,
Well, it may be the devil or it may be the Lord
But you're gonna have to serve somebody
I made my first visit to the Little Village in Panama City's historic St. Andrews neighborhood on Feb, 11 at the invitation of Nic Turner, who is to Neil Young as McBrayer is to Dylan. Turner's Rust & Gold tribute band, joined at intervals by McBrayer, played a three-hour fundraising concert benefitting the Gulf Coast School for Autism. The school serves students, ages 4 to 22, with autism and related disabilities. 
Most in attendance were old enough to remember the Vietnam War era.
There was Mike Gomez, who for many years owned the Panama City Dive Center, and who shuffled about the dance floor like a man who has spent a lot of time at depth or who, like me, was born without rhythm in his feet. And it was good to bump into Jack Creel, whom I hadn't seen since I pitched for his Low Places Tavern softball team. Longtime tour manager Crook Stewart, in off the road, was on hand, too, helping out Turner as his sound man and recording a few tracks. He'd be leaving out a few days later with Snarky Puppy.
Turner had set aside a table for me and I filled it with good people — Cindy and Arlene, who keep the doors open at a nonprofit serving disfranchised youth; Bob, a forever hippie whom I met at the UU Fellowship of Bay County; and Bob's wife, another Arlene.
McBrayer gave way to Turner and Rust & Gold entered upon Young's "Long May You Run." Beautiful. Next, "Comes a Time." Prettier still. 
"You get away from poetry, from Neil Young and Dylan, you forget how much it touches your soul," Cindy spoke in my ear.
At a break, she and I talked about our early years when love seemed to conquer hate, and peace triumphed over war.
"We should have done more to prolong that moment," she said. "We didn't do enough."
She wasn't wrong, and in response, I didn't have to say a thing. Young, via Turner, had said it for me.
We've been through some things together
With trunks of memories still to come
We found things to do in stormy weather
Long may you run.
Long might we all.
Nic Turner's Rust & Gold tribute band is available for fundraisers, corporate events and festivals. Reach him via email at rustandgoldband.com.