2023 Medical Profile: Tallahassee Orthopedic Clinic
Orthopedic walk-in urgent care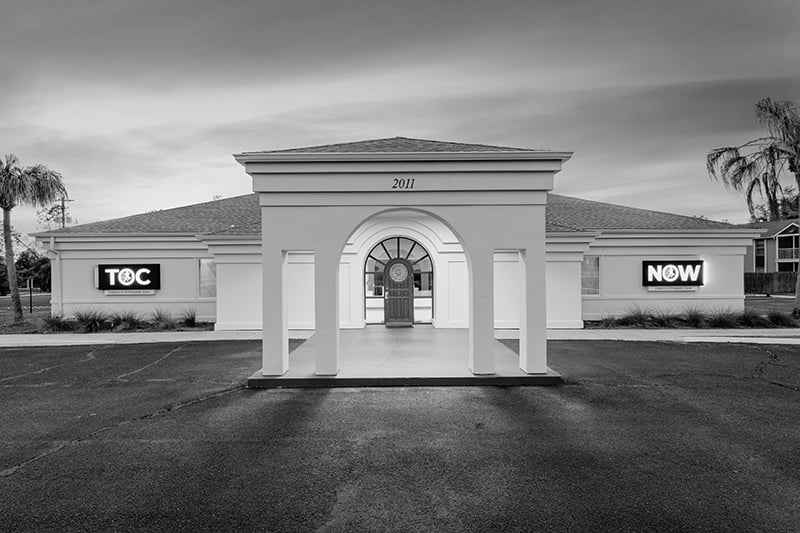 Since opening 49 years ago, TOC has established a strong reputation in the region as a leader in orthopedic care. With an all fellowship-trained team of surgeons, the clinic serves more than 240,000 patients each year. In 2022, that level of care arrived in Bay County with the opening of a Panama City clinic and TOC Now — North Florida's first and only orthopedic walk-in urgent care practice.
Patients will get instant access to excellent care while avoiding long ER wait times and high ER co-pays. Located on Harrison Avenue in Panama City, the clinic has four fellowship-trained orthopedic surgeons as well as a team of providers connected to its larger group of 34 orthopedic specialists.
The work of opening this groundbreaking clinic began five years ago when TOC Physicians and Mike Boblitz, CEO, realized that thousands of patients from Bay and Walton counties were traveling two or more hours to receive orthopedic care.
Opening in October 2022, the new clinic offers comprehensive, specialized care in joint reconstruction, sports medicine, diagnostic imaging, pain management, regenerative medicine, orthotics, prosthetics, pediatric orthopedics, foot and ankle orthopedics, physical therapy and more. 
The walk-in urgent care allows patients to skip the long wait times at emergency rooms and avoid paying an ER copay, only to be referred to an orthopedic doctor. TOC is also laser-focused on keeping patient costs low and is one of just a few clinics in Northwest Florida that accept all forms of insurance and Medicaid. 
"TOC Now has been highly successful because it allows the treatment process to begin  sooner," Dr. Eric Branch said. "We are able to either treat patients immediately or get them plugged in with the correct provider to begin the appropriate treatment." 
The Panama City clinic is part of a broader group of eight Centers of Excellence where patients receive treatment from fellowship-trained surgeons in each orthopedic discipline. TOC is noted for featuring an all fellowship-trained team of specialists. Patients benefit from seeing highly skilled doctors, rather than generalists.
"We believe specialized care is important to caring for our patients. It means we can give them the very best," Dr. Branch said.
In Panama City, Eric Branch, M.D., specializes in sports medicine; Ryan Price, D.O., specializes in pediatric orthopedics; and Andy Borom, M.D., specializes in foot and ankle surgery. Andrew Dec, D.O., M.Sc., joined the practice in April of this year and specializes in pain management. 
By July 2023, TOC will begin another expansion with the addition of a joint replacement surgeon and spine and hand specialists in Panama City. Another clinic in Panama City Beach is planned for 2024/2025.
"We are members of this community. We're committed to expanding our services and giving back," Dr. Branch said.
---
Tallahassee Orthopedic Clinic (TOC)
(850) 691-4188
Go.TeamTOC.com/PanamaCity | TeamTOC.com
---