You Don't Want To Miss Pound for Pups This Week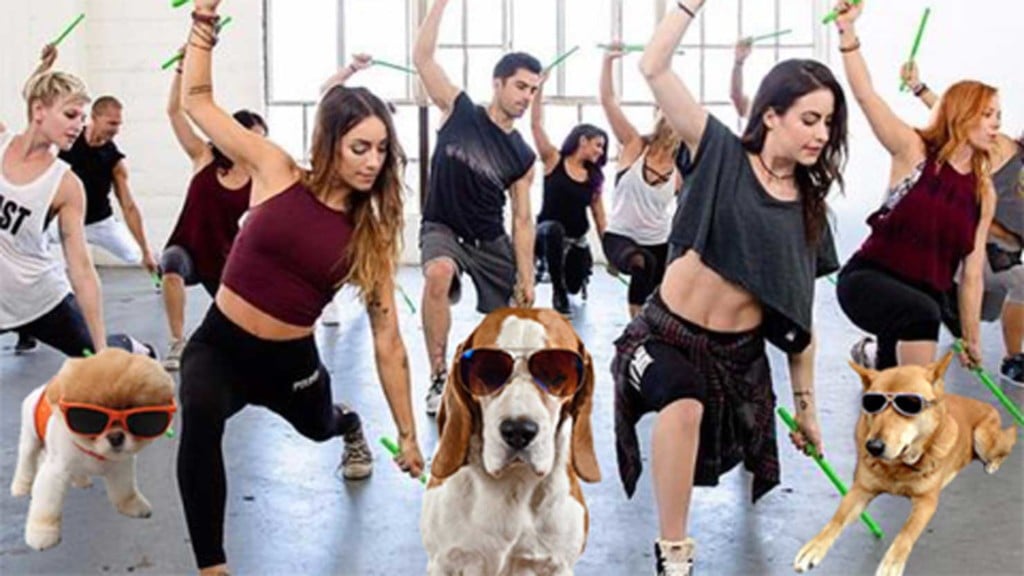 SANTA ROSA BEACH – "POUND for Pups," a fundraiser for Dog-Harmony, is scheduled from 6 p.m. to 8 p.m. Tuesday, Aug. 21, at the nonprofit's humane education and rescue headquarters, 237 Market St., off County Highway 393 north.
The event includes a 45-minute "POUND" workout with licensed instructor Melissa Mims DiBona, plus beer, wine, appetizers, a chance drawing for exercise gear, and prizes in categories such as "Most Out of Rhythm."
Dogs up for adoption will arrive to mingle after the POUND class.
Tickets are $25,  and can be purchased at 850Tix.com. The event is limited to 30 people.
POUND channels your inner rock star with a full body cardio jam session inspired by the infectious, energizing and sweat-dripping fun of playing the drums.
Using Ripstix – lightly weighted drumsticks engineered specifically for exercising – it combines cardio conditioning and strength training with yoga and Pilates-inspired movements.
POUND provides the perfect atmosphere for letting loose, getting energized, toning up and rocking out. The alternative vibe appeals to men and women of all ages and abilities.
For more information, send us a message on our Facebook page, email hello@dog-harmony.org, or call (850) 376-4190.
About Dog-Harmony
Dog Harmony is a nonprofit, volunteer-run organization in Santa Rosa Beach whose mission is to reduce the number of unwanted dogs at shelters through education, training, low-cost spay/neuter and microchipping.
What makes Dog-Harmony different is that the focus is on training and support before, during and after the dog's adoption, therefore building healthy, lifelong relationships between them and their humans.
For more information, call (850) 376-4190, visit their website at dog-harmony.org, or visit their Facebook page.