Worth the Drive
Top-notch customer service and quality care at Destin Plastic Surgery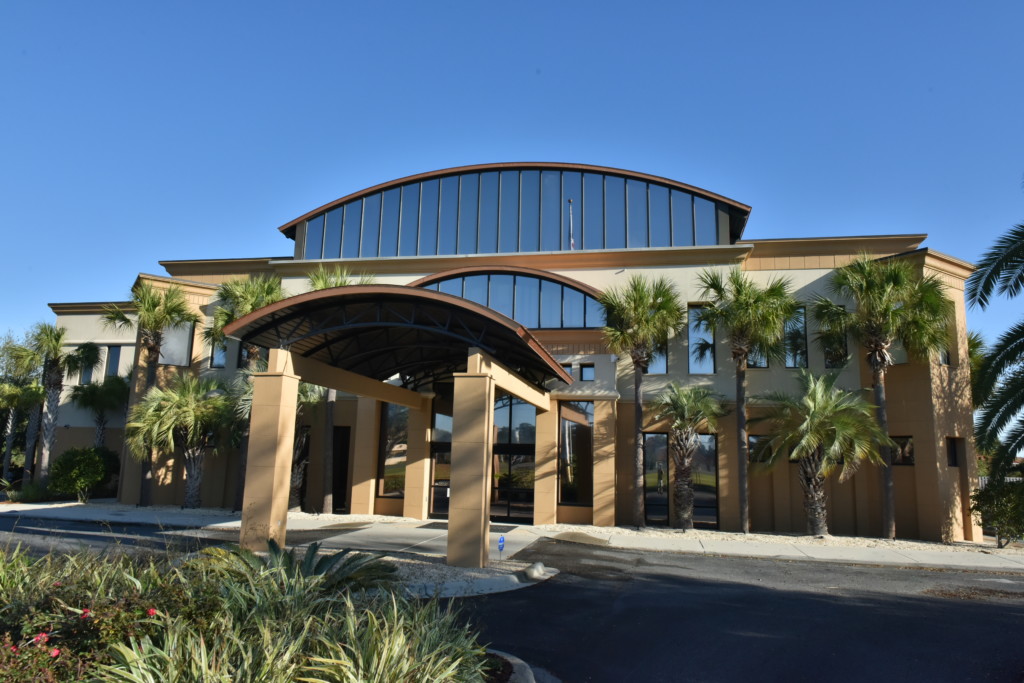 Dr. William Burden founded Destin Plastic Surgery with a single mission in mind: provide quality service that you would want for your family and yourself.
Part of that quality is establishing a center of excellence. Dr. Burden conceptualized the now-20,500-square-foot facility to contain a multifaceted approach to plastic surgery.
Whether you seek medical-grade skincare, Botox for wrinkles, fillers for lip and facial enhancement, laser therapy for hair removal and skin rejuvenation, varicose and spider vein therapy, as well as, surgery for the face, breast, and body — it's all under a single roof.
All these require a physician dedicated to maintaining high quality and continuing pursuit of excellence, and Dr. Burden has done that.
Dr. Burden recently was asked to participate as a faculty member of the Aesthetic Breast Symposium in Nashville, Tennessee. He was one of five surgeons from around the country asked to present his exceptional experience to 60 other plastic surgeons.
Dr. Burden and Bill Edelman have been recognized as experts in Botox and Juvederm therapy. Dr. Burden is an instructor for facial aesthetics and is a member of the Allergan Speakers Bureau.
He is often asked to speak on facial aesthetic treatments and travel to instruct of treatment techniques. No other plastic surgeon in the region or North Florida has these credentials.
The latest techniques and surgical technology are incorporated into the Destin Plastic Surgery practice. Dr. Burden has been developing fat grafting techniques for reconstructive and cosmetic surgery.
The revolve system is an adipose harvesting system that has been developed to obtain high-quality fat grafts. Dr. Burden was the first plastic surgeon along the Gulf Coast to utilize this system for cosmetic enhancement of the buttocks.
He has had high patient satisfaction with this procedure and continues to refine his techniques for enhancement of the face, breast and hands with fat grafting.
What have you learned to expect from Destin Plastic Surgery? Continually striving for improvement, continually striving for refinement, and continually trying to make a better experience for our patients. That's why they say: "People Travel From Around the World to Destin Plastic Surgery."
"I had recovered from surgery and was out at a social function. I had just returned from Florida, and several of the ladies remarked on how I had returned from my vacation looking fabulous. I looked so good but didn't look operated upon. No one suspected that I'd had surgery. Dr. Burden delivered exactly what I wanted!"
C.K., Atlanta 
"Thank you, Dr. Burden, for excellent communication skills. I was so impressed with the amount of time you spent with me during the consultation. All of my questions were answered without making me feel rushed through the office. I see now why Destin Plastic Surgery has an excellent reputation."
B.P., New Orleans
"Dr. Burden, Bill, Joan and all the staff at the desk and in the operating room: I don't just smile, I say, "Destin Plastic Surgery is the place to go!" You are the best. Thank you!"
M.S., Mary Esther, Fla.
"Thanks so much to you all for your part in relieving me of three liters of fat! You all did a fantastic job, and I wouldn't hesitate to recommend Destin Plastic Surgery for liposuction to others. Everyone was so friendly — so much so I actually enjoyed my day out having surgery! I'll definitely keep in touch. Thanks for everything."
R.J., London
The above are testimonials provided by Destin Plastic Surgery