Where Are They Now? Ally Woodard
This teen author and ambassador is fueled by activism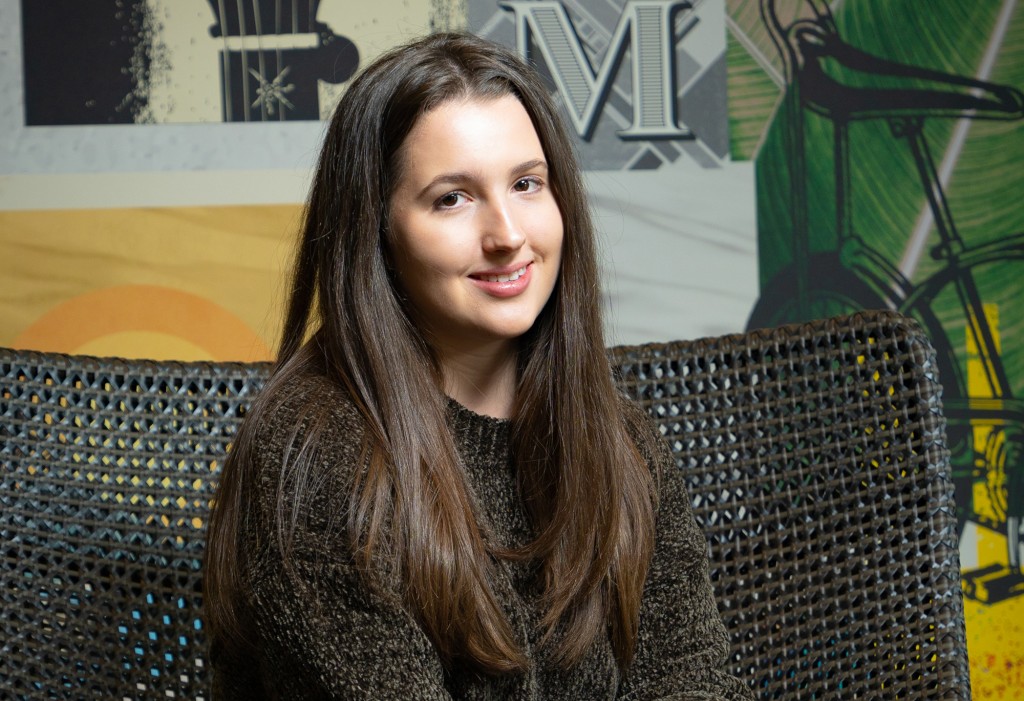 A glass artist-turned entrepreneur, a senior entrepreneur-turned rock guitarist, a charming but controversial developer, a middle school inventor, a 10-year-old globetrotting philanthropist, and a STEM education advocate tapped by the president of the United States.
For two decades, Emerald Coast Magazine has filled its pages with interesting stories about compelling people making a difference in words and deeds — or sometimes causing a stir.
We hope these stories inform and even entertain; if we are lucky, they inspire.
As part of our anniversary celebration, we reflect on the many people who have graciously shared their stories with us.
After all these years, we still often wonder … what happened to him? What became of her?
When featured in Emerald Coast Magazine in 2011, Ally Woodard, a then 10-year-old activist from Miramar Beach, was fresh from Haiti.
She traveled there as an ambassador for the Art Miles Mural Project, a mission promoting a culture of peace, social equality and art advocacy, and delivered hundreds of hand-painted shoes to children in need.
Woodard, now 19, remains in her Art Miles ambassadorial role and expects to represent its United States unit at the 2020 Summer Olympics in Tokyo, Japan, for an intercultural project showcase.
An adolescence of activism has allowed Woodard to touch the hearts of the disadvantaged in parts of Asia, Europe, Australia and Egypt, but it's Casa Hogar Elim, a small orphanage in Nuevo Laredo, Mexico, that finds a permanent place in hers.
"I first visited the orphanage when I was 11 and have continued to go back and even spend a few birthdays there," says Woodard.
"These are some of the happiest, most incredible and inspiring kids in the world. They feel like my family."
As a teen attending Niceville High School, Woodard yearned to share their story and put pen to paper. In 2017 — Woodard's senior year — she published "Mama Lupita's Happy Orphanage," an illustrated children's book from which Casa Hogar Elim received all profits.
Around this time, Woodard found a creative outlet via "We are All Connected" at AllyWoodard.com, a series of stories and self-conducted interviews with people who "have the knowledge and ideas to help us better understand each other and create a safer, more inclusive world."
Naturally, Woodard finds herself an English major at the U.S. Military Academy at West Point, where she received two congressional nominations from Congressman Matt Gaetz and former U.S. Sen. Bill Nelson to attend and run cross country and track.
At this writing, Woodard is at home on medical leave recovering from muscular issues and injuries but is optimistic to return in January 2020.
She is finding time to work on her ideas and shape her future which, not unlike most, differ from that of when we are children.
At 10, Woodard was quoted saying she wished to become "an actress … or Secretary of State."
"Acting isn't something I've continued with, but it laid such a great foundation for my public speaking skills and equipped me with the tools I needed to speak at the United Nations and other charity events," Woodard says.
She is uncertain of a specific career path but hopes to further develop her writing and find something that employs her creativity and inspires others to discover theirs.
"Growing up, I've always put a lot of pressure on myself," says Woodard.
"But I always told myself that if I could go to sleep at night knowing I made at least one person's life a bit better, then I've won the day. As long as I can do that, I think I'll be happy."