When Technology, Art and Architecture Meet
Off the Wall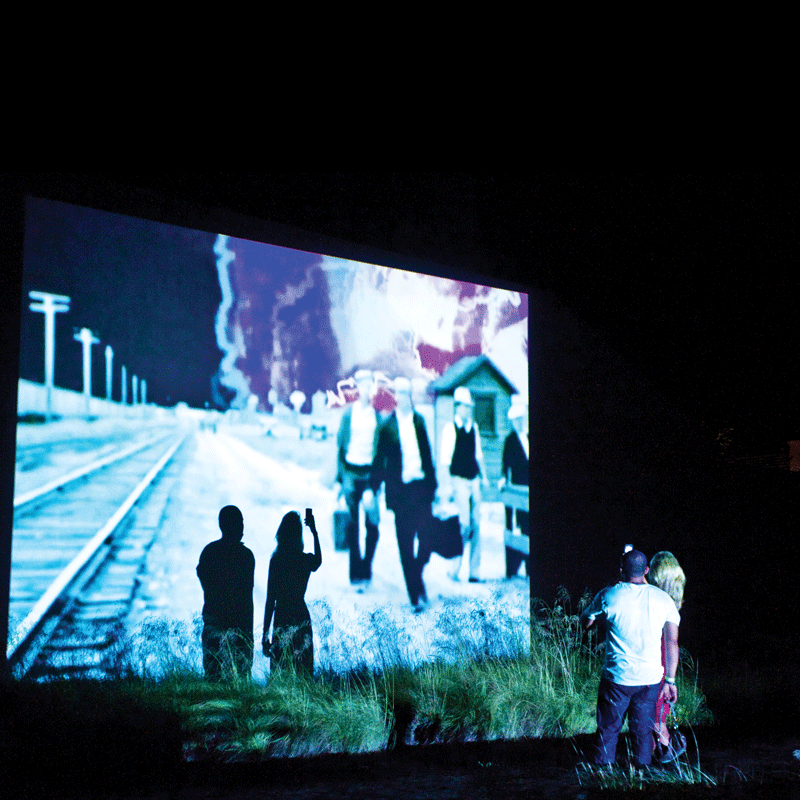 Touted as the first projection art festival in the world, after six years Digital Graffiti 2014 is still a thrill, technically speaking.
June 5–7 dozens of digital artists will venture to 30A from around the globe to illuminate the iconic white-walled buildings of Alys Beach with an array of colorful projections during what has become the summer's mesmerizing must-do outdoor event. Artists combine design, animation and projection technologies to bring animated images to life against a backdrop of the town's stunning, austere architecture. During the three-day visual feast a panel of judges will select six winners and award those artists a total of $10,000 in cash prizes.
New this year is an exclusive behind-the-scenes preview tour narrated by curator Brett Phares on Thursday at 8 p.m.; Friday features a "gallery stroll" at 8:30 p.m. with the opportunity to meet and speak with many of the art finalists; Saturday kicks off with a festive welcome event hosted by EC Magazine at 6:30 p.m. followed by the art show at 8:30 p.m. The festival ends with a high-energy arty poolside party at Caliza Pool.
Tickets for Friday night are $50 per person for adults and $20 for children (12 and under). Saturday tickets are $75 (for adults and children); patron tickets are $100 and include an official Digital Graffiti T-shirt and a refillable Tervis tumbler. Weekend passes are available for $200 per person. 
Proceeds benefit The Alys Foundation, which supports local charities and causes. Tickets are available online at digitalgraffitti.com or you can purchase them in person at the Alys Beach bike shop, Alys Shoppe and Fonville Press.
For information call (866) 481-8390.