What's in Store
A roundup of retail happenings throughout the Emerald Coast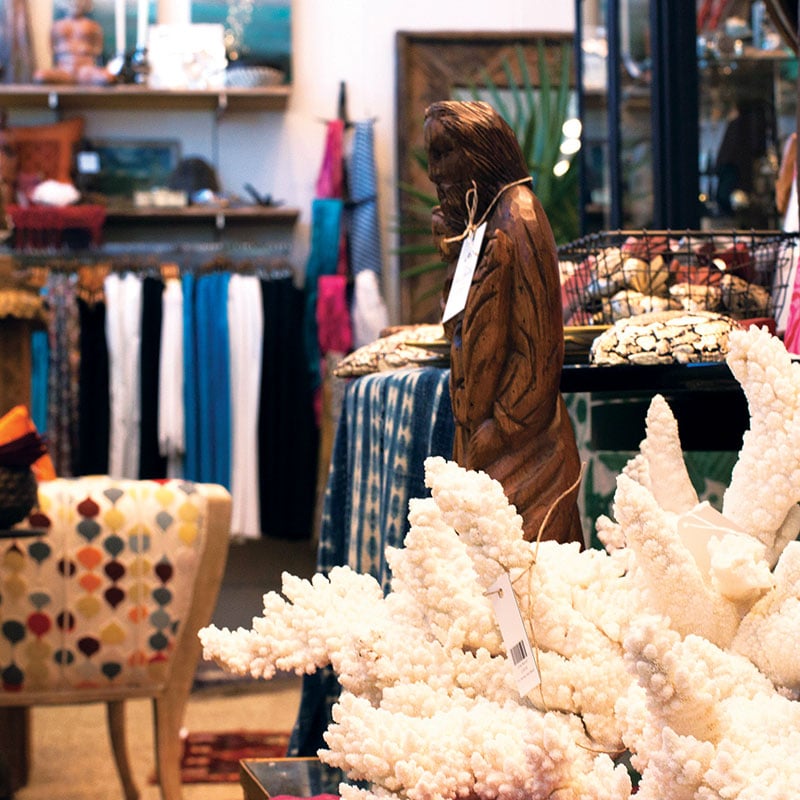 If you're looking for a heartfelt gift, one-of-a-kind home décor piece or closet item that will stand out, Ann Hartley Alys Beach will not leave you disappointed. Hartley has collected exotic statement pieces from all over the world that will delight your wardrobe and your home. Travel the world, not far from home.
Sprinkle of Sweetness
Sweeten any day with a gourmet cupcake. The Smallcakes franchise continues to serve up sugary sweetness with the opening of a new location in Seacrest. Their signature item, the "Smallcakes Smash" is for those with a serious sweet tooth: A gourmet cupcake is smashed between two scoops of ice cream.
Ride in Style
The coast is known for its beautiful paths perfect for pedaling. You can now do so in the highest of fashion, with the opening of Pedego 30A, the Emerald Coast's first all-electric bicycle shop. Cruise along at up to 20 mph on this green alternative bicycle. Rent a bike for the day or invest in your own!
Happy Birthday
Today's Boutique in Destin celebrated 35 years of business in October. To properly celebrate, they let customers participate in a Wheel of Fashion — with giveaway items — and offered discounts of up to 35% on all merchandise.
Openings
Palafox Place in Pensacola welcomes five new retail tenants: Gray Boutique, Wilfrid's, Bee & The Bear, Frios Gourmet Popsicles and Badlands. Gray Boutique specializes in women's apparel and will provide welcome additions to Pensacola closets. Wilfrid's is a barber-and-fine-goods shop. Bee & The Bear, a cozy bar/restaurant with al fresco seating, features an ambient courtyard. Frios tantalizes taste buds with unique popsicle flavors developed by organic farmers using simple and local ingredients. Badlands bar replaces what was formerly known as Glory Dayze.
Play Dress Up
Rev up your wardrobe at Market Shops' newest addition, The Dressing Room Boutique. This is the place where the most fashion-forward of your friends is likely to shop.
Sip, Shop, Sea   
Outpost, recently opened at 30Avenue, offers all of your favorite things to do on the weekend. Sip on a Lineage coffee, snack on a macaroon or enjoy a glass of wine from the in-store wine+coffee bar, all while shopping
through home goods, lighting, clothing, accessories, textiles and apothecary items. Outpost is beach-centric, with a mix of globally sourced and handmade products.