What's In Store?
A roundup of retail happenings throughout the Emerald Coast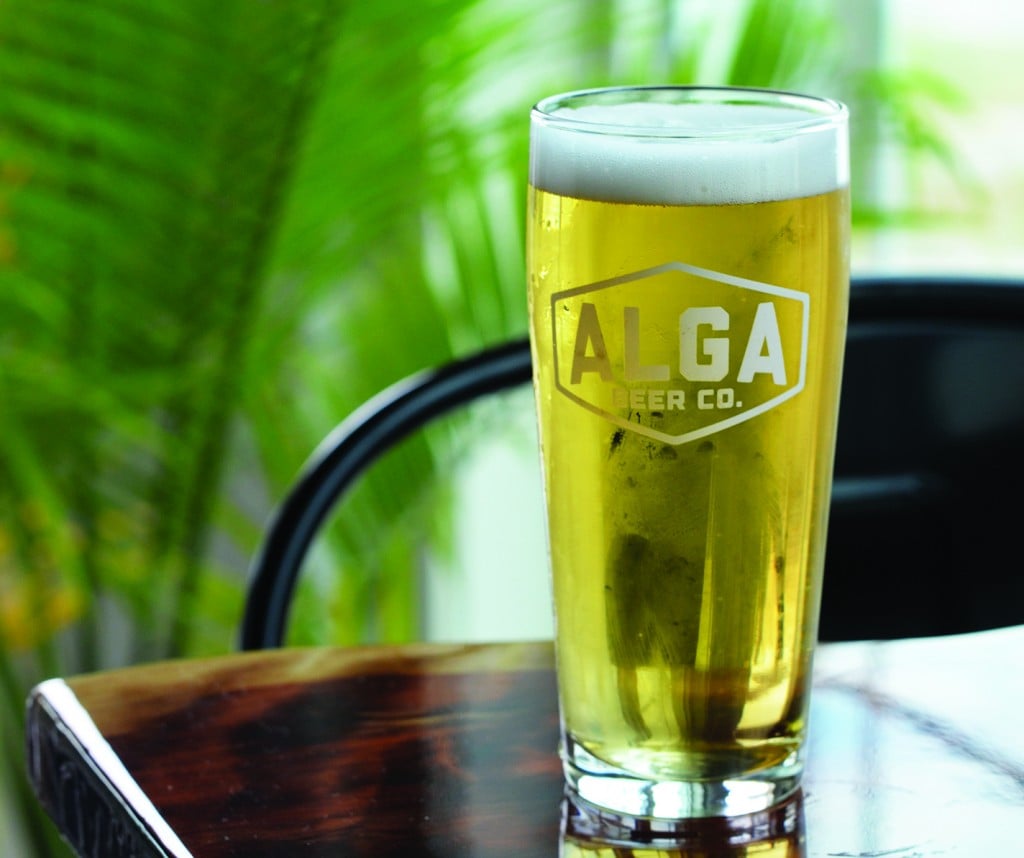 East Hill's new neighborhood brewery, ALGA BEER CO., is now open for business in Pensacola. Ring in the New Year with Palahops pale ale, Camaro Hair hoppy lager and Highway Juice golden sour beers.
Gifts and Garb
Know a fella in need of a winter wardrobe upgrade? TIDWELL & SON is now open in Rosemary Beach, offering Southern Tide, Vineyard Vines, Peter Millar and other leading brands for boys and men.
Sure, it may be a little chilly, but it never hurts to plan ahead for beach season. Treat your feet to some of the more than 80 brands of sandals and leisure footwear at FLIP FLOP SHOPS, one of the newest tenants at Pier Park in Panama City Beach.
If you're looking to enliven your home for the holidays, HOWSE is here to help. Shop designer furnishings, décor
and more at their new Miramar Beach location or at TheHowse.com virtual store.
A fresh home and garden store has sprouted in Pensacola. Satisfy your last-minute holiday shopping at GREEN WITH ENVY, offering premium blooms, succulents, air plants and verdant arrangements for you and your loved ones.
New Year, New Look
Your destination for wellness, beauty and relaxation, THE SPA AT RENEW is now open in Fort Walton Beach. Pamper and polish your look for 2022 with massage therapy, CoolScultping, nail and skin care services and infrared sauna sessions.
CALVIA'S ROYALE NAILS & ESTHETICS is a minority-owned business that recently opened its first brick-and-mortar store in Pensacola. Swing by West La Rua Street for manicures, pedicures, facials and waxes from a team of talented estheticians.
BEAUTY FACTORY BY V&D has a new location on Panama City Beach's Front Beach Road. Spruce up with long-lasting manicures, striking brow laminations and Russian-style lash extensions.
Fido's Finds
Owners Ramon and Nicole Rodriguez are dedicated to making Spot look his best and brightest at SOPAW DOG GROOMING. The Miramar Beach salon treats your pooch to odor-eliminating baths, quality trims, teeth and nail treatments and plenty of take-home treasures.
Don't leave your pups out of the holiday festivities. Stuff their stockings with adorable outfits, beaded collars, pet CBD, and quirky squeak toys and chews from BROOKLYN'S DOG BOUTIQUE, open now in Panama City Beach.