WaterSound Wonder
Custom Design Detail Sold This Move-In Ready Home in 122 Days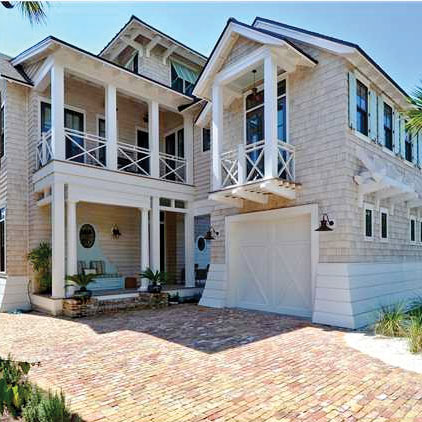 The finishing touches and luxurious details can often be the difference between mere interest and a purchase. Such was the case with this palatial WaterSound beach home, built just last year and listed in September 2012 for $2,699,000.
This custom built home was fully furnished and move-in ready, with lots of little designer touches to accompany its high-profile design team. The house was designed by architect Tom Christ, built by renowned Velvet Sun Home Builder and finished by Suddes Designs. Set in the beautiful WaterSound scenery, this home exemplifies "lap of luxury." The considerable attention to detail and craftsmanship come through in features like designer-sourced and custom-made light fixtures, custom upholstered furnishings, designer-only rugs, custom-made sofas, chairs, linens, draperies, bookcases, reclaimed wood beams and sliding barn doors.
In addition to its high quality design and execution, the home also offers plenty of room for extended family retreats, with six bedrooms (all featuring en suite baths with imported marbles and tiles and one-of-a-kind vanities), including an accessible guest wing with living area, convenient mini kitchen and "swinging" bunks for the kids. Of the home's six bedrooms, two are large master suites, one with private sitting/bunk room complete with its own morning kitchenette and bathroom. The main floor's gathering areas surround a state-of-the-art kitchen, equipped with every conceivable accoutrement. The spacious living room's reclaimed brick fireplace, coupled with the brick accents in the intimate bar room, are just another touch that made the house as a whole irresistible.
The home's uppermost floor is the pinnacle of beach life, with breathtaking views of the Gulf from a large tower balcony with its own built-in bar area. The main level also features a screened porch with a private, relaxing atmosphere. The private plunge pool and outdoor patio with summer kitchen provide more opportunities for outdoor fun. The surrounding area features pedestrian bridges and boardwalks leading to the white sand beaches within minutes, making it no wonder that this house sold in just 122 days for $2,325,000.