The Walton County Chamber of Commerce Seeks Sponsors for Annual Event
The Next Big Thing held Sept. 6-7 at Hilton Sandestin Beach Golf Resort and Spa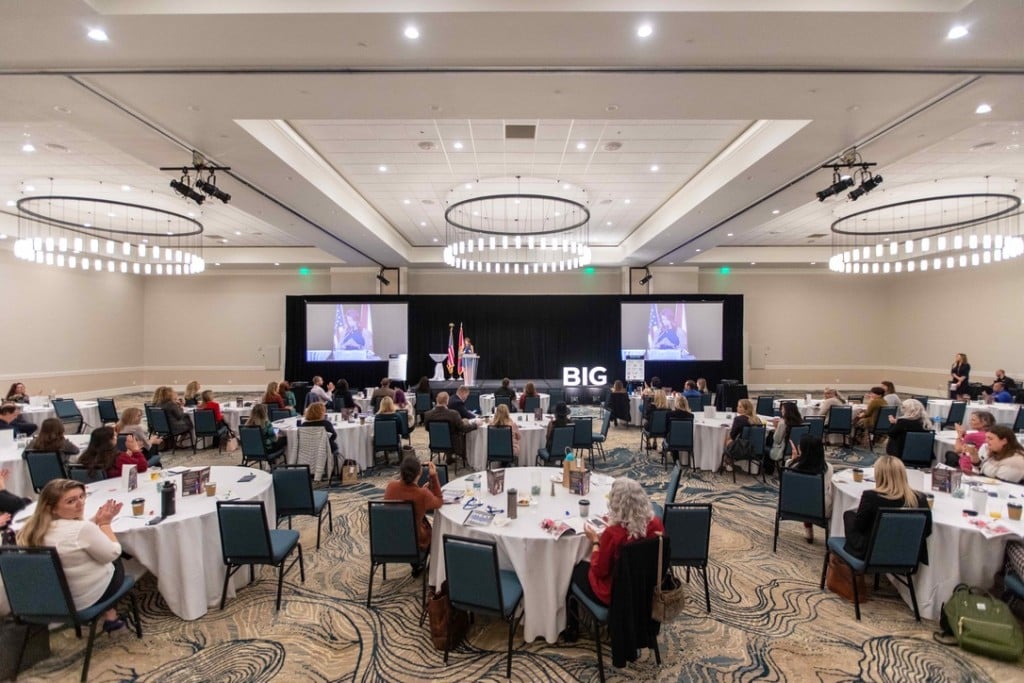 The Walton Area Chamber of Commerce is seeking local businesses and individuals interested in sponsoring their annual symposium, The Next BIG Thing.
The event will be held Tuesday-Wednesday, September 6-7, 2022, at Hilton Sandestin Beach Golf Resort and Spa.
This event is presented by Ascension Sacred Heart Hospital on the Emerald Coast. The annual symposium has three distinctive tracks, including leadership development, business and entrepreneurship, and women in business. The event is aimed to inspire growth in all areas of professional development.
The Walton Area Chamber of Commerce would like to thank the local businesses who are already signed up to sponsor this year's event. This includes 850 Magazine, All In Credit Union, Clark Partington, Cox Communications, Emerald Coast Title Services, Emmanuel Sheppard & Condon, Epic Photo Co., Grand Boulevard, Hand Arendall Harrison Sale, Hilton Sandestin Beach Golf Resort and Spa, Horsley Construction Group, Silver Sands Premium Outlets, and Step One Automotive Group.
A variety of sponsorship opportunities are still available for those looking to get involved and can be found online at https://bit.ly/NBTSponsorship. Pricing ranges from $5,000 to $250. There are also various advertising opportunities available in the event program. 
Registration and check-in begin at 8:30 a.m. with a continental breakfast in the vendor ballroom. Following registration, "The Next BIG Thing" will begin promptly at 9 a.m. with welcoming remarks from Walton Area Chamber of Commerce CEO, Megan Harrison. Afterward, lunch will be provided by Hilton Sandestin starting at 11:30 a.m. The day will conclude with a cocktail reception featuring light bites, cocktails, and raffle prizes. The second day of the symposium will kick off with a morning workshop at 8:30 a.m.. Culminating the event is the Chamber's September Power of Business Luncheon.
The Walton Area Chamber is also looking for local businesses to participate in the vendor ballroom throughout the first day of the symposium. Showcasing area businesses, the vendor ballroom will also providing networking opportunities to professionals in attendance. Vendors are able to sell products, goods, and services in the vendor ballroom. The cost to have a booth during the event is $250 for chamber members and $350 for non-members. 
For Walton Chamber members, tickets are on sale for $125 for a one-day pass and $175 for a two-day pass. The cost to attend for non-members is $150 for one-day and $200 for two-days. Interested individuals can register for the event by visiting https://bit.ly/NextBIGThingRegister. Military and Group discounts are available. For sponsorships or to reserve booth space, contact Gabrielle Kilgore at (850) 892-3191 or Gabrielle@WaltonAreaChamber.com.