Visit Tallahassee for Outdoor Fun This Fall
From hiking and biking to canoeing and fishing, the capital city has much to offer.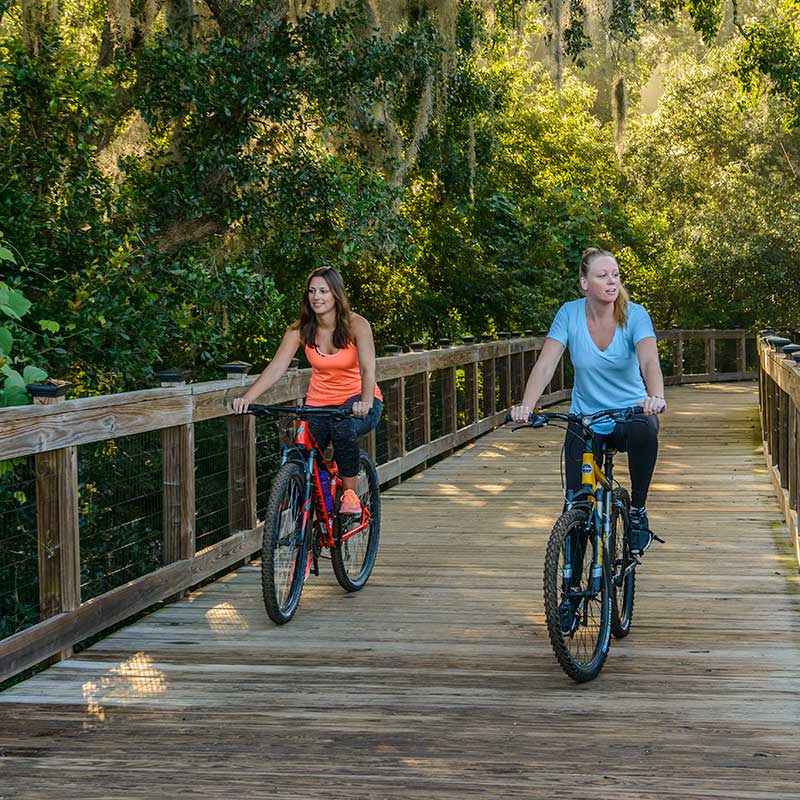 Fall is right around the corner and it's the perfect time to plan your next vacation. Just a few hours from the Emerald Coast, Tallahassee, Fla. is an ideal getaway during the crisp fall months.
With year-round mild temperatures, 632,890 acres of protected forest, more than 600 miles of trails, seven rivers, 20 lakes and miles of uncluttered coastlines those yearning for a variety of outdoor activities will 'fall' in love with Tallahassee, Fla. and with topography unlike any other area in the state, Florida's Capital City is a haven for those seeking running, hiking, paddling, cycling, birding, wildlife viewing and equestrian adventures.
This fall, we're recommending you make the short drive to take advantage of:
Hiking and Biking
Hiking or biking on the area's challenging terrain and extensive trails, which offer the ultimate experience for trailblazers and bike enthusiasts throughout the region — also known as "Trailahassee."
Trailahassee.com connects outdoor enthusiasts with more than 600 scenic miles of running, biking, paddling and equestrian trails in county, city and state parks, state and national forests, greenways, national wildlife refuge and wildlife management areas.
Riverboat Tours
Visit the world's largest and deepest freshwater spring. Enjoy nature's beauty on a riverboat tour and get an up-close glimpse of wildlife including alligators, turtles, manatees, deer and an abundance of bird species.
Zipline Experiences
Explore life in the trees with zipline experiences soaring over cypress swamp at one of North Florida's most visited attractions, Tallahassee Museum — a 52-acre natural history museum with native habitats and indigenous wildlife such as the Florida panther, black bear, red wolf, river otter, alligators and bald eagles.
Kayaking, Canoeing and Fishing
Make a splash and head out on the abundance of lakes or rivers to go kayaking, canoeing or fishing.
The local waters and nearby coast provide fishermen plenty of options in the Tallahassee area.
Charter a fishing boat, dive for scallops or spend a day pursuing bass against a scenic backdrop.
Take in the Scenery
Stroll through one of the area's most photographed sites, Alfred B. Maclay Gardens State Park. The floral architecture and manicured grounds offer the ideal setting for making memories that will last a lifetime.
The grounds offer more than 200 floral varieties, a secret garden, reflection pool, nature trails and fishing/boating on Lake Hall.
Whether by land or water, breath-taking landscapes, amazing wildlife and the great outdoors await you.
To learn more about our fall outdoor activities in Tallahassee, check out VisitTallahassee.com.