UNwineD Festival an Upscale Spring Success for Visit Panama City Beach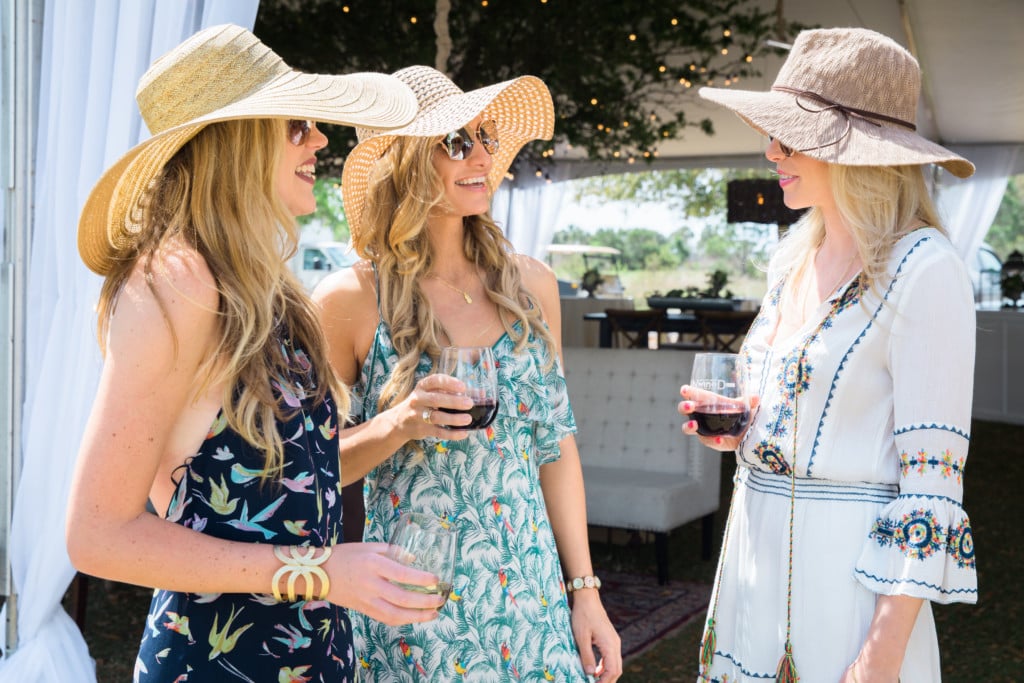 SPONSORED BY VISIT PANAMA CITY BEACH
The move to spring turned out to be a good one for Visit Panama City Beach's UNwineD festival. While the festival – which highlights a selection of fine wines, cocktails and craft beers – has been gaining momentum in the past few years, 2017 was the first year the event was moved to the spring season. So it was that this March UNwineD joined other new events like the Emerald Coast Boat and Lifestyle Show as part of Visit Panama City Beach's move to replace college spring break with a more upscale adult and family demographic.
A key part of the event's success was due to a partnership formed between Garden & Gun magazine and Visit Panama City Beach. Garden & Gun kicked off the weekend by hosting an upscale Southern garden party experience amid elegantly designed outdoor spaces, with their signature style and decorative touches transforming Aaron Bessant Park to welcome a select group of VIPs. The event featured celebrity chef Patrick Stubbers and noted mixologist Ryan Casey. Both have been featured in past issues of Garden & Gun magazine. Stubbers is well known for the innovative style with which he prepares seafood, developed during his time as sous chef at The National and further honed as the head chef and co-owner of Seabear Oyster Bar in Athens, GA.
Mixologist Ryan Casey is no stranger to adding a dash of elegant Southern style to eye-catching cocktails, having been chosen by Food & Wine Magazine as one of the 20 best new mixologists in the USA. Casey can be found behind the bar of The Dewberry in Charleston, SC most of the year, so his creations were a real treat for the VIPs who instead enjoyed Friday's festivities along the superior white sand beaches of the Gulf Coast.
Saturday was UNwineD's main event, however, and certainly did not disappoint. Ticket sales were capped at 1,000 for a Grand Afternoon Tasting held in the early afternoon with a wonderful selection of local seafood, fine wines, craft beer and spirits. The event was crowned by truly stunning weather, and proved to be the perfect prelude to the music of the Avett Brothers band, who took the stage of the Aaron Bessant Park Amphitheater in the early evening.
Nearly 5,500 fans danced and sang along as the Grammy-nominated band performed many of the hits from their album that recently hit #1 in three Billboard categories, along with a few surprise cover songs that rounded out the band's nearly 2-hour set.
It's safe to say that this year's UNwineD left attendees excited for an encore performance in 2018, and it seems a safe bet that this event is poised to quickly become one of the region's most sought after tickets. Already ticket sales from the 2017 incarnation of UNwineD registered ticket sales from more than 32 states, Canada, and several European countries.