Try This Adult Take On Popsicles
This summer enjoy a new twist on a classic treat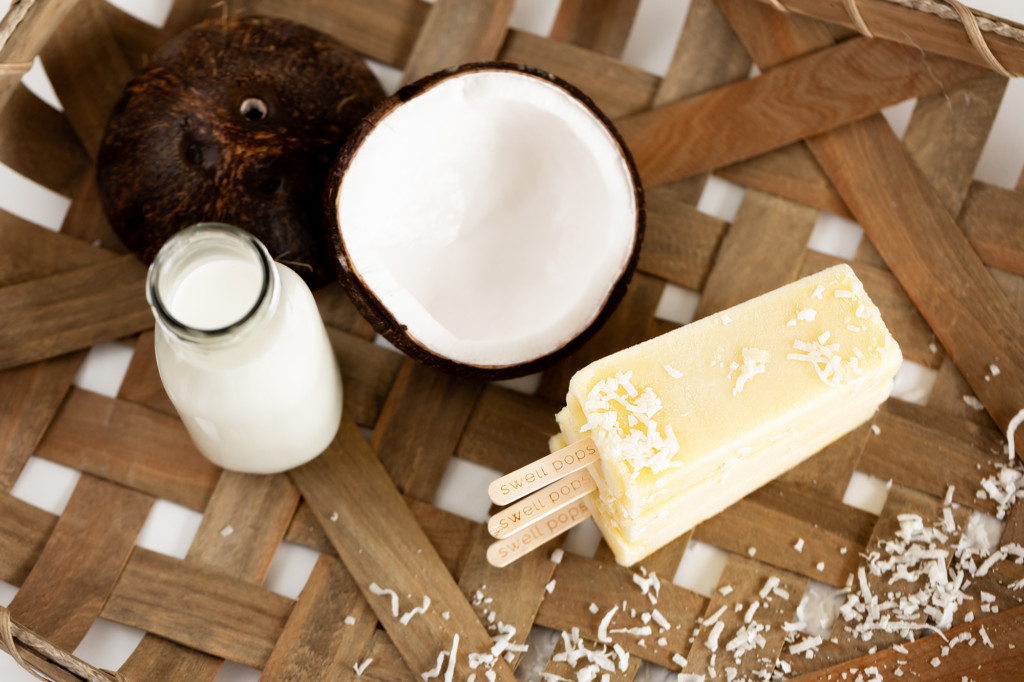 Close your eyes and picture this: a favorite treat from your childhood combined with a favorite adult indulgence.
What do you get? If you're like the vast majority of people, whatever you've envisioned contains alcohol because, well, adulting is hard, y'all!
And who doesn't like to take the edge off every now and again with a lively libation or two?
So, you've got the adult half of the equation down, but what about the kid part?
Think summer. Think cool. Think refreshing. Think happiness on a stick.
That's the very essence of a popsicle, and when you add alcohol — well, need we say more?
"Alcoholic popsicles are fun because they bring out your inner kid, even though they're really such an adult thing," says Heather Kilpatrick, who co-owns and operates Lucy's in the Square in Pensacola with her husband, Ron.
Known throughout the area for their dog-friendly atmosphere and fun menu, Lucy's boasts a large following for their sangria pops.
"Floating a pop in champagne or a cocktail makes the experience even better and captures all the goodness while the pop melts," she explains.
Is there a trick for getting a pop that actually freezes solid instead of simply slushing out, given the low freezing point of alcohol?
It's pretty simply a matter of sticking to a formula of one ounce of alcohol to every five ounces of other liquids in the case of any alcoholic beverage that is more than 8 percent alcohol by volume.
Beer, unlike hard liquors such as vodka and rum, has a low enough alcohol content that it needs no dilution, so freeze away.
One of the great things about these adultified pops, aside from the simple fact that they're a whole new way to enjoy a cocktail, is that the options are endless.
It's really up to you and your imagination to come up with your perfect pop. Love a mojito? Try your recipe as a pop instead and get ready to find your new favorite summer treat.
"Adult pops are great for the Florida heat — just make sure you have some kid-friendly pops, as well, because they really don't understand when they aren't allowed a pop!" Kilpatrick advises with a laugh.
For those times when you want a fun, chilly treat that appeals to your mature side without ticking up your blood alcohol level, try creating popsicles that use ingredients that are a little more on the sophisticated side.
It's important to use the ingredients that provide a lot of flavor, so try making purees and juices from fresh fruits, veggies and herbs.
"We always recommend that fresh ingredients are best," says Emma Killingsworth King, who co-owns and operates Swell Pops in Destin with her brother, Drew. "You can always taste the difference!"
Popular for their fresh, healthy popsicles, Swell Pops' range of offerings proves that there are no rules limiting flavor combinations.
Their Avocado+Lime, Sea Salt Caramel, Mango Jalapeno, Strawberry Mint, Pina Colada and Margarita pops are highly appealing to the adult crowd.
And while they might not contain alcohol, these fresh pops can be boozed up simply by soaking them in your favorite beverage.
Whether you're looking to chill out and relax with a new spin on your favorite drink or just want a slightly more adult, yet every bit as fun, treat that calls to your inner child, try sticking it out with a popsicle and let your stresses melt away.