Tote-Ally Still In Fashion
The evolution and faithfulness of the tried and trusted tote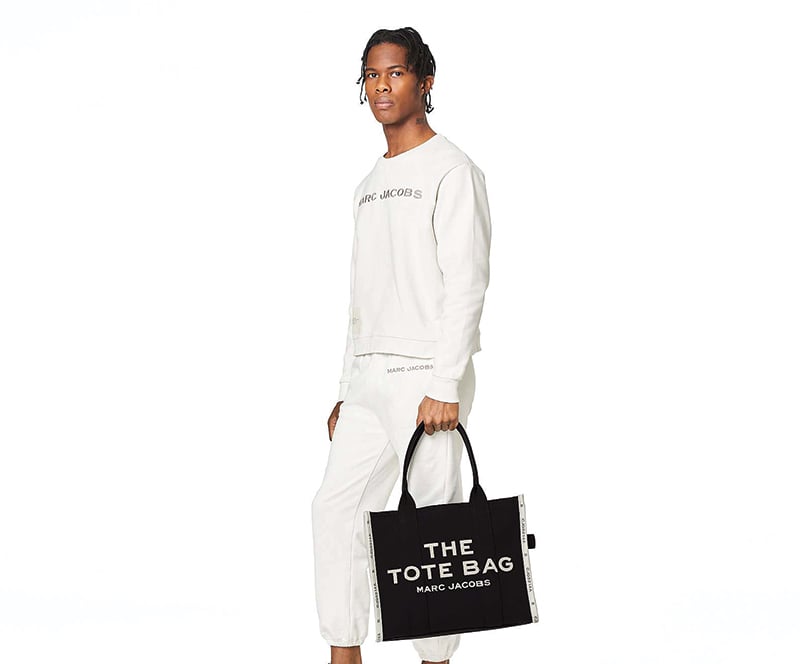 From fresh farmers market finds and grocery store hauls to necessities for a day at the park, when we need a catch-all carrier, the tote bag is the first to come to mind. Where bag styles come and go, the tote carries with it a reputation of consistency for both fashion and function.
The tote bag emerged long before society was concerned with something being "in fashion." We can look back as far as 17th-century paintings to see depictions of men and women from all cultures using textile satchels to transport their belongings. Since tote simply means "to carry," we can look back further to our ancestors to recognize the practicality of a bag worn on the body.
The creation of the tote bag as we know it today is credited to L.L. Bean, a fashion brand that was utilitarian focused. In 1944, the tote bag first debuted as a large boxy canvas bag with primary uses of transporting ice and keeping food cool.
During the '40s and '50s, the tote bag made waves in the lives of housewives who used the bags for grocery transport, picnics, outdoor activities and more. L.L. Bean began releasing more colors and styles, and soon other brands caught on, mimicking the material, durable design and straps that sat nicely on the shoulder.
Today, totes are being sold by high-end designers such as Marc Jacobs' The Tote Bag and the Louis Vuitton Neverfull Tote. While these bags are made of quality cotton and luxury leather rather than standard canvas, they still serve the simple purpose of toting our everyday essentials to and fro.
"We have structured totes that can be used for going out with the girls, fun weekender bags made to go with that jet-setting outfit and the burlap and straw totes that are perfect for a day at the beach," said Debra Fortson, owner of Gigi's Boutique & Eats in Pensacola.
A luxury leather tote makes a statement in the corporate world. A colorful athleisure canvas tote is great for the gym or parents on the go. And a recycled-fabric tote is ideal for the environmentally conscious grocery shopper.
How you wear your tote bag is dependent on your lifestyle. There are totes for farmers market strolling, rushing off to business meetings, hitting the sand or an elevated moment between the work day and cocktail hour.
Sea Bags, a company that began in Portland, Maine, where they handcraft their totes, has a retail location along Grand Boulevard at Sandestin. Inspired by life spent by the water, the bags are extremely durable and printed in a variety of designs and styles to suit the occasion or customer's taste.
"Sea Bags converts old sails into rugged and stylish shoulder bags that work great for travel, whether you're toting souvenirs back home, transporting essentials for a beach day or enjoying dinner and a sunset at the end of the day," said Tara Knupp, vice president of merchandising, design and product development at Sea Bags.
The bags are preferred for casual wear with unique features original to the recycled sail such as stitching and hardware that speak to each bag's authenticity.
Southern Toile owner and designer Jennifer Grehan emphasizes personalization in her hand-designed products. Combining her passion for fine arts and graphic design, Grehan sketches vignettes by hand, then transfers her drawings to her computer to design and layout the tote prints.
Grehan describes toile as a type of printed material with a characteristic floral, figure or landscape design. Her current toile selections include patterns inspired by 30A, Florida, New Orleans, Louisiana, and Mobile, Alabama.
"Southern Toile really is a love letter to special places," said Grehan. "The goal of toile is to capture the spirit of that location through the inclusion of special landmarks, architecture and foliage unique to that place."
The bags can be toted for any occasion, but Grehan finds them to be particularly popular as gifts.
As a society on the go, having a place to throw all your things that's roomy yet always en vogue is essential. No matter where you're headed out the door, keep a few totes on standby.