TOC Experts In Orthopedics Continues To Expand With Accessible And Specialized Care In Bay County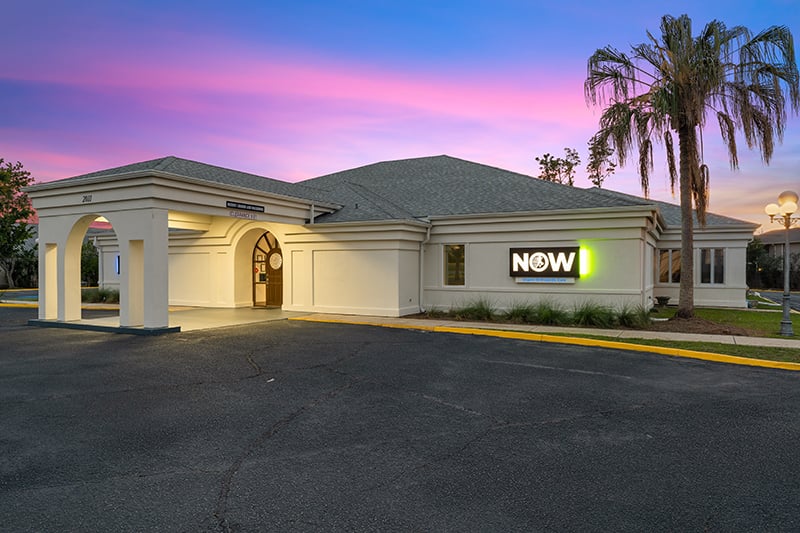 When you're experiencing pain you shouldn't have to wait to receive care. This is a right that Michael Boblitz, chief executive officer of TOC Experts in Orthopedic Care, believes in. This belief is one that remains a driving force behind the Panama City opening of TOC NOW, an urgent care walk-in specializing in orthopedic care.
Whether your child experiences an injury on the sports field or you injure yourself on the job or at home, TOC NOW presents same-day, walk-in appointments from certified orthopedic specialists. From sprains and strains to fractures and dislocations, TOC NOW presents an option that's faster and more affordable than a visit to the emergency room.
"We received a lot of concerns with delays in orthopedic care in the Bay County area prior to our opening and our TOC Now orthopedic urgent care has received amazing support from the local community," said Boblitz.
While immediate access is important, TOC recognizes that "orthopedics is not orthopedics," they are a sports medicine practice, a pain management practice, a foot and ankle practice, a pediatric orthopedic practice and now happy to introduce their most recent expansion, TOC Joint Replacement.
"We believe specialization matters," said Boblitz. "TOC has the full range of orthopedic services to ensure the outcomes are industry-leading."
Jared J. Patterson, M.D., is the latest doctor to join the team, as of July 24, 2023. Patterson is a highly skilled orthopedic surgeon specializing in total hip and knee replacement.
"We are excited to have Dr. Patterson in our Panama City office to provide his proven expertise, which he has provided to the Memphis community for over 15 years," said Boblitz. "He will be a great asset to our team and the community."

The addition of Dr. Patterson is the most recent extension of TOC's Panama City office, which features Eric A. Branch, M.D., specializing in orthopedic sports medicine; Ryan Price, D.O., of pediatric orthopedics; Andrew Dec, D.O., specializing in pain management; and two foot and ankle surgery specialists, Andrew Borom, M.D., and Brandon Conway, P.A.-C.
Since its opening in October of 2022, the Panama City office has proven to be a vital asset to a community that was having to drive hours to receive a comparable level of care. Boblitz knows this all too well, as he's seen many patients travel to the Tallahassee offices.
Not only has TOC Panama City provided ease of access, they also accept all insurances and offer online scheduling. Additionally, they dedicate more than 2,000 hours a year to community outreach, providing sports medicine care on the sidelines of Northwest Florida high schools and universities.
"TOC was founded on the principle of ensuring our community high school athletes receive the very best orthopedic and sports medicine care," said Boblitz. "Our continued expansion in Bay County benefits the Bay County school system as well as schools in surrounding communities."
TOC is not stopping, with plans to recruit additional orthopedic specialists and services in the very near future that include hand surgery, spine surgery, alongside low-cost MRI and physical therapy services.
Boblitz noted that at TOC, the vision is to provide high quality, affordable medicine and avoid what he calls the "pinball effect," where you are bounced around from office to office. Housing your care within the same office and network eliminates confusion, and reduces cost.
By late 2024, TOC will open a Panama City Beach location in conjunction with Tallahassee Memorial Healthcare. The building will house TOC alongside primary care, urgent care, cardiovascular and surgical services. TOC has invested millions of dollars and has added several jobs in Panama City.
"The Bay County area population and economy continue to grow and we intend to keep growing with it," said Boblitz. "The patient satisfaction scores in this area continue to be very high because we offer great providers and a team that supports those providers. Patients can expect quality, convenience and excellence, every visit."