Tiny, Tasty, Nutritious
Enhance your next meal with vigorous young veggies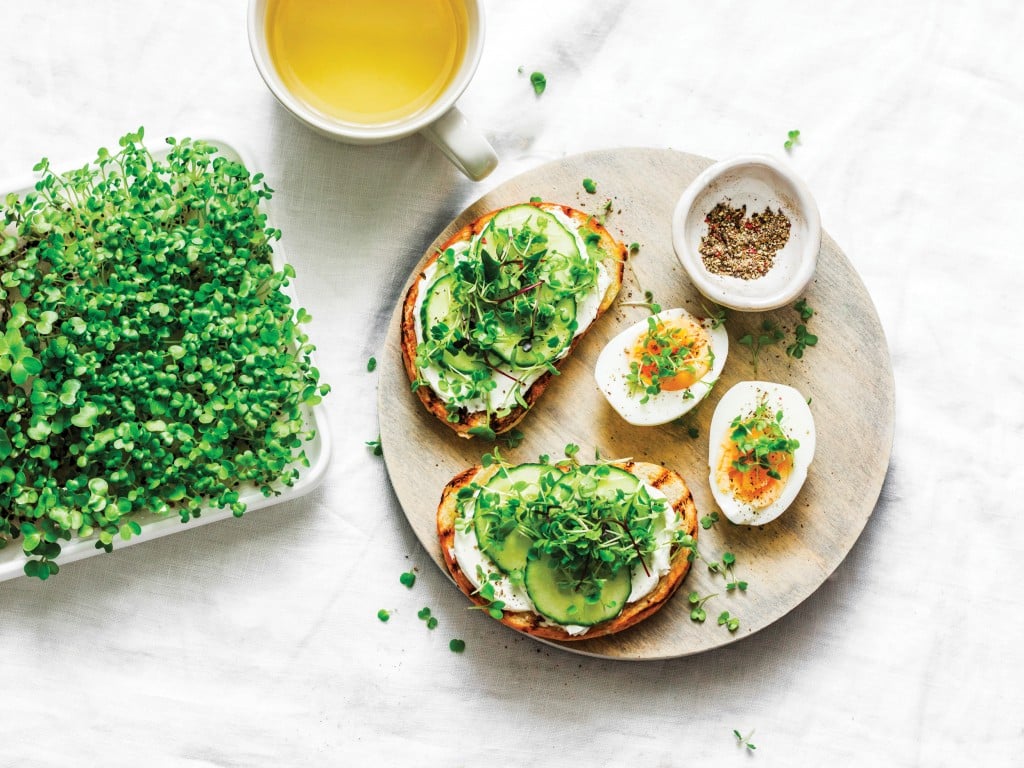 Any dish is enhanced by fresh ingredients, including microgreens and herbs that can be grown indoors year-round.
When fresh, ingredients are at their peak in terms of both flavor and nutritional value.
I became familiar with microgreen quilts when I received some as a Christmas gift. Microgreens, not to be confused with sprouts, are young vegetables. By simply employing a container, seeds, water and light admitted by a window or emitted from a light fixture, you can have microgreens ready to add to dishes in seven days.
Microgreens enhance salads, tacos, sandwiches and more. Some of my favorite young vegetables include bella basil blend, radish microgreens, cilantro microgreens, hearty broccoli microgreens, energizing kale and hot wasabi mustard.
"Microgreens are anywhere from four to 40 times more nutrient-dense than their adult versions," writes registered dietician and exercise physiologist Sarah Grace Meckelberg.
"Next time you eat these baby vegetables, know you're packing in the vitamins C and E, as well as antioxidants like beta carotene. Not to mention, they are 100 percent bioavailable, which means your body is able to fully absorb the nutrients of microgreens."
I have shared information about microgreens with family members and friends with children. Cultivating them is a great family activity that offers lessons about nutrition and sustainability. And, microgreens grow just fast enough to keep children interested and engaged in the process.
Experiment with this fascinating activity yourself, and you may find that it stimulates both conversation and your taste buds. 
---
Get Fresh
The following businesses will supply what you need
Clay Garden
Santa Rosa Beach
Clay30a.com
Herbs and seeds for herbs and microgreens
Emerald Coast Nursery
Niceville
EmeraldCoastNursery.com
Herbs only
Pensacola Seed and Garden
Pensacola
PenSeed.com
Herbs and seeds for herbs and microgreens
Hamama
Online vendor
Hamama.com
Starter kits and seed sheets for microgreens
The Salt Shed & Company
Panama City Beach
TheSaltShed.net
Herbs and seeds