Time to Call Whitefish, Montana Home
Enjoy a Cozy Getaway Home, Right on the Slopes — With Plenty of Room for Friends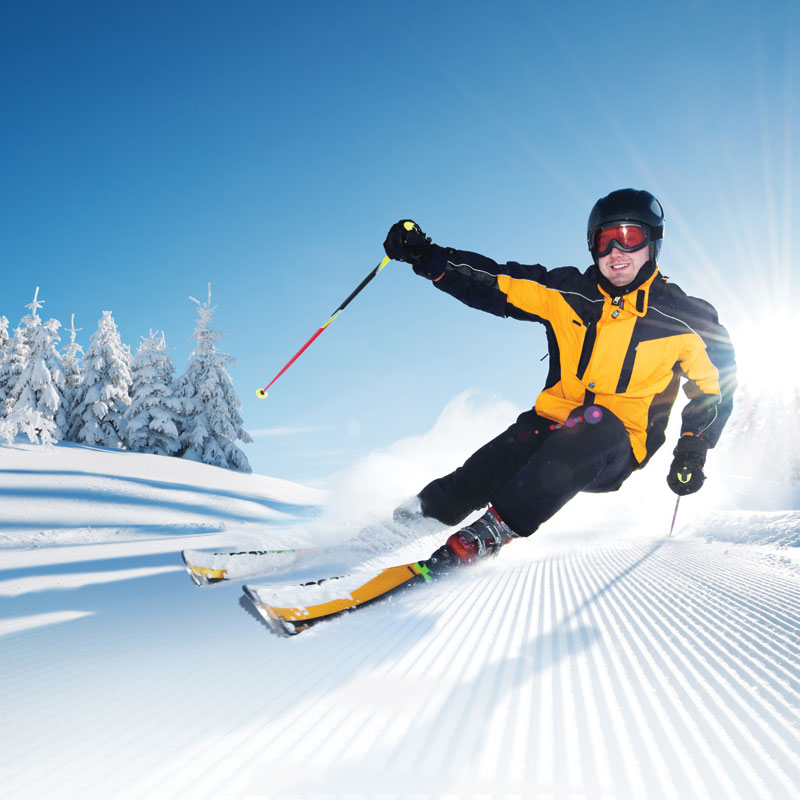 Looking for a real change of pace from life in Florida's Panhandle? Consider investing in a nest up north. Fun, unique family memories are just a plane ride away in this fully furnished ski-in ski-out home in Whitefish, Mont. This rustic gem is just steps away from the Home Again Ski Trail & Chair 6, and for $625,000 is a spacious, affordable buy that can sleep 10 easily in 4 bedrooms with 5.5 bathrooms and an additional downstairs den with bunk beds.
Overlooking Whitefish Lake and Glacier National Park, this home's spectacular views and proximity to the inviting Montana slopes are sure to impress and relax you and your guests with each return trip. The large kitchen is perfect for entertaining, and the gas fireplace is sure to keep everyone cozy and toasty after a long day on the slopes (as will the heated slate tiles). The cherry on top? A hot tub overlooking the house's extraordinary mountain view.
Outside, there is a lot more to do than just skiing: There is dogsledding, snowshoeing, hot-air ballooning and riding snowmobiles. In summer, enjoy hiking, mountain biking, fly fishing, white-water rafting, trout fishing, picking huckleberries, horse-back riding, championship golf, the Mountain Zip Line and a "Walk in the Tree Tops." Throughout the year, experience amazing blue skies, pristine lakes and rivers, clear, crisp air and wildlife, while shopping and award-winning restaurants are within walking distance.
If you are interested in owning a rental property, in addition to a second home for skiing, this could be just the ticket. The house is currently rented out for 70 percent of the available nights during the ski season, and for 40 percent during the summer. When closing on the property, buyers can elect to continue or end the rental agreement.
The home is one side of a duplex, with wonderful, respectful neighbors on the other side who will make you feel welcome as you take some time off the work grind. This can become your family's new ski resort dream home, sure to reduce stress every time.