The Pride of a Master Craftsman
Celebrating 45 Years at E. F. San Juan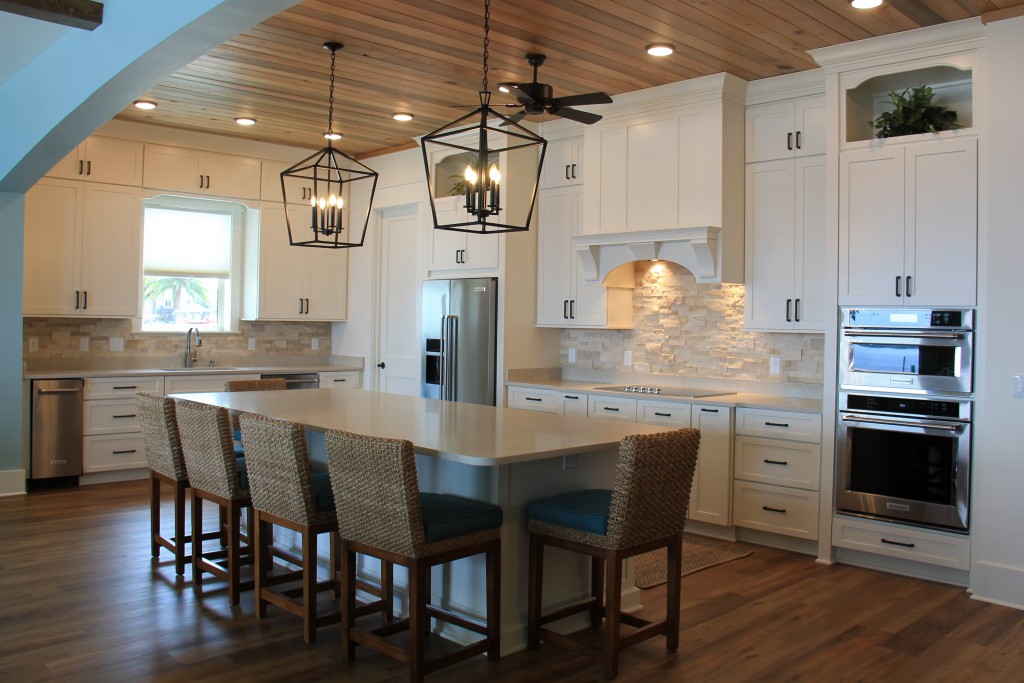 When Eddie San Juan opened a cabinetry shop in Miami in the 1950s, he likely never imagined he'd lay the foundation for a legacy family business. His reputation for fine millwork became renowned, and his clients included affluent homeowners and businesses in the area and even the Waldorf Astoria hotel in New York City. Custom cabinetry was his forte, and now his son, grandson and great-grandson carry on the tradition at E. F. San Juan. The custom moulding, millwork and cabinetry firm celebrates its 45th anniversary this year in Youngstown, Florida.
E. F. San Juan's custom cabinetry division grew in 2019 and 2020 as the company rebuilt and expanded in the wake of Hurricane Michael, which had decimated the production facility and offices in October of 2018. From traditional full-kitchen cabinets to islands, bathroom vanities, built-in shelves and storage and more, the team of master craftsmen at E. F. San Juan aids contractors, architects and homeowners in their quest for the perfect custom cabinetry. The team works closely with each client to ensure a perfect fit and style for each space and the highest quality wood products.
"We could have been defeated after Hurricane Michael," says the firm's president, Edward San Juan. "We had to make assessments in that week following the storm to decide what was best for the company and our employees. None of us was ready to quit. We took the rebuilding period as an opportunity to improve and expand our business, and that included focusing on our custom cabinetry division."
Since growing the division, the E. F. San Juan has created custom wood cabinets for homes in the Northwest Florida region from Destin to Panama City Beach and beyond. The company's reach has also spread as far south as Naples. "We're excited to continue my grandfather's legacy, growing and bringing these products that we create with so much heart, soul and precision to areas beyond ours," says Edward. "The 30A, Destin, PCB and Tallahassee communities are still thriving markets for us, and we're proud to be embedded here with such talented builders and architects."
Visit EFSanJuan.com to learn more and to see their work.