The Perfect Cowgirl Attire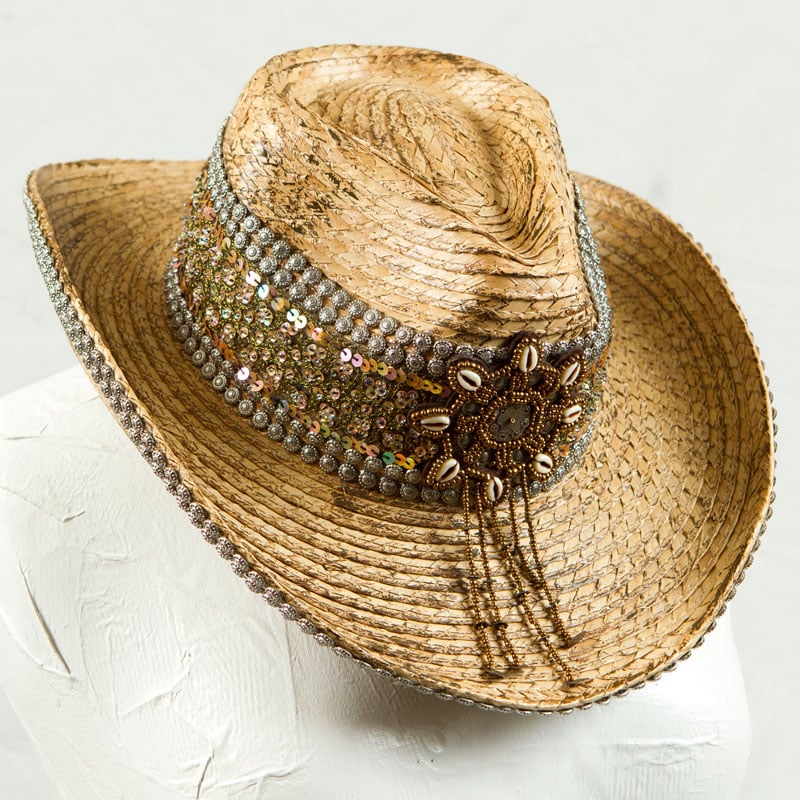 Put a kick in your step this spring and support a great cause at the best bash on the beach — the Emerald Coast Cattle Barons' Ball. This year's seventh annual shindig is set for Saturday, March 15, at the Linkside Center in Sandestin, and we have rounded up everything you need to look good from head to toe as you lasso a good time while giving cancer the (cute cowgirl) boot. Giddy-up!
Ride off into the sunset in style in this Cropped Vegan Suede Fringe Jacket by September Sun, $55 at Retail Therapy.
Up your two-step fun factor in this spirited boho-chic Camel Suede Fringe Skirt by September Sun $45. Purchase at Retail Therapy and find more fun-loving designs on Facebook at "shop September Sun." 
Your look will be on fire with this Rondell turquoise bead and flame painted metal necklace by Jill White Jewelry, $135. Wear it alone or layer on your Western charm with this earthy piece teeming with turquoise stones and featuring a bronze-flamed cross pendant wrapped in copper, $190.
A fashionable evening is within reach with this handmade leather Rings Clutch. Made in Mexico, it features convenient finger holes adorned with turquoise stones and has a fabric lining and zipper closure. $178 at Mercantile in Seaside
We tip ours to Today's Boutique in Destin for becoming the "go to" boutique for western-inspired hats. They carry several design styles and colors embellished with leopard, rhinestone and even seashells, such as this one by Whittal & Shon,  $101. 
Stick 'em up! Especially if they are adorned in these beautiful leather and hand-forged precious metal cuff bracelets by local designer Annie Parker of Santa Rosa Beach. $95 for bronze and $195 for sterling silver. Purchase online at annieparkerjewelry.com and in select Emerald Coast boutiques.
You will look strapping in this distressed Hudson leather belt with oxidized metal studs, weathered single-prong metal buckle. $66 at Mercantile in Seaside
Give cancer the boot with these darling Dawson cowboy boots in distressed turquoise and brown leather featuring exquisite stitching, a soft insole for an extra comfortable fit and convenient side pulls. Calf height is 13 inches and shaft opening is 14 inches. $385 at Mercantile in Seaside
Photos by Scott Holstein (Jacket, Skirt, Necklace, clutch, Bracelets and Hat) and courtesy Jenna Conley (belt and Boot)