The Most Valuable Backyard Barbeque in Town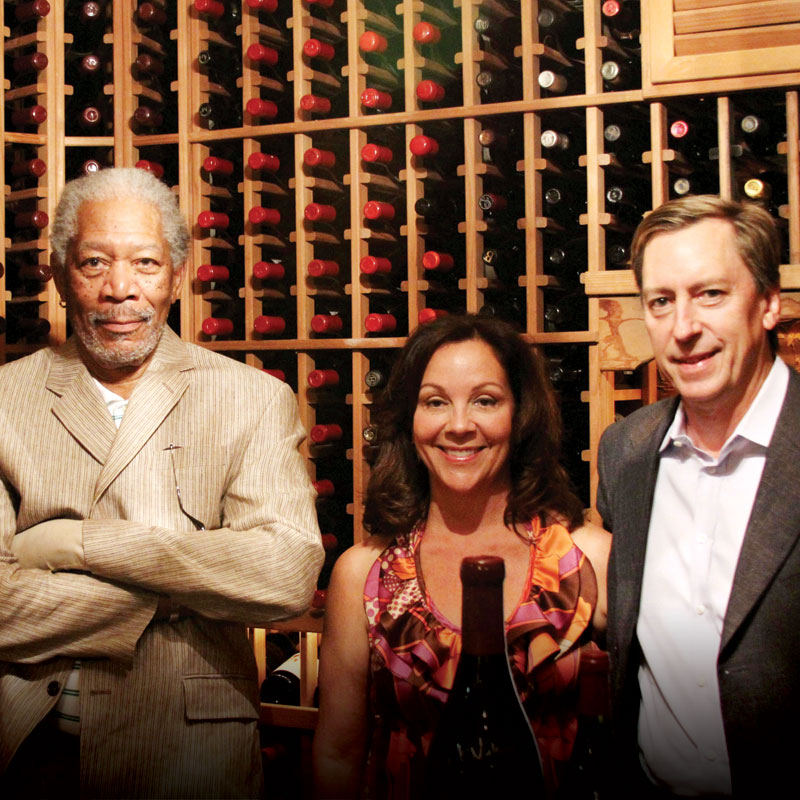 Chef Emeril Lagasse, actor Morgan Freeman and baseball player Rusty Staub are just a few of the folks you might spot at Michael and Valerie Thompson's annual backyard barbecue.
Seven years ago, Mike Thompson, founder and chief operating officer of ITS Technical Services, an electronics manufacturing company in Alpharetta, Ga., and his wife, Valerie, began organizing and hosting parties for friends at their Sandestin home. It didn't take long for their annual barbecue, known as the Chi Chi Miguel Throwdown, to become one of the hottest events on the Emerald Coast. Thanks to connections made over the years, such as Mike's service on the board of the Emeril Lagasse Foundation, the Thompsons have an enviable guest list that looks a little more like a celebrity A-list.
In the last three years, the Thompsons have turned their party and personal connections into a fundraiser to benefit local charities, raising over a half million dollars in 2012 alone. The couple's philanthropic efforts and extensive wine collections housed in custom wine cellars in their Florida and Colorado home, have been featured in Wine Spectator magazine. For this dynamic couple it's passion well placed. "We have combined our love of wines and desire to give back," Valerie Thompson says.
In what has now become a two-day, star-studded happening with celebrities and world-class wine vintners, the 7th Annual Throwdown will take place on April 6. The two days encompass a Sip 'n' Shop tour for the ladies at boutiques along Scenic Corridor 30-A in South Walton County and a golf tournament for the men. The grand finale is an outdoor gathering at the Thompsons' home for a barbeque competition and live auction.
This year's celebrity line-up will feature Chef Emeril Lagasse; Jonathan Cain, musician, songwriter and longtime member of the rock band, Journey; Rich Aurilia, 15-year veteran baseball player formerly with the San Francisco Giants; and 23-year baseball veteran Rusty Staub.
In addition to a host of celebrated vintners being on hand, an integral part of the Throwdown evening at the Thompsons' backyard barbeque is a prize bevy of unique lots being live auctioned by one of the country's top auctioneers, Ursula Hermacinski. An example of the Throwdown's highly sought after packages last year was a celebrity dinner with Academy award-winning actor Morgan Freeman that sold for $80,000. The celebrated actor has agreed to return again for his third year to host a dinner, which will be auctioned off during the live auction.
The exclusive guest list of 125 isn't the only beneficiary of the festive event. Thanks to the generous guests of the Throwdown, local charities such as the Emerald Coast Children's Advocacy Center (ECCAC), Alaqua Animal Refuge, Children's Volunteer Health Network, Emeril Lagasse Foundation, George Rodrigue Foundation of the Arts and Camille's Art for Autism have shared more than $750,000.
That generosity has not gone unnoticed. "Valerie and Mike are such kind and giving people. Their generosity is humbling," said ECCAC Executive Director Julie Hurst. "The dollars raised have given our Child Advocacy Center the resources to help restore the often lost childhoods of children who have experienced abuse, abandonment or neglect. The children we serve thank God for people like them every day. They are truly angels."
The event has struck a cord with the celebrity guest list, too. "Destin is an incredible community filled with generous people. The Thompsons are wonderful and generous hosts. As my third Throwdown, I'm so pleased with the results and excited to see the rewarding programs that these contributions will help create on the Gulf Coast," Emeril Lagasse says.